Lynsey and David | Engagement photoshoot | Creswell Crags
During the summer, I had the pleasure of meeting another lovely couple – Lynsey and David, who we first met at Tying the Nott wedding festival in the Spring. When deciding a location, there was only one place for them – Creswell Crags (one of our favourite engagement photoshoot locations). After finishing university it was the place David started his career as the curator, showing visitors round the ancient caves in the then wooden shed – it's since had an amazing new building and had lots of developments (some of David's legacy!)! We love it when a venue means something to our couples and, it meant I was given free a guided tour – win win!!
By the time we'd got inside David had declared his love of tea and cake – considering I was wearing a t-shirt which read 'A Cup of Tea Solves Everything' I knew this was a couple I was going to get along with! On top of this we discovered a mutual love of the outdoors, Cornwall and surfing (not something you come across a lot in landlocked Nottingham!).
After tea and cake, we went for a walk around the beautiful Creswell Crags, not somewhere I'd visited previously but certainly will again. David gave me a fascinating tour of the site; from the oldest cave paintings in the UK to the recent discovery of one of the biggest collections of 'apotropaick' or anti-witch marks.
We also talked through their wedding plans, which are in the exciting early stages, with lots of decisions to make but they have booked the beautiful Willow Marsh Barn, on the Nottinghamshire – Derbyshire border and an exciting folky band to play both during the reception and for the evening party.
Like our vibe? Where next?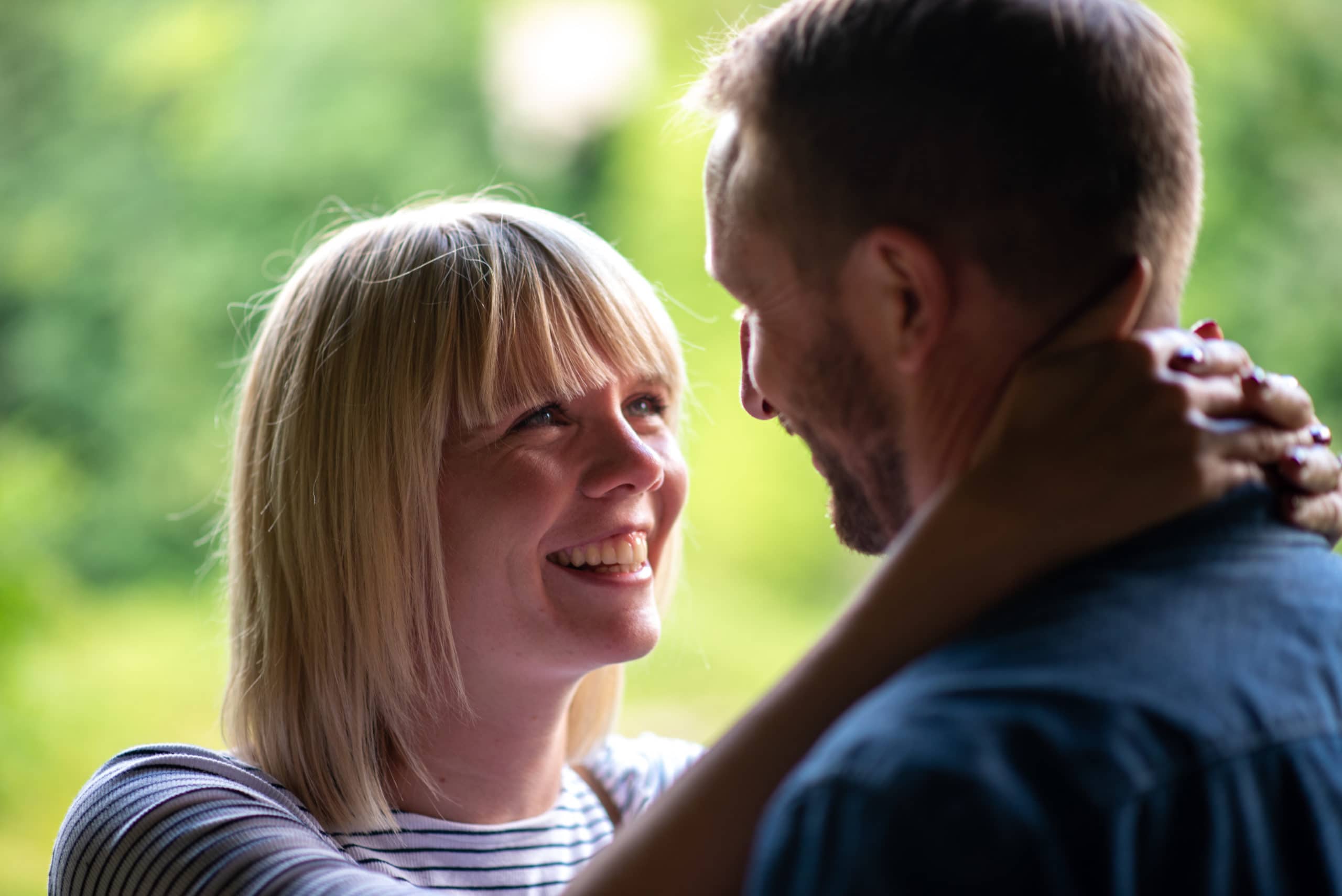 Like our vibe?
Where next?