Lynsey & Ozzie's Wedding | August 2021
Last summer, the lovely Lynsey and Ozzie finally got married at Willow Marsh Farm, a stunning barn venue in the heart of the Nottinghamshire countryside. Having got engaged way back in 2018 in Milan, we first met them at Tying the Nott wedding fair in 2019 and a global pandemic and some rescheduling later, they chose a stunning day to get married!
They had a lakeside ceremony followed by a barn reception and then, of course, an epic party! All in all, this was an awesome day.
When I asked them what was their favourite moment Lynsey said "We loved it all! It was so nice to have all our friends and family together to celebrate with us. Ozzie's favourite moment was seeing me, mine was probably our first dance as I was really worried about it, but it went well."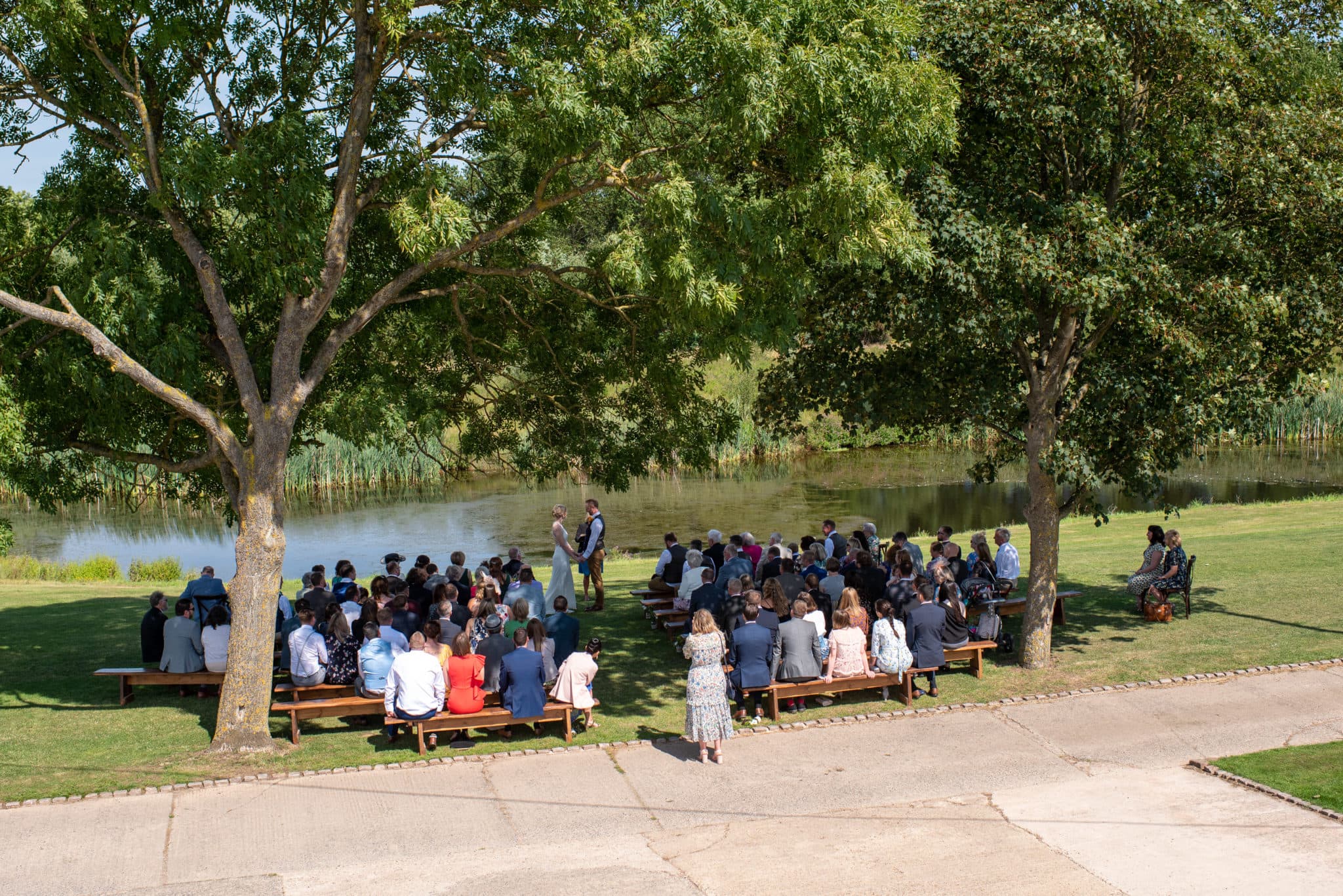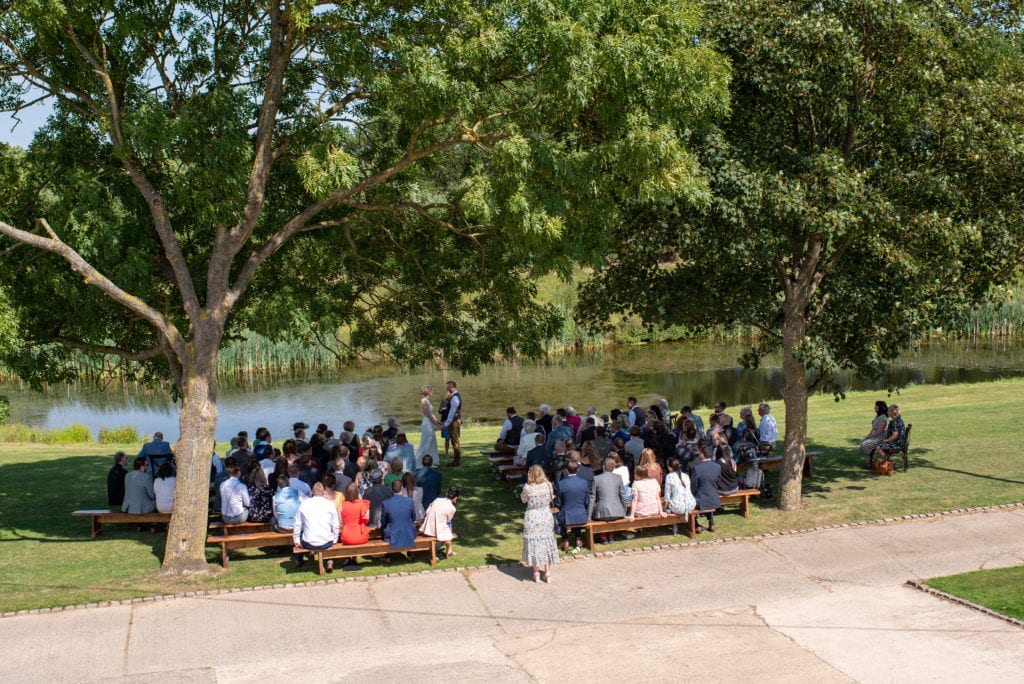 They are such a chilled-out couple and it was a privilege to be there to celebrate their wedding!
And for those who had bets on how many times Ozzie would cry during the speeches, I have photographic evidence of him admitting how many – check it out at the bottom of this page!
We always love to hear what our couples think about their weddings, their favourite bits and if they have any advice for other couples out there:
Which suppliers did you particularly love, and why?
"We loved our cake provider Freude Bakes. She listened and made exactly what we wanted and they were truly delicious. So many people complimented us on them, especially the salted caramel brownies!"
Can you tell me a little about your dress? Where is it from? How did you choose it and how did you know if was the one for you?
"My dress was from the Bridal Suite. I knew I didn't want anything too big as Ozzie is quite clumsy so I knew he would fall over on it! I wanted to be able to dance and go to the loo by myself!
I picked it because I thought it was a bit different to what most people have. I knew it was the one when everyone cried when I tried it on!"
What's the one piece of advice you would give to other couples planning their wedding?
"Remember that the wedding is about you 2 and to have what you 2 want. Don't be put off if other people give you a negative opinion about something, it's your day. Also, decide how much you want to spend and stick with it, it could easily spiral if you let it."
And, what photography-related advice would you give them?
"Choose Dave!!"
Well, we can't argue with that!!
The dream team of wedding suppliers:
Venue: The Willow Marsh Farm
Cake: Freude Bakes
Hair and Makeup: Kay Rhodes Bridal Hair and Makeup
Dress: Bridal Suites Notts
Food: Greens Catering
Rings: Cyrilyn Silver