Charlotte and David | April 2019
Back in April, we had the pleasure of photographing the lovely Charlotte and David's wedding in Liverpool. They married in the gorgeous All Hallows Church, Allerton and they held their reception at the beautiful Palm House, in Sefton Park, a simply stunning venue for a wedding.
We love to get to know our couples, how they met and got engaged but also all about their plans for their wedding and what were the inspiration behind certain choices. So, we asked them! Here's our interview with Charlotte and David – they were really pleased with all the fantastic suppliers, friends and family who helped out with their wedding and if you want to know more about them you can find all their details at the end of this blog.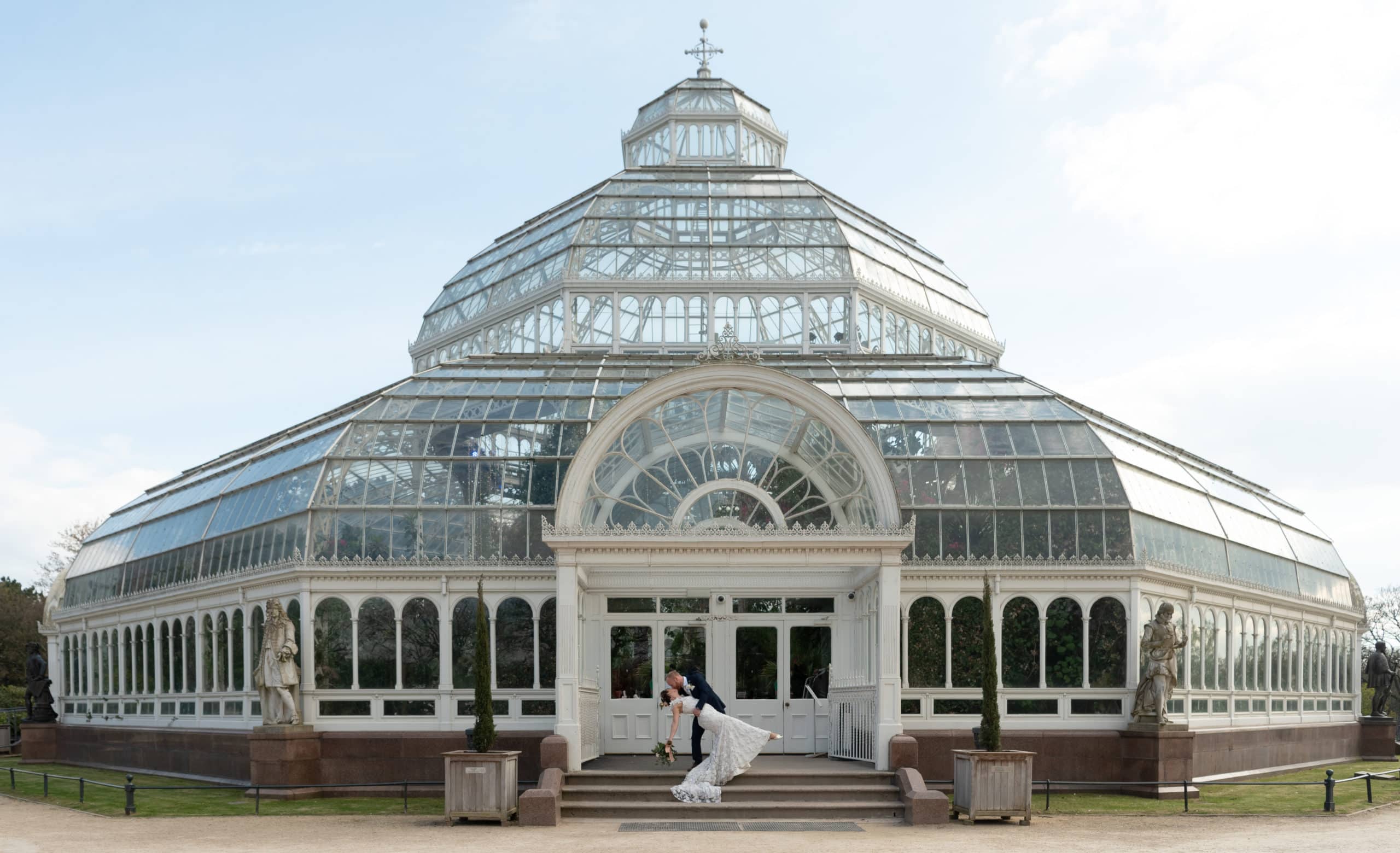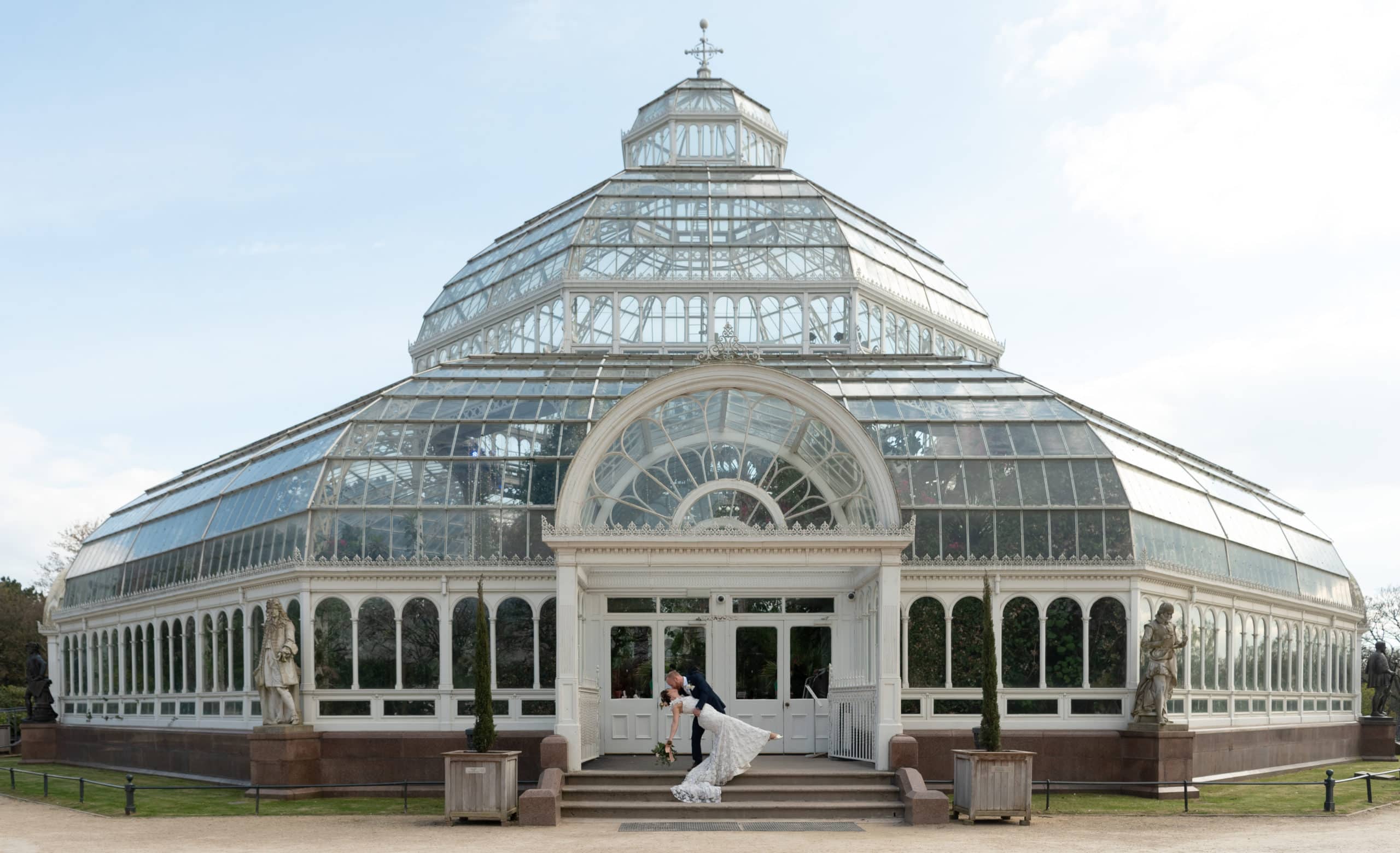 So, let's start from the beginning, how did you meet?
Charlotte – "We met on a surf holiday at my sister's surf house – Oasis Surf House, Lanzarote. It's a boutique guest house and its off the beaten track near a really great surf spot in the village of Sóo in the north of the island. Its definitely off the beaten track – not part of the resort holidays in the south of island. It's more for surfers, hikers and adventurers who want to explore the hidden gems of the island.
I was celebrating my 30th birthday and had booked the place out. Me and my sis knew James, who became our best man, through surfing. He said he'd bring a bunch of surfer dudes and we liked the sound of that!"
They became your groomsmen, didn't they?
Charlotte – "Yes! Nick and Ian, became groomsmen, and David, became the groom!
We spent the week surfing, BBQing at Oasis and exploring the island. David caught my eye so, naturally, I challenged him to a cactus throwing competition. We both aimed (and missed, thankfully) and he got a piece of it stuck in his foot for like a year and a half. Wasn't it?"
Dave – "Well, I've still got a bit of a lump on my foot."
Charlotte – "I say it's always a little memento that he keeps. So romantic! And then we kept in touch (obviously!) and went on a kayaking trip, which was our first date. It was cold and rainy but we just stayed happy and paddling along and sang and made the best of it and had so much fun. That's when we both thought we'd met fellow adventurers so let's see where this goes!"
How did you get engaged?
David – "Well, we went back to Lanzarote and my mum came with us at Easter. Charlotte's parents, sister and husband were out there. It was a big family trip and I took Charlotte, Lydia and Mark out to La Graciosa, which is a tiny little island just north of Lanzarote.
I was planning to do it on the first day when we got to the island but we didn't get to the island until really late because we found a really great surf spot and we ended up surfing together at an amazing point break all to ourselves. Just cruising along, catching some really nice rides. We got to the island really late and missed the sunset. So we camped overnight on the beach. Then we ended up going for another surf on a super sketchy spot, me and Mark this time, set out in some volcanic rocks and it was epic! And then that's when I thought "Oh, my God, I'm need to propose before we have to catch the boat back to the mainland!".
As the day raced head, we cycled across the island to find a nice secluded spot on the beach and then when I asked for her hand in marriage."
Charlotte – "So basically, David timed the proposal in between surfs! And somehow managed to find a convenient time!"
David – "Well it wasn't quite convenient because it was about half an hour before the last ferry back to the main island. It was almost as short as; 'Do you want to marry me?', 'Yes!' 'Let's celebrate – really quickly!' and then we needed to rush back – it was a mad rush with all four of us cycling across this island. And me just screaming out 'Ahhhhh, I'm going to get MARRIED!!'. And, thankfully, we did manage to get there in the end so it all worked out okay!"
What was your favourite moment from the wedding?
Charlotte – "My favourite moment from the wedding was looking at David as he was singing along to his favourite Gospel song 'Total Praise'. His eyes were full of tears and he had a massive smile on his face. Just seeing his passion and the joy on his face made me so happy and I just absolutely loved that! We worked a lot on the music, especially for the church.
We really wanted the service to be a celebration of love because we think love is a gift from God and a really big part of the relationship to each other, to nature and relationship to God.
We were overjoyed to find the Wavertree Community Gospel choir headed up by the wonderful Hayki Kincade and founded by a friend of mine, Becky Loy. We just felt the joy in their celebration as they lead us in worship.
Dave – "So hopefully we were able to share that joy and celebration with people!"
Did you see each other before the wedding? If not, did you like waiting or would you rather have done it differently? Tell me why (or why not!)
Charlotte – "No, we liked waiting. I wish I could have shared the dress with David because I was so involved and it was so much fun and so interesting. So, it was really hard to keep photos from him."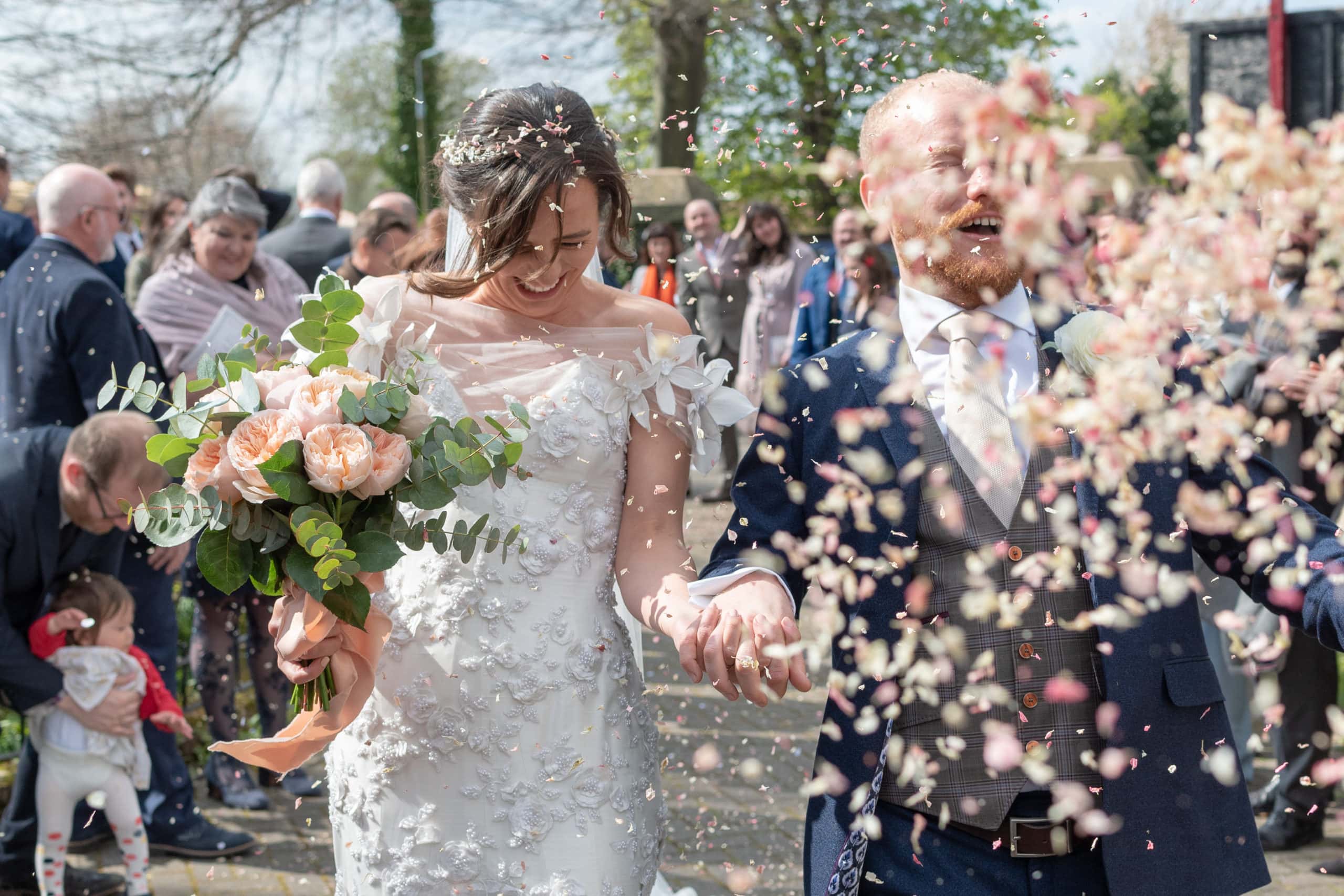 Okay, the dress was amazing, tell me all about it!
Charlotte – "The dress was of my dreams because I helped to design it and I just felt like it was me in a dress. I'll be forever thankful to my friend Roz who works in fashion and referred me to Molly (the dress maker).
Before I met Molly I had tried on dresses in Rome, London and even Kurdish dresses in Iraq where I was working last year. They were extravagant and blingy 'big-fat-gypsy-wedding' dresses and I had a giggle with my workmates.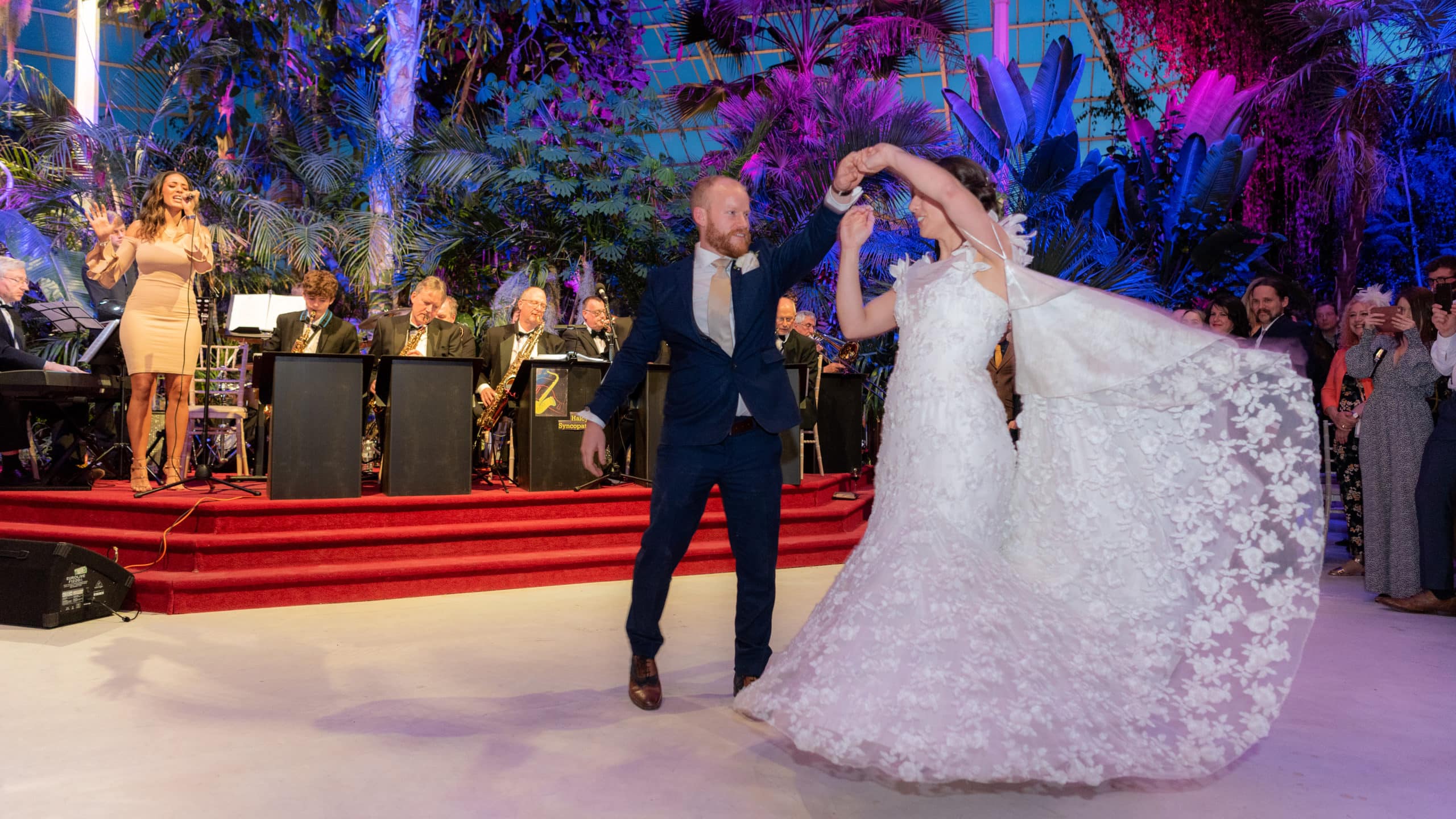 I was drawn to floral appliqué and lots of drama on the shoulder line from trying on dresses in Rome but knew I wanted something specific even if I didn't know what that was yet! It was then January so I was starting to worry. That's where Molly came in. She is a visionary and has exquisite taste and skill. We had so much fun going to the moon and back with our design ideas. Once we landed on a design, finding the right fabric was crucial.
I had been looking all day in fabric shops in London with no luck. Then Roz turns up straight from work and within five minutes we had found it and she'd already bargained the sellers down on price. My heroine.
The day I came to collect my dress was a joy. Molly had the celebratory bubbly ready and it was the first time I had seen her beautiful construction of the flowers on the shoulders of the dress. My dress was perfect.
I'd love to hear about your suppliers, give them a shout out(!), or any DIY bits you loved!
Dave – "Our favourite DIY task was to make our own rings. We spent a day in Lucy Lyon Jewellery's workshop in Bristol. Lucy showed us how to make our rings and fuelled us with homemade brownies. We brought sand from the beach we were engaged on. Lucy showed us how to hammer the sand into the rings to create a gorgeous texture. You can see imprints of the shells and sand on our rings which feels unique and personal."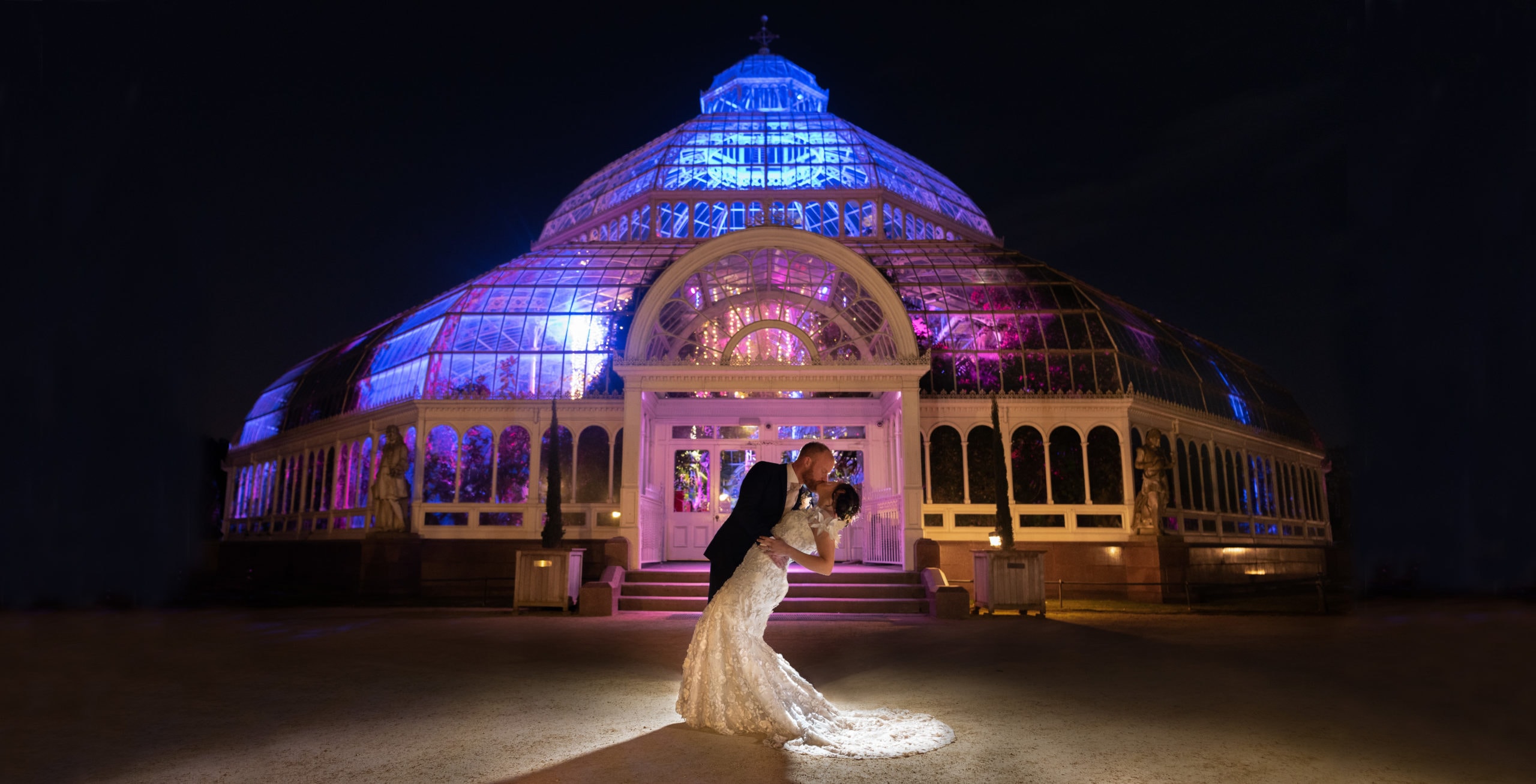 Charlotte – "I loved having my cousins performing at our service. I'm very fortunate to have such gorgeous talented cousins – Saz, Ste, Becky and Liv. We've jammed over the years so I just love sharing that with them. Sarah (Saz music, check her out on Instagram!) gave a stunning rendition of 'Everybody's Free' with the gospel choir. David and I loved receiving voice notes from their rehearsals with the choir, goosebumps every time. Becky gave a lovely reading. Her husband Jamie rapped 'Maybe Then' a song he and Ste have written, while Ste played guitar. It's my favourite song of theirs.
Dave – "Our family and friends even jammed together during the reception. Charlotte's Uncle Tim replaced me on keys to play with my old jazz band of Harriet, James and John. They sounded incredible as our family and friends first looked around the venue with a glass or two of bubbly!
We commissioned a friend Dominic who's an artist to design the invite. He puts a lot of energy and movement into his drawings – you can actually buy a print of that now on his website. We designed the save the date ourselves and Lydia, my sister who does a bit of photography, took the photo for us just after we got engaged. So I used the design to make our order of service as well.
What's one piece of advice you would give to other couples planning their own wedding?
David – our best moments were where we could do creative things to prepare for the wedding, designing invites, putting music playlist together for the DJ, swing dance classes, making the rings. Putting in time to create things was really special to us.
What photography-related advice would you offer to other couples?
Charlotte – We really loved having you and Amy taking photos, because it became a friendship relationship and also your style is documentary style. Natural moments and I really love that.
We planned that night photo with you and you did it expertly and that was really fun. And we thought about that one really nice shot that we could get and then we went and got it. So maybe that's part of the advice, think about that one nice shot that you want and let the rest be more fun photos capturing the moments.
The experience was really positive. We knew your skill to get the photographs and we trusted in you to get that. You've got to be able to trust your photographer. I think what's fun is you just went off and got what you needed to do and we didn't have to spend the whole day with you directing us.
Charlotte and Dave's wedding was a truly stunning day and we had an absolute blast photographing and celebrating their wedding.
Congratulations to you both!!
P. S. If you're looking for a wedding photographer, get in touch to see if we're available for your day or sign up to be email buddiesto find out more about us and be sent great advice, wedding inspiration and discounts from great local wedding suppliers including us!

Planning a wedding?
Check out our blogs on wedding suppliers or get in touch below
A MASSIVE SHOUT OUT TO ALL THE AMAZING SUPPLIERS:
Service venue: All Hallows Church, Allerton, Liverpool
Reception venue: Palm House @ Sefton Park, Liverpool
Dress Designer: Molly Mishy May
Hair/Makeup: Sheetal Maru
Rings/Jewellery: Lucy Lyon Jewellery
Suit: Ted Baker
Bridesmaid Dresses: I gave them a colour palette and asked them to find a dress they loved. Lydia, my sis and maid of honour had a dress made in Lanzarote, the others bought online.
Invitations: Dominic Hinchcliff is a friend and artist and he drew stunning Palm house and the back of the invite. Dom also sang with the Gospel Choir and sang in the evening.
Music: My cousins sang and we felt so blessed that they lent their talents to the day. Singers Sarah Murray, sang Songbird as I walked down the aisle, Everybody's free with the Gospel Choir. Jamie Broad and Stephen Murray performed their own song/rap Maybe Then. One of my fave songs, really beautiful illustrations in the song about stepping up to commitment in a relationship. The original song ends on a low point, the guy looses the girl, but Stephen wrote a positive end to the chorus for us where they guy steps up and does win the girl.
The Gospel Choir was Wavertree Community Gospel Choir. Becky Loy is the Founder and Hayli Kincade is the Music Director. Hayli and Becky also sang with the swing band. Hayli sang to our first dance At Last. I asked the choir to share a bit of their passion for singing before the sang as they were leading us in the worship part of the day, celebrating love and God's love, not just performing. Dee, a member of the choir shared a lovely thought about how they were singing to express their love for God.
The Swing band were incredible and let our friends sing with them.
Florist: Yvette from Flower Barn
Cake Maker: M&S
Caterer Services: Dine Catering
Lighting: Absolute Lighting
DJ: Scott McGill