Colourful, relaxed garden wedding in Loughborough | Katy & Richard
Katy and Richard dreamt of a small, colourful garden wedding and, as you can see in the first photo, they certainly made that dream come true. They were married in their local church, just a stone's throw from their house, and then celebrated in the most relaxed fashion surrounded by in Katy's parents' garden.
I arrived around midday and was welcomed by an excited but nervous Katy, who along with the rest of the family were waiting until the last minute before getting dressed because it was an absolute scorcher of a day.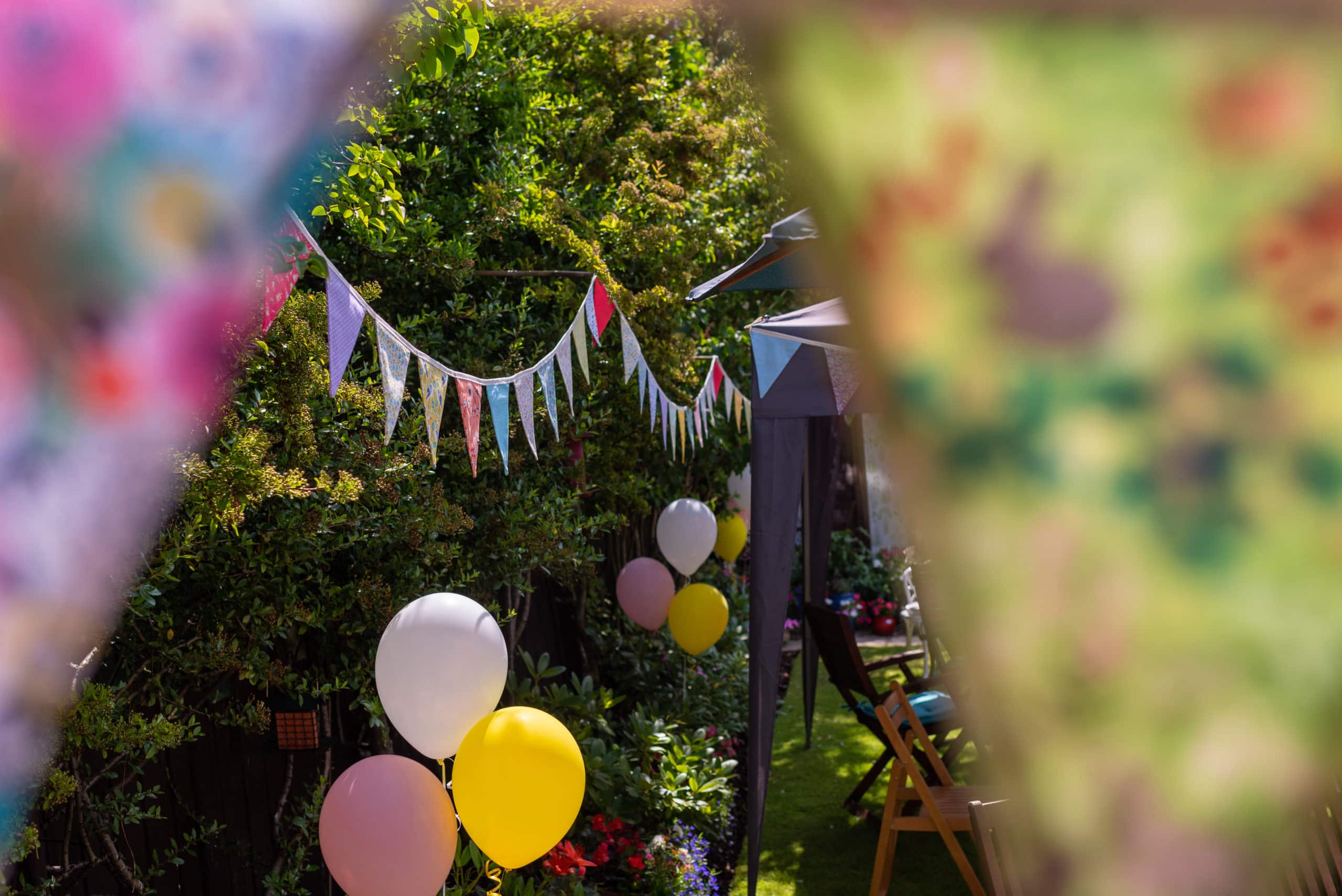 I loved how much effort the whole family had put into making the day awesome. They had handmade 75 metres of bunting to go around the entire garden and outside of the house, baked five (yes, five!) cakes, cooked an entire buffet, created and laminated signs, and Katy's parents had been nurturing such beautiful colourful flowers all around the garden plus growing sweet peas especially for the jam jar table decorations.
After the kids had ogled the ice cream cart, everyone got ready and they had a few lovely family moments & photographs in the garden, we headed off to the church. It was a lovely service, full of smiles, laughter and a couple of tears. Then the new Mr and Mrs Holt were welcomed by the ringing of church bells which was a lovely moment that I've missed over the past 18 months, and also one of their favourite moments of the day. They live just around the corner and so they are regularly reminded of that moment as they can hear the bells from their garden.
The reception was such a relaxed occasion, with an open buffet, Pimms and of course I won't forget those cakes! There was also a rather hilarous moment that can only be described as an ice cream goatee – check out the photos at the end.
Katy and Richard are definitely my kind of people & had such a lovely wedding. When asked for one piece of advice to give to other couples, they said:
"Don't follow any traditions you don't want to – just do things your way."
And I couldn't agree more.
"We researched lots of wedding photographers on the run-up to our wedding and by far Dave was the stand out one! He was really well organised on the day and he melted away into the background and took lots of natural shots for us.
The photos are excellent and he was a great guy to have about on the day. Highly recommended!!!"
Katy & Richard, 2021
The El Scorchio Garden Wedding Photographs:
The Team:
Church: St Michael & All Angels Church | Dress: Phoebe Blockley Bridal | Flowers: The Flower Plant | Ice Cream Cart: Dolcino
Looking for a photographer?