The Best Beauty Spots And Picnic Places in Nottingham, Derbyshire and beyond
No matter what time of year, we love getting out into nature. We love to be surrounded by the sound of bird song, catch a sunrise or just go for a stroll through a beautiful bluebell wood. As a family photographer, I have the privilege of visiting lots of these stunning spots and photographing families having fun, so here's my here's our guide to our favourite beauty spots in Nottingham for a picnic, country walk or family photoshoot!
If you'd like to chat about booking a family photoshoot at one of the beauty spots in Nottingham, drop me a message here.
Attenborough Nature Reserve
Attenborough Nature Reserve is definitely one for nature lovers. So if your little explorers love finding birds, bugs and bees this could be the place for you. There's always something going on here regardless of the season and spring is no different. It is an incredibly peaceful, tranquil and calming spot brimming with life.
Whilst this works as a perfect, peaceful get away for the adults, it's also a great place to explore with the little ones. There are monthly meetings of Wild Kids and Wild Tots.
On top of all this, there is the award winning Attenborough Nature Centre where incredibly helpful and welcoming staff will happily share their wealth of knowledge and guide you on the best things to do and see and explain all the latest sightings within the reserve.
And don't forget, the incredible murmurations of starlings in the winter months, they can be spotted all around Attennborough Nature Reserve, with some of the best views down beside the river.
The reserve is located 6 miles from Nottingham City centre whereas it's 11 miles from Derby city centre and is easily accessible by car, bus, bike, train or even walking if you're lucky enough to live nearby. Click here to discover the best route for you.
Colwick Country Park
This has to be one of our favourite places to visit and with stunning lakes, woodland and parks what more could you want?
There is so much going on at Colwick; angling, sailing, walking, jogging, yoga, stand up paddle board yoga and it's also one for all you budding photographers – there is so much to photograph with such a diverse range of wildlife.
We've had the pleasure of photographing a number of SUP Fitness UK events here on a number of occasions including one particularly stunning sunrise. SUP Fitness UK run fun and relaxed stand-up paddle boarding sessions and stand up paddle boarding yoga classes there – for more information visit their Facebook page.
The main entrance to Colwick Country Park is off Mile Road, Colwick Village, on River Road, with another car park at the end of Racecourse Road, past Nottingham Racecourse and Colwick Hall Hotel. For more information visit their Facebook page or the Nottingham County Council website.
Oldmoor Woods
In any season, Oldmoor makes for a great place to visit. It's a quiet, quaint like woods near Strelley and besides the M1 (although when you're in the woods you'd have no idea you're anywhere near the motorway, it's so peaceful). By far the best season though has to be spring. Why? The carpet of flowering bluebells. It extends further than the eye can see and just goes on and on. There's also the fantastic Mulberry Tree Cafe (located just around the corner in Strelley Hall.
Oldmoor itself is located just 6 miles from Nottingham city centre, 15 miles from Derby city centre and just off the M1 at junction 16.
Shipley Country Park
We have lived incredibly close to Shipley Country park for a a couple of years but only discovered it in the last six months.
And we love it.
We visited a last spring with Amy's family and it was fantastic. Easily accessible with fantastic paths, stunning reservoirs, woods and not to mention the staff who are incredibly friendly and helpful.
There are absolutely loads of opportunities to get out and active at Shipley. To name just a few, there's walking, cycling, horse riding, bird watching, angling, picnicking, kite flying, jogging, wayfaring, photography (yes, more great opportunities for photography – we couldn't help but mention it!), exploring the park and much more.
The main entrance to the park is signposted from Derby Road (A608) and from the motorway M1 Junction 26 and you can find out more information on their Facebook page.
As well as chatting about awesome local spots I also do family photography.
The Monsal Trail
The Monsal trail, is an 8.5 mile traffic free route perfect for cyclists, walkers, horses or wheelchair users running between Bakewell and near to Buxton. It was once a former railway line and combines stunning views of the Derbyshire countryside and several tunnels almost 400 metres long as it cuts through the hillside.
There is a car park located at one end of the Monsal Trail, just north west of Bakewell, a perfect spot for an out and back walk.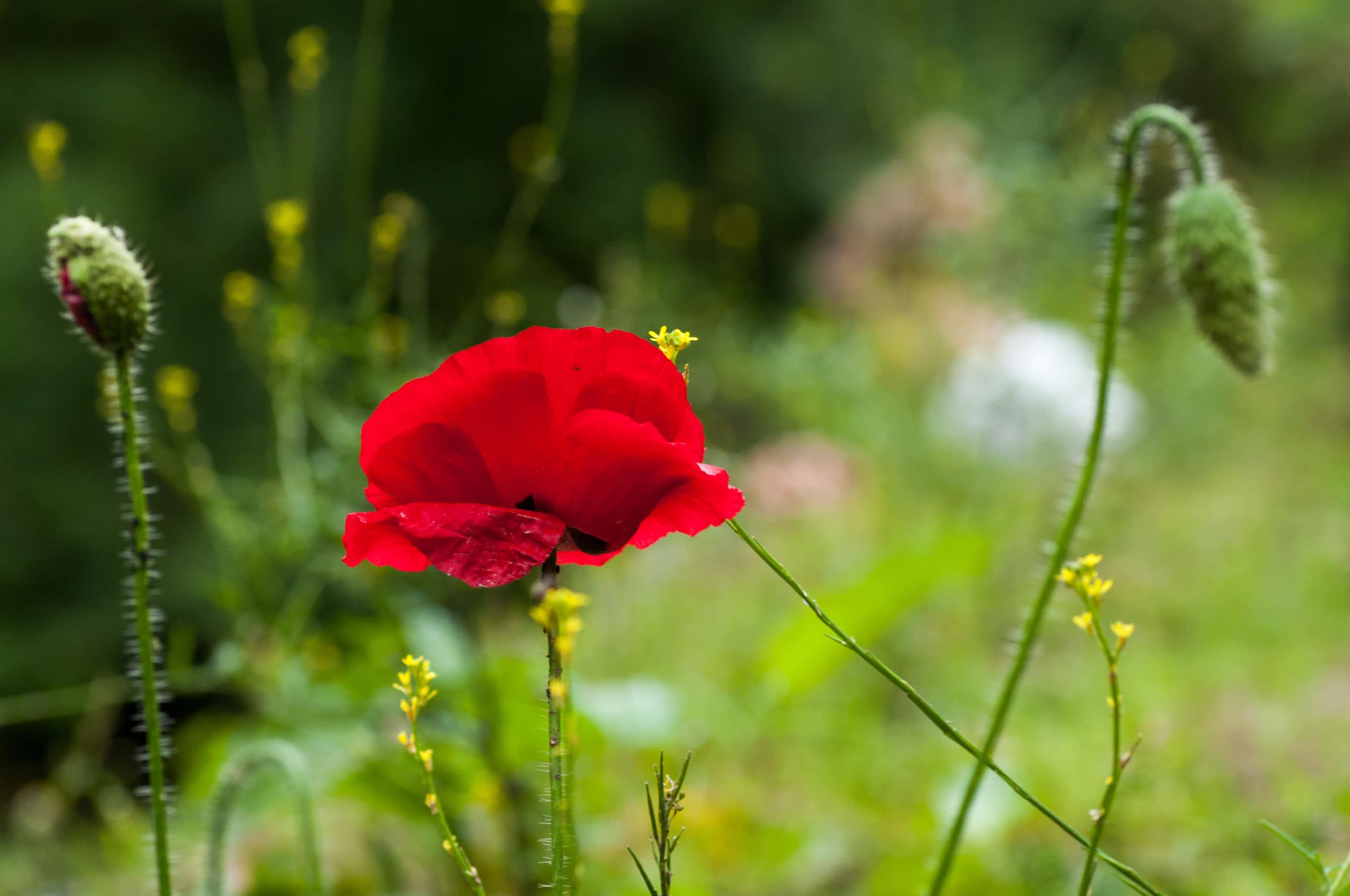 Mam Tor
If you're feeling like a more challenging walk, Mam Tor could be just the place for you. The top of Mam Tor is stunning, you can see for miles and it really is a dramatic Peak District view. Here is a great circular walk from National Trust. At the base of Mam Tor is Blue John Cavern, a world famous cave and one of many in the area, is simply stunning and well worth a visit, Mam Tor and Blue John Cavern are locate just outside Castleton, Derbyshire.
There are car parks surrounding the based of Mam Tor which give you a variety of options about how far and how steep you want to walk!
Derwent Reservoir
When we first went to Derwent Reservoir, we had heard of it and knew it was a beautiful place but were really taken by surprise by what we found. The incredible neo gothic solid dam built in 1902 is a breathtaking site and the water cascading down over the dam is utterly mesmerising.
There are also an abundance of walks surrounding the lakes with amazing views. It's the perfect place to escape into the countryside. The best spot for parking is just south of the dam, at the Upper Derwent Visitor Centre, although there are other spots to park around the area if you fancy more of a walk!
Wollaton Hall & Deer Park
Wollaton Hall, is one of Nottingham's top attractions and rightly so. This can make it busy at times, but if you go out of season, in the evening, or even just walk far enough you can usually find a spot to be alone. My philosophy with Wollaton Hall, is that if it was good enough to be Wayne Manor in The Dark Knight Rises then it must be pretty awesome! With the stunning house at it's centre the deer park sprawls out over a huge area, with the lake, woodland and of course all the deer it's a great place to explore!
We love it so much, it's also in our guide to Nottingham's best wedding venues and engagement photo shoot locations.
It is pretty well signposted so you shouldn't have too much difficulty finding it it's located pretty much due west of Nottingham City Centre and there are car parking fees and a lovely cafe!
As well as chatting about awesome local spots I also do family photography.
Newstead Abbey
Newstead Abbey is one of those places you can visit 10 times and find somewhere new each time. The beautiful Abbey lies at the centre but beyond that there is an abundance of well nurtured gardens, woodlands, lakes and waterfalls which is beautiful to explore at any time of year. The leaves in the autumn are stunning whilst the colours of spring are equally memorable.
The Embankment
Being quite so close to the centre of Nottingham this might not spring to mind as a beautiful spot to visit. But, during the summer it's stunning. You'll see people out enjoying the water, heron, swans and all sort of other wildlife. We've spent quite a bit of time down these this year, particularly early in the morning and seen many a stunning sunrise. To walk along the riverside in the early morning stillness is incredibly calming.
During the summer, it is also the home to the awesome Riverside festival with food, music and all kinds of entertainment for the kids it's a great place to visit!
Foxcovert Plantantion, Oxton
This is a lesser known beauty spot east of Burntstump Country Park. In late spring, the Rhododendron are pretty incredible, throughout the woodland you can see their bright colours intermixed with all the other beautiful spring flowers it's an amazing place to visit.
The thing that really sold Foxcovert Plantation for me though was that I spent almost an hour there one day and didn't see a single other person. It's a lovely countryside spot where you can really find some time to yourself.
Watnall Woods
This is very much our stomping grounds that we've only discovered it recently but it's become a first favourite. It's a really local wood just a 10 minute walk from where we live in Kimberley.
In the spring, just like Oldmoor, the wood becomes a sea of bluebells but throughout the year it is a prime spot for bird watching, with a huge number of bird feeders that attract all the birds from throughout the woods and beyond. I've spotted jay's, woodpeckers, and even this adorable family down there!
As well as chatting about awesome local spots I also do family photography.