What is a Documentary Wedding Photographer?
Updated 1st February 2023
What are the different styles of wedding photography?
Choosing a wedding photographer can be a really complex task. Wedding photographers can take lots of different approaches but broadly fit into three main styles of wedding photography; documentary wedding photographers(that's us), traditional wedding photographers and creative wedding photographers.
Traditional wedding photographers
Traditional wedding photographers, also known as posed, classic or formal photographers, are probably type of photographers a lot of people's parents and grandparents are thinking of when they talk about a wedding photographer. In the days of film, they used to be by far the most popular type of photographer.
Traditional wedding photographers focus on lots of formal, posed photographs and will have an emphasis on group photographs – they are likely to take control of the setting, lighting and pose a lot of your photographs. They may not necessarily capture the full range of emotions of the day but will tend to get classic posed shots that can be treasured.
Creative wedding photographers
Creative wedding photographers (also known as fashion, editorial or contemporary photographers) are a group of wedding photographers who offer something a little different. They will use light in creative or unusual ways, may be particularly skilled in flash photography and will likely place a great deal of emphasis on the couple's portraits. Photos may be less about the mood and emotions of the day and more about the creative eye of the photographer creating beautiful images which can often involve being away from your wedding for a while and may by more posed.
Documentary wedding photographers (that's us!)
Documentary wedding photography, candid wedding photography and wedding photojournalism are all essentially fancy names to describe the same thing. They are all about recording what actually happens during your wedding day. Something happens, and then bam, we take a photo of it.
No, "Just move your arm up a little", or "twist your head a little bit so the light is just perfect". No, "let's just pretend do your makeup again for the photo". And absolutely no "Can you just pretend to laugh". They may have advice on the best ways to do things, like the confetti shot or cutting the cake, but they won't manufacture it in the moment.
Ultimately, if it doesn't happen, then it's not real and won't get photographed.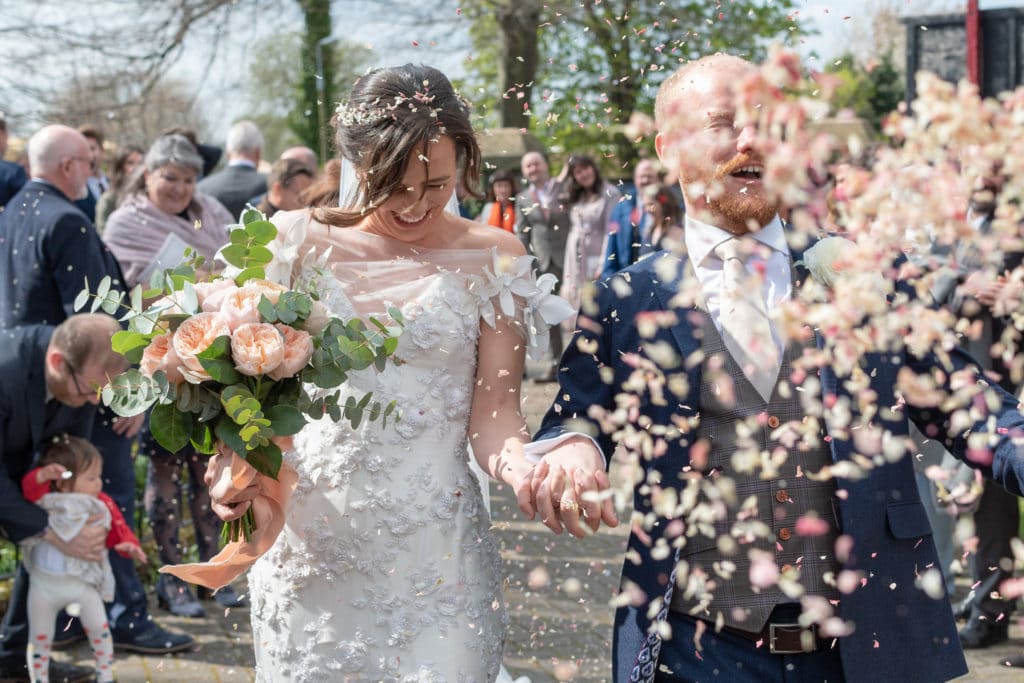 What are the origins of candid photography?
According to Google, candid photography can be traced back to the early days of photography. For example, back in the 1850s, archaeologist John Beasly Greene travelled to Egypt and Nubia to photograph the ruins in the area and later the likes of Alfred Stieglitz developed a more candid style of documenting the age of electricity, the automobile and the telephone around the beginning of the 20th century.
Documentary wedding photography really began to become more popular in the late 1990s when photographers were no longer restricted to the 24 frames they had on a roll of film. Given a DSLR and a 2GB memory card all of a sudden photographers could take a hundred or so photos plus they can even view and delete images as they go rather than having to wait for them to be developed. This allowed them to drastically change their approach and photograph what actually happens from the bride getting ready through to first dance and beyond.
A few decades later, documentary wedding photography has become the contemporary style of photography with sites like This is Reportage and Fearless Photographers demonstrating the genre's increased popularity.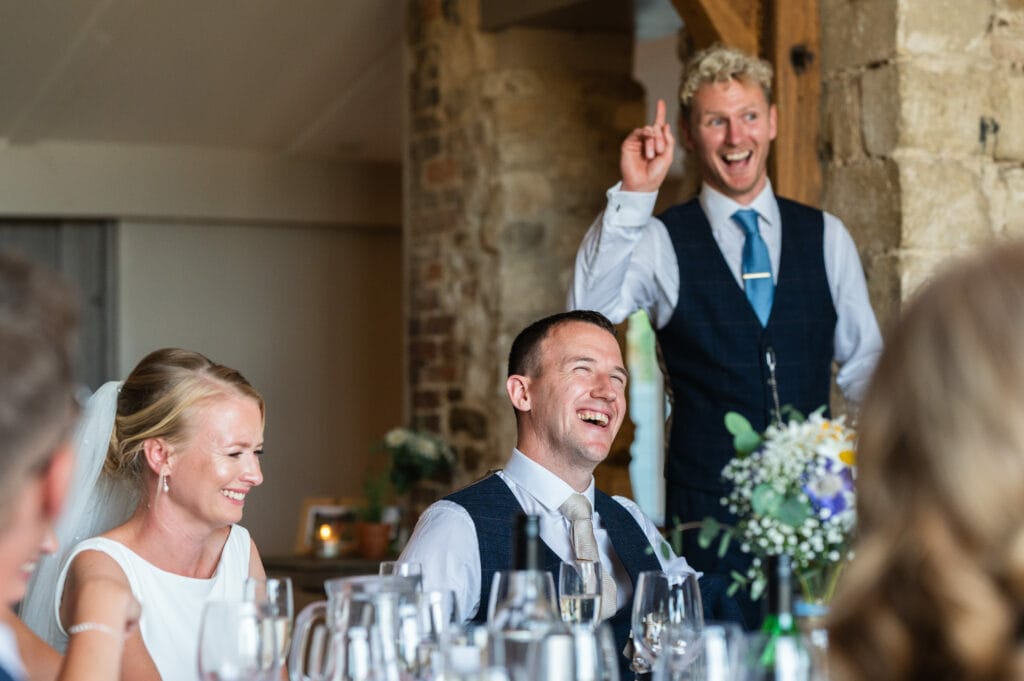 What to expect from a documentary wedding photographer?
But what does documentary wedding photography actually look like?
Capturing moments at a wedding
This is what it's all about. With years of experience, documentary wedding photographers are constantly scanning the scene in front of them looking for those genuine reactions, emotions and anticipating moments before they happen.
Documenting people
By blending in as one of your guests, and being discrete in how they work with limited use of flash, minimal equipment and creating as little interference as possible in the flow of the day, they aim to document what really happens at your wedding.
This allows them to document the story, the real story, as it unfolds. The moment when the couple first see each other. The kid burping loudly during the a quiet moment of the service (and more importantly the uncontrollable giggles that follow!). The laughter & the tears at the speeches. The hugs. The dancing. Everything.
Done well, documentary wedding photography will tell the story of the day, with the ups, the downs and all the characters involved!
Would a documentary wedding photographer take group photos?
Does this mean you won't do group photographs? Absolutely not. It's your wedding after all! Every documentary photographer is different, but most will realise that there will be people at your wedding who want some more traditional shots. Your parents or Gran might want one for their mantlepieces!
So, if you want some group shots, talk to your photographer before you book to check what they are willing to do. Most will be willing to do some group shots and will do so quickly and efficiently, however I'd recommend not planning too many shots otherwise it can take too much time away from the party!
Do candid wedding photographers take natural, unposed wedding portraits?
Documentary wedding photographers generally don't focus too much on overly creative, posed couples' portraits. If you want it, they'll normally allow about 20 minutes to take some natural wedding photographs, this is long enough to be a nice break and to get the shots without feeling like you're missing out on the celebrations. The best time for this is golden hour (the time around sunset where the sunlight is just stunning), however you should talk to your photographer and make it work around your timetable to ensure the least amount of disruption to your day.
The best documentary photographers will keep photographs natural and fun, perhaps choosing somewhere with a beautiful backdrop, having a chat about your day so far and get some natural candid images. They will vary in the level of instruction and posing they give but will tend to stay away from anything to formal and posed.
Looking to book a documentary wedding photographer?
If this sounds like the kind of photographer you're interested in then great! This is very much us! So do you think we might be the one for you? Well obviously not the one, as hopefully you've nailed that part. To make sure we're the right fit for you, follow these simple steps:
Awesome, you're still here!
Where next?