GOOSEDALE | WEDDING VENUE GUIDE
Goosedale is one of the most popular and well known venues in Nottingham and it's no surprise – they are experts at hosting weddings and have the stunning groups and amazing chefs to back it up! Goosedale is a beautiful place for any wedding, from intimate occasions to larger grander weddings.
For these reasons (and many more) we've included it in our guide to the best wedding venues in Nottingham.
Background information:
Where is Goosedale?
Set in 120 acres of serene countryside, near the charming village of Papplewick several miles north of Nottingham.
Address: Goosedale Lane Papplewick, Nottingham NG6 8UJ (8UN for SatNavs!)
What's the history of Goosedale?
Goosedale is a historic landmark dating back to the 17th century and has a long tradition in hosting events and weddings.
How many guests can attend a wedding at Goosedale?
Depending upon which room(s) you select, Goosedale can hold up to 550 guests and they have developed a well deserved reputation for being able to cater for large weddings.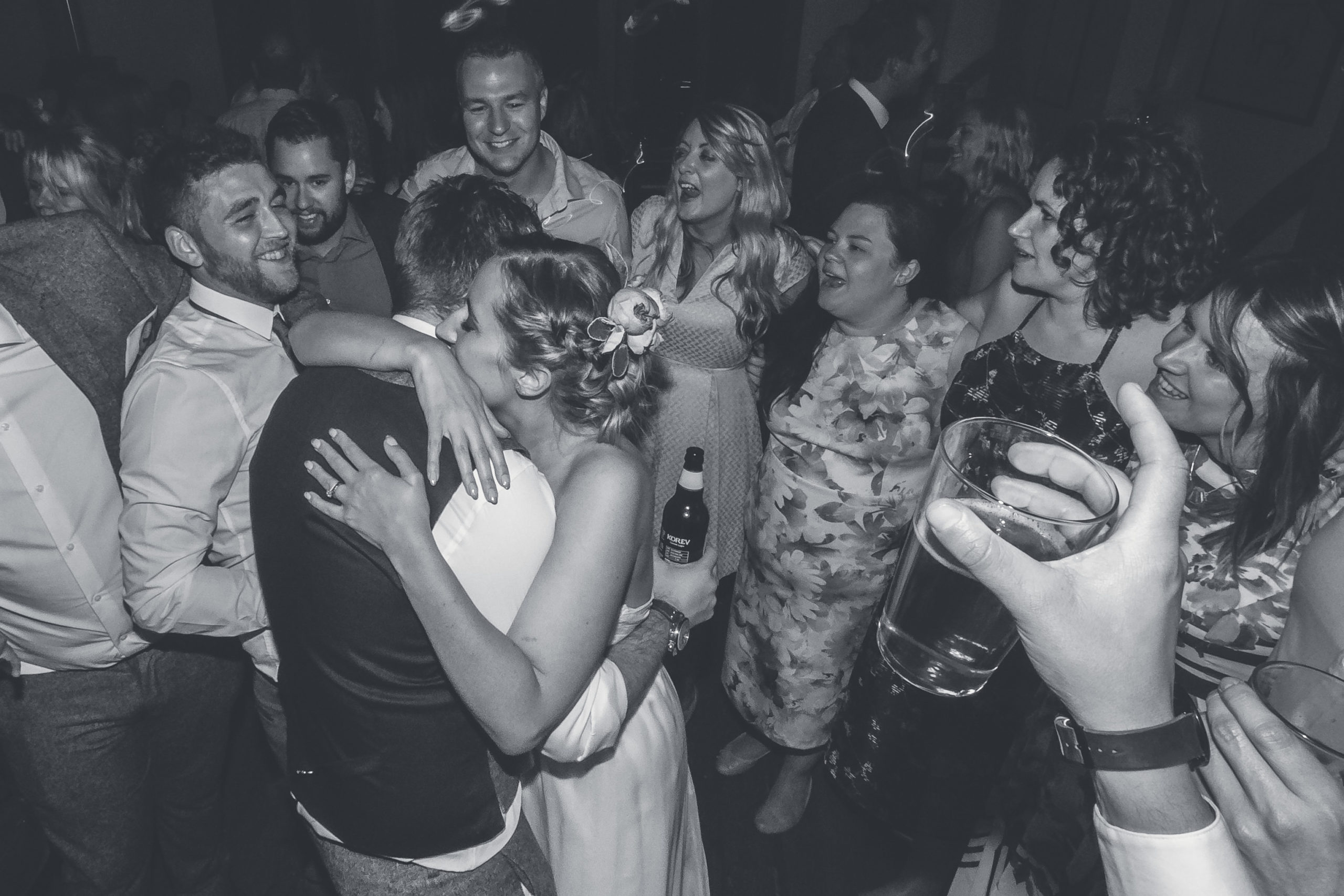 What different ceremony rooms are available at Goosedale?
Ivory Suite | 80 – 550 guests
The Ivory Suite, which is beautifully lined and draped throughout, can host weddings of between 80 and 550 guests, seated in banquet style. This large open space can be adapted to suite the needs of your wedding and with the stylish chandeliers it can provide a truly elegant background to your wedding.
Alongside this comes the Lotus Lounge and external patio areas, which provides extra space for guests to mingle and relax.
Garden Room | 20 and 180 seated guests
The Garden Room, with it's eclectic mix of both contemporary and modern styles with traditional features. With traditional wooden floorboards, beams and elegant chandeliers, this room provides a stunning spot for a wedding with anything from 20 to 180 guests.
Even more excitedly, the Garden Room, with it's secret garden, has the potential to host outdoor wedding ceremonies (in the warmer months at least!) – you could tie the knot under the beautiful pagoda.
The Crystal Hall | Smaller intimate weddings
The Crystal Hall, is a stunning traditional barn which has been lovingly restored maintaining exposed brick, wooden beams and a high ceiling. This area has a range of uses on the day, from an intimate wedding ceremony, to a perfect meet-and-greet room or even for a smaller wedding reception.
How much is a Goosedale wedding?
Goosedale's pricing is very much dependent on the individual wedding so it's best to contact them directly and they can tailored a package to suit you!
Is there parking on site?
Yes, there is plenty of parking available onsite for you and your guests.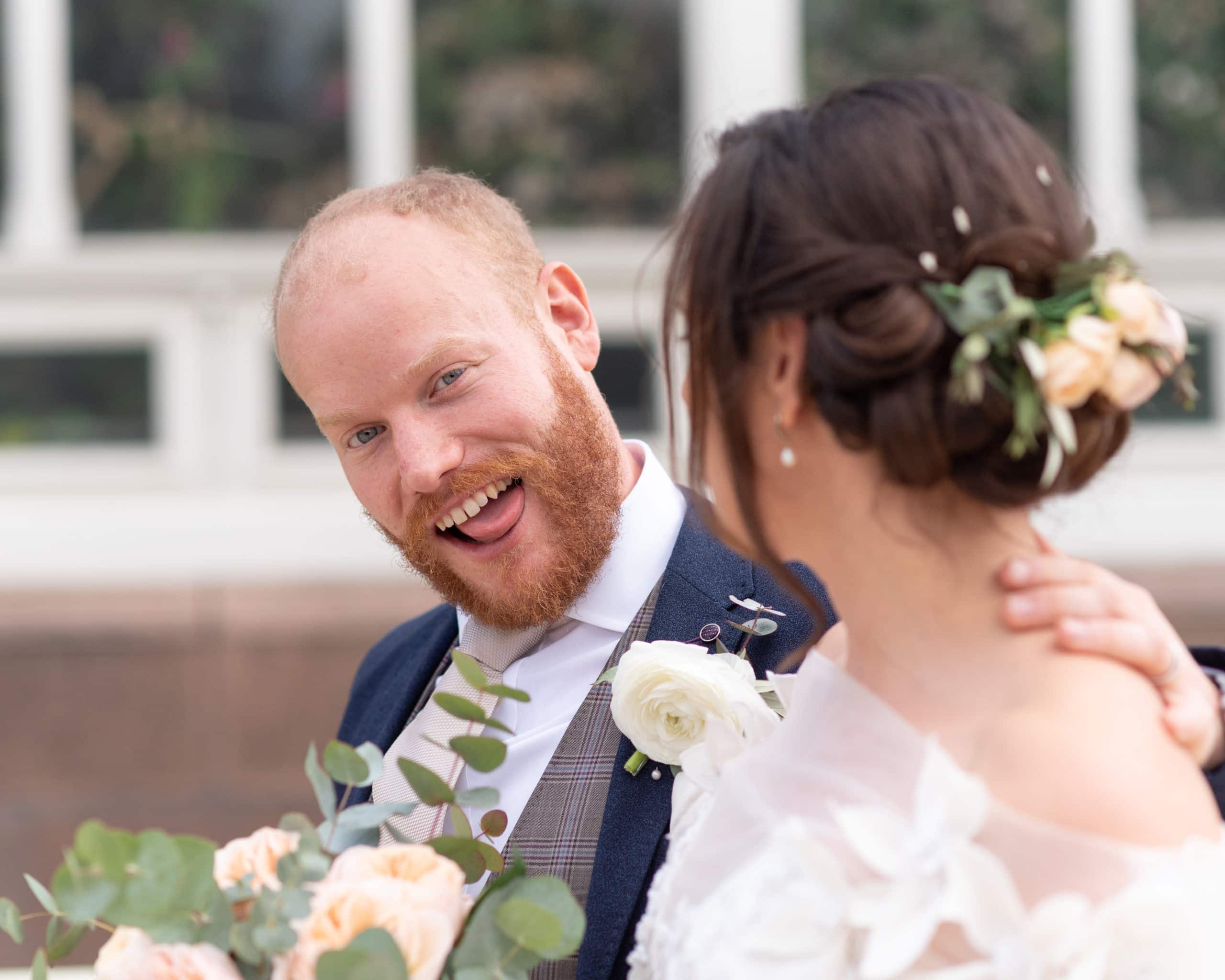 Is a Goosedale wedding accessibility friendly?
Yes, Goosedale is wheelchair friendly and they will make every effort to make you and your guests feel comfortable on the day!
What accommodation options are available on-site or locally?
Yes, there are now stunning onsite lodges which have been lovingly built to compliment the surrounding scenery. These would be a fantastic spot for you and your guests to be able to stumble back to at the end of the night!
What's the best way to get in touch with Goosedale?
For more information or to get cracking planning your wedding give them a call on 0115 9635433 or email on enquiries@goosedale.uk.
Looking for a photographer to photograph your Goosedale wedding?