How to make your child smile naturally | Don't say "CHEEESE!"
Some of the more common concerns we hear from parents before a photoshoot is – "What if my child misbehaves?" or "What if my shy child won't smile?" "How do you make a child smile naturally?" That's why we've written this blog about photography tips for kids – how to encourage your child to smile naturally (without saying "Cheese!")
We tell parents not to worry about it. Having been a teacher for nearly 5 years Dave knows what kids can be like. He knows how to have fun with them, when to have a joke and when, actually, they're just a little shy and need a bit of time to get used to the situation.
There are so many things that can make us happy in this world. Food? Family? Friends? Relaxing on the sofa with a glass of wine and binge watching Netflix? But for shy kids, sometimes none of that works (especially the last one!). It can be the simplest things and sometimes, it's the things as adults you often wouldn't think of.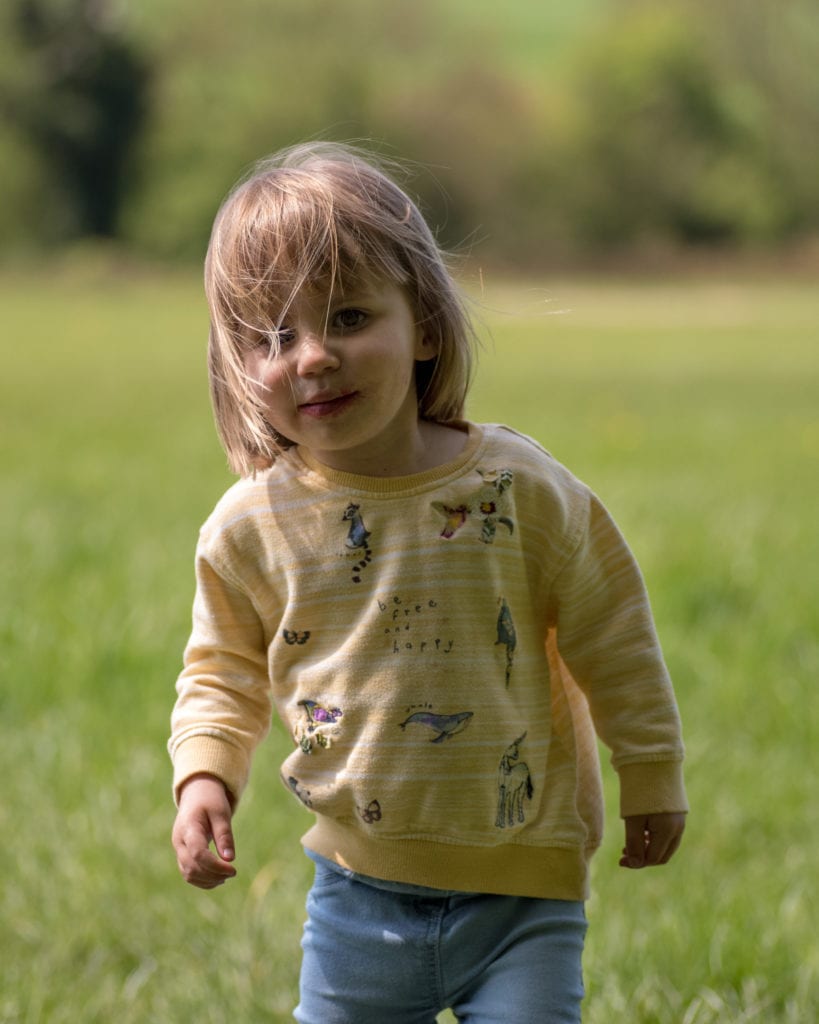 Earlier this year, we had the pleasure of photographing this adorable family in Oldmoor bluebell woods. This young lady didn't have the easiest start in life, she had a congenital disorder and hip dysplasia in her first year but now she's just like any other cheeky two year old you would ever meet. When we first met, however, she was really rather shy.
As she explored the stunning bluebell woods, she was shy.
As she carefully walked along a fallen tree holding mum's hand, she remained shy.
As she ate her sandwich as a snack, she was still shy.
At this stage, as a parent, it's only natural to worry. Is she enjoying this? Is she nervous? Will we get some great images of her having fun? Don't worry. We've got some ideas!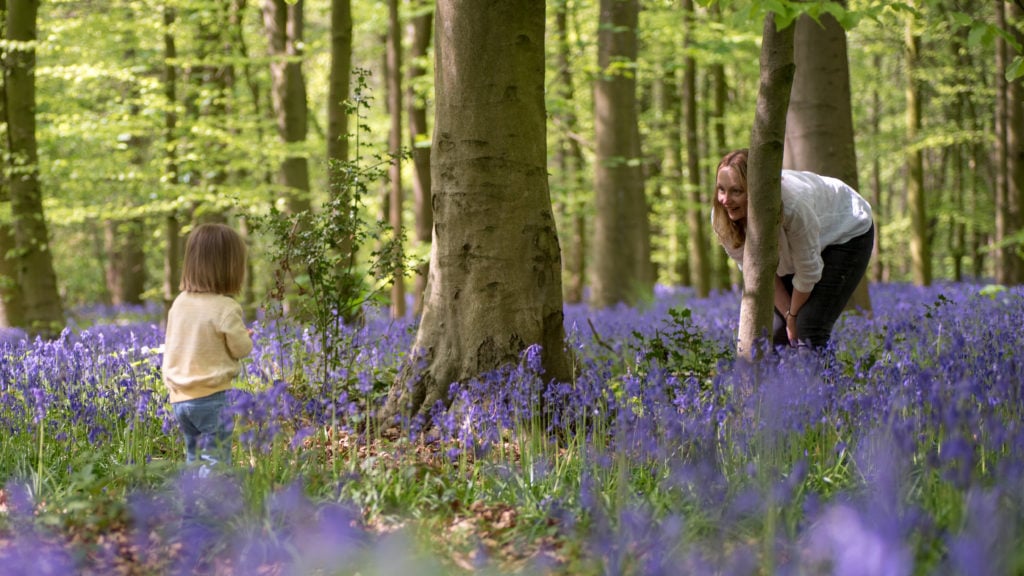 10 photography tips for kids
Make it fun

This sums up the rest of the tips really, if you can make the experience fun, kids will enjoy it so much more.

Let them relax

We all smile more when we're relaxed, don't we? Kids are absolutely no different!

Distract them with a game or with a fun toy!

This helps it become a natural part of their day. It's just something fun they're doing, it's not like they're being asked to sit still and do something boring!

Let them play with the camera

Kids are always incredibly curious about EVERYTHING. A camera is no different. They'll want to play with, look at their phots and just generally mess around with it. Now I'm no, necessarily, saying you completely give over you expensive camera to you 2 year old, but you can sit with them and let them explore it safely.

Tickle them.

Enough said right?

Tell them not to smile!

A bit of reverse psychology! This will probably make them either laugh straight away or pull and funny face and then laugh – that's your moment!

Peak-a-boo from behind the camera

This is a great one for the younger kids. You know how it goes – jump out and pull a funny face!

Throw them around!

Pick them up turn them upside down. Throw them up and down. What kid doesn't enjoy being picked up and zooming around? *Safely of course!*

Tell them to belly laugh

You may have to demonstrate this one, and you will get some silly photos first but then hopefully get some better ones later!

Be patient

Whatever you do, don't just whip out the camera straight and away and expect the kids to love it and enjoy it. Chat to them, play with them, follow the other tips above and THEN take their photo!
So, don't worry if you've got half way through the photography session and you're cheeky kids hasn't stopped and smiled at the camera yet. Try not to force it, or tell them to smile – this can cause kids to feel more pressured and tense which will not lead to the natural, fun images that we want and love. Sometimes, it just takes time for them to get comfortable and start to enjoy it – which is totally fine! It can be hard to know what might spark a smile.
THE SECRET TO GETTING A SHY CHILD TO SMILE WITHOUT SAYING "CHEESE!".
Simple. Let them explore, let them be themselves and let their personality shine through.
So, regardless of how shy your little explorer might be, with the right location and the right photographer, you can get stunning images of your kids that you can display proudly on the wall.
Do you want to get some natural, fun family photos?
Check out our family photography page or get in touch below