5 reasons why you SHOULD invite children to your wedding
Updated 2nd March 2021
Without doubt, this can be one of the trickiest decisions to make about who to invite and everyone seems to have their opinion (and some of them are very strong!)
We've been to a lot of weddings, both as photographers and guests and, honestly there's a pretty event split of opinion.
Personally, I love having kids at weddings! They bring such energy and excitement (I know, not necessarily what you want during a quiet moment in the service!) Of course, they also provide wonderful opportunities for fun and unique photographs. That said, whilst kids can be awesome at weddings definitely add some extra challenges!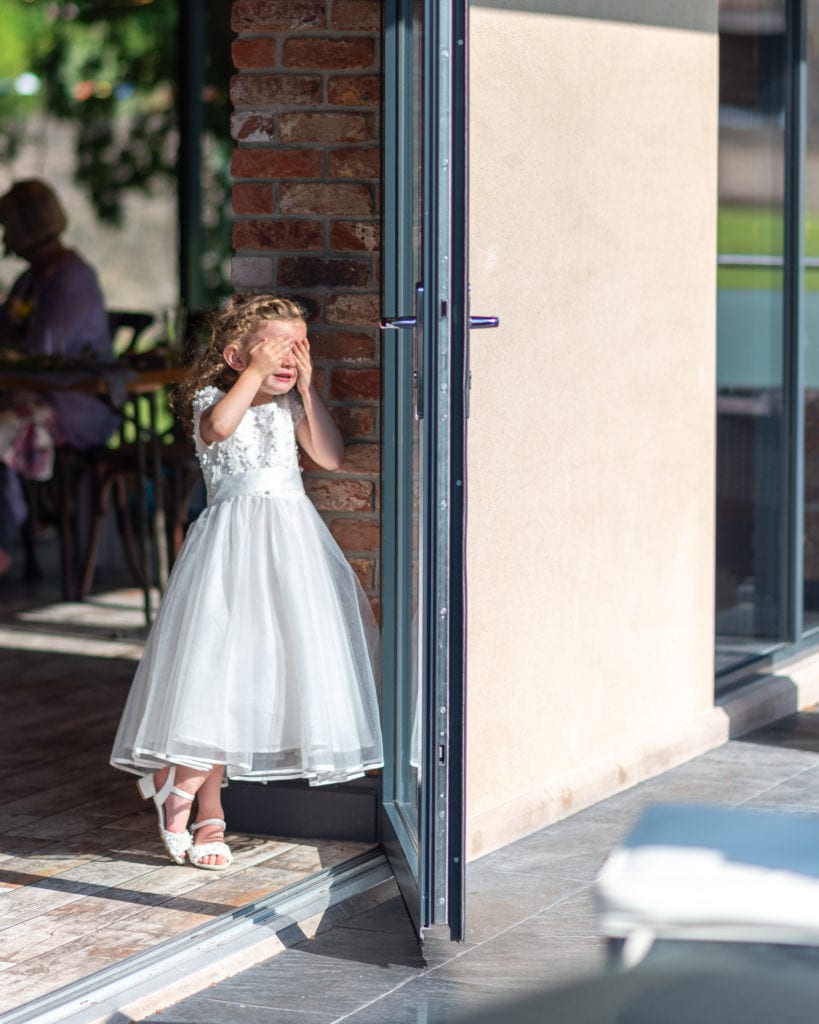 5 reasons why you should have kids are your wedding!
Comical wedding photos!
It can make some amazing, and often comical wedding photographs! As a documentary wedding photographer, kids provide great opportunities to take natural, fun photos. Children at weddings can be hilarious, there's no denying it and we love being on hand to catch those moments!
I absolutely love this photograph Amy took last year. It was during the group photos, this is one of the children of the couple and he certainly got into it when I asked everybody to do something silly for the last photos!
If images like this aren't reason enough to have kids at your wedding I don't know what is!?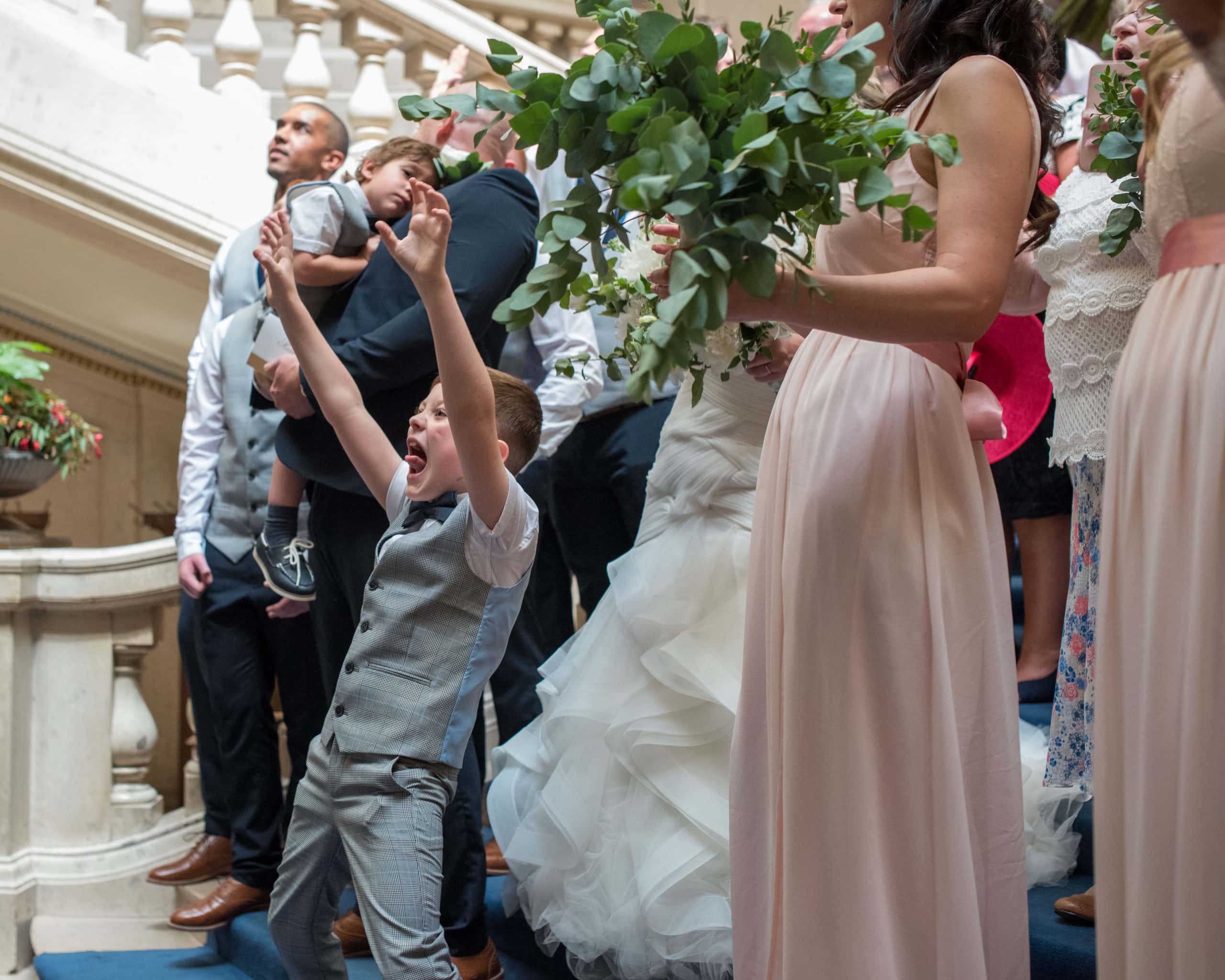 Parents might not come without children
It's tough to tell parents they can't bring their kids and might make it trickier for them to come at all.
They may struggle to find a babysitter or be unwilling to leave their children for a day or even a weekend depending on how far they have to travel. Either way it could certainly become more tricky for them to attend if they have to sort out the children first!
Quality time with parents
Life has a way of getting in the way of things doesn't it? If your friends or family have kids, chances are life seems to be flying past at 100 miles an hour. By inviting children to your wedding, you're providing parents with a great opportunity to spend some quality time with their own kids.
There will be times throughout the day, in between the main events where the guests have a bit of 'down time', where people are gathered around having drinks, enjoying canapes and talking for example.
This can be a fun time to play with the kids, whether it's messing around on the bouncy castle, or playing lawn games so long as there is something to do both parents and children can have a great time!
They throw great shapes on the dance floor
At the end of the day, with the last of their energy, kids can throw some serious moves on the dance floor. They'll provide some fun, and often funny moments to bring in some laughs later in the evening.
Children can have key roles in the service
When children are invited to a wedding, it can be a lovely thing to give them a key role in the ceremony itself, such as ring bearers and/or flower girls. Again, this is another opportunity for really cute photos!
But more than this, in their minds it gives them a reason for being there. Give them a job to do and then they become really important.
Throughout the day adults will no doubt be asking them if they're excited about their jobs or saying how wonderful they were in their jobs.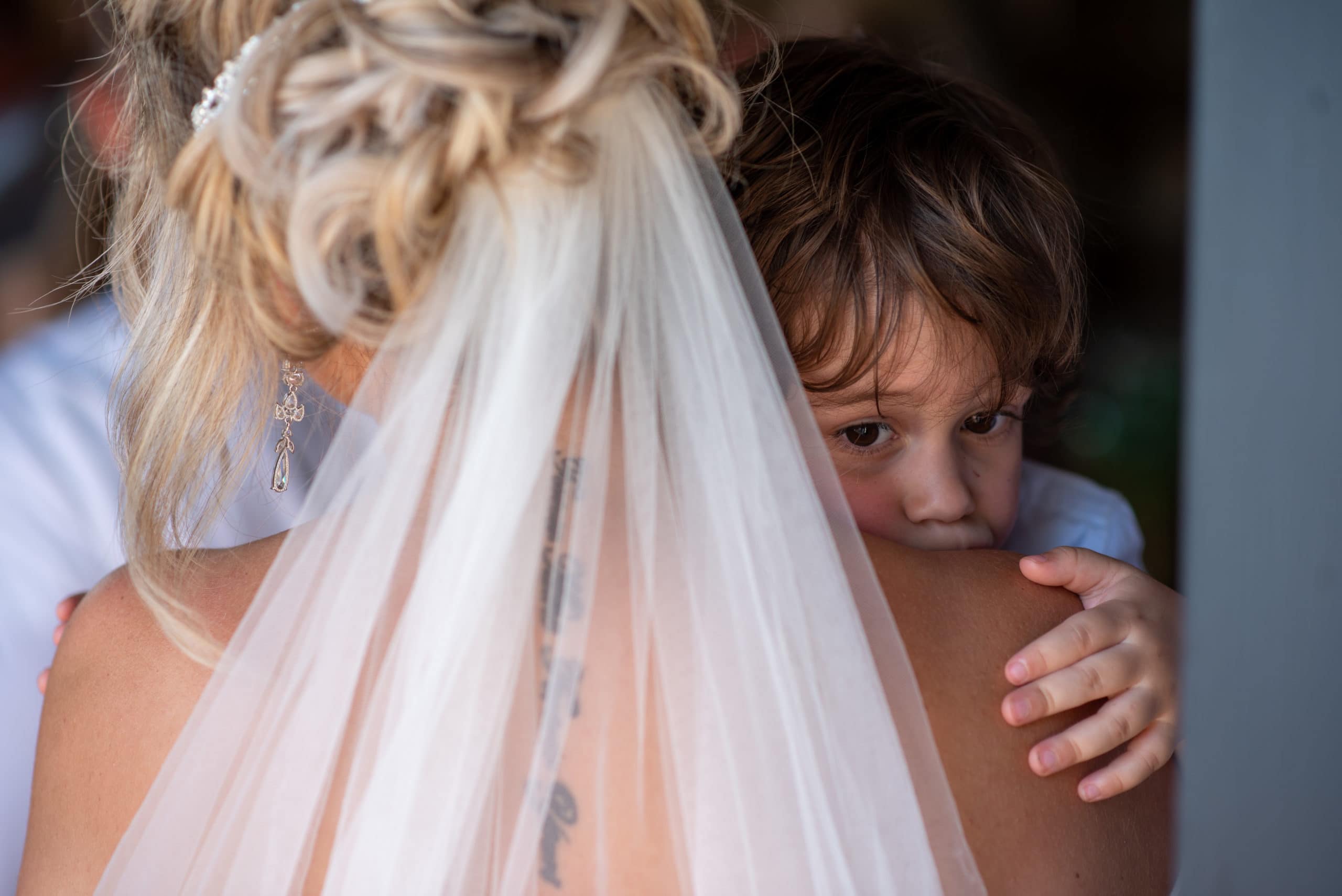 Why would you may not want children at your wedding?
Okay, so it's not all fun and games. We know having children at weddings isn't for everyone. It can be a really tough decision to not have kids at your wedding and even tougher to tell friends and family their children are not invited. It's definitely one of those decisions which can cause a little friction around wedding invites lists. So why not have them there?
We said kids could bring great energy and excitement to a wedding was an advantage. However, excess energy can make them unpredictable, very unpredictable! I'm thinking those quiet moments in a ceremony when the kids can't sit still, when they want to run up and down the aisle and then there's that moment when they can't hold it in any longer and the crying begins.
The addition of extra people, albeit little people, will increase the overall budget. Not only is there extra food, drinks and seating to prepare but there will undoubtedly be additional costs in ways to entertain them.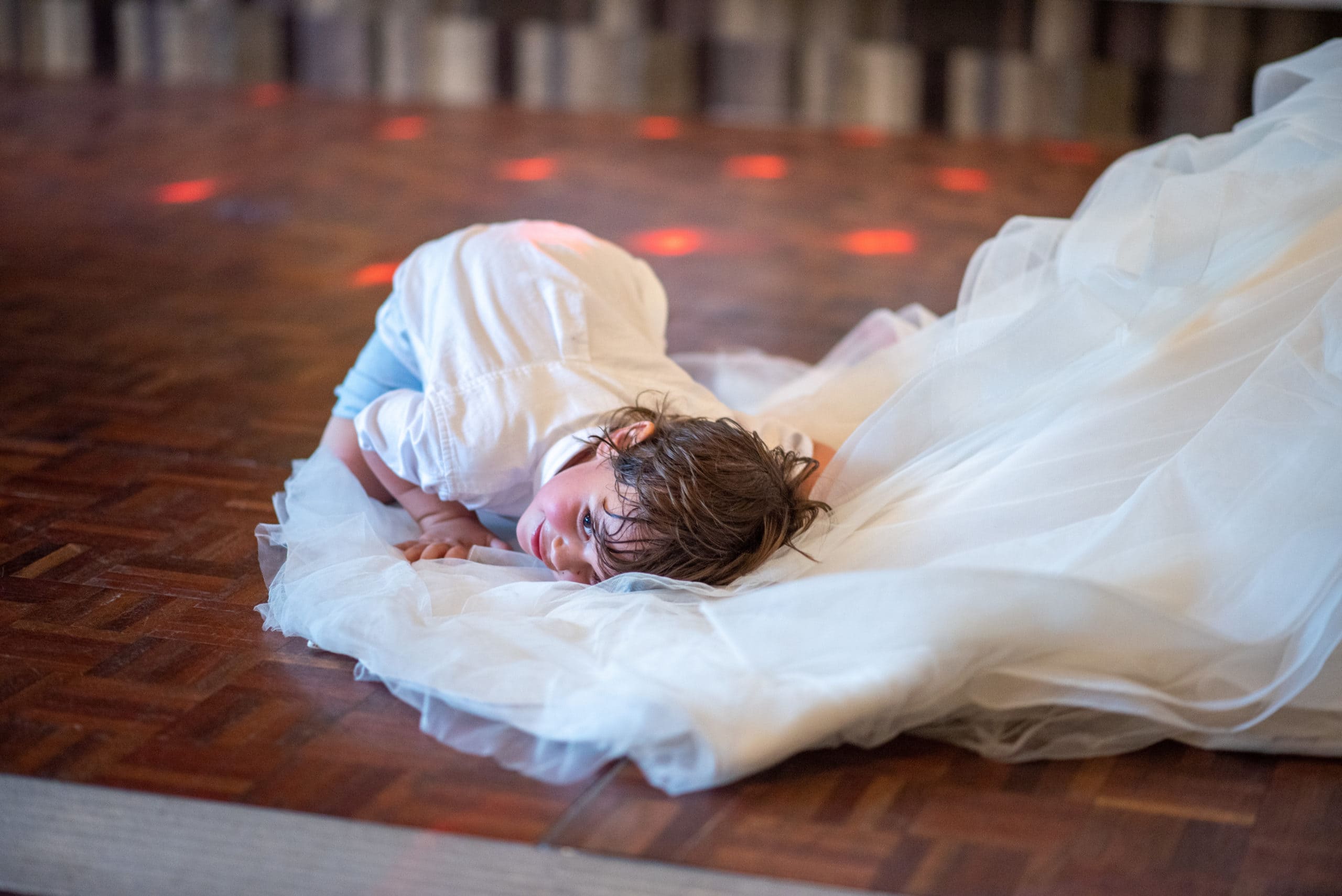 Questions to check you're ready to have children at your wedding
How big a wedding do you want, is your venue big enough for kids and what's your budget?There's no denying it, inviting kids will increase your budget. If you're planning a small wedding, having kids there will make the budget and organisation trickier. When considering a small venue, will it be too crowded with kids? Is there anywhere for them to entertain themselves (yes, literally run in circles!), or to put something that will entertain them?
When will your service and reception be? Is there accommodation or onsite?Little ones go to bed earlier and might need an afternoon nap. Can guests stay close or even onsite? This would allow people to duck out to allow kids to have a nap, or to put them to bed and still enjoy the night.
Are you prepared for the tears and tantrums? This is as much mental as physical. You've prepared areas for kids to chill out, entertain themselves, you've sat them somewhere where parents can get them out easily. And you've provided as many toys/ magazines/ games as you can think of. This will reduce the chances of a meltdown. Despite all this, there could very well be tantrums. Are you chilled out enough to make light of them and move on?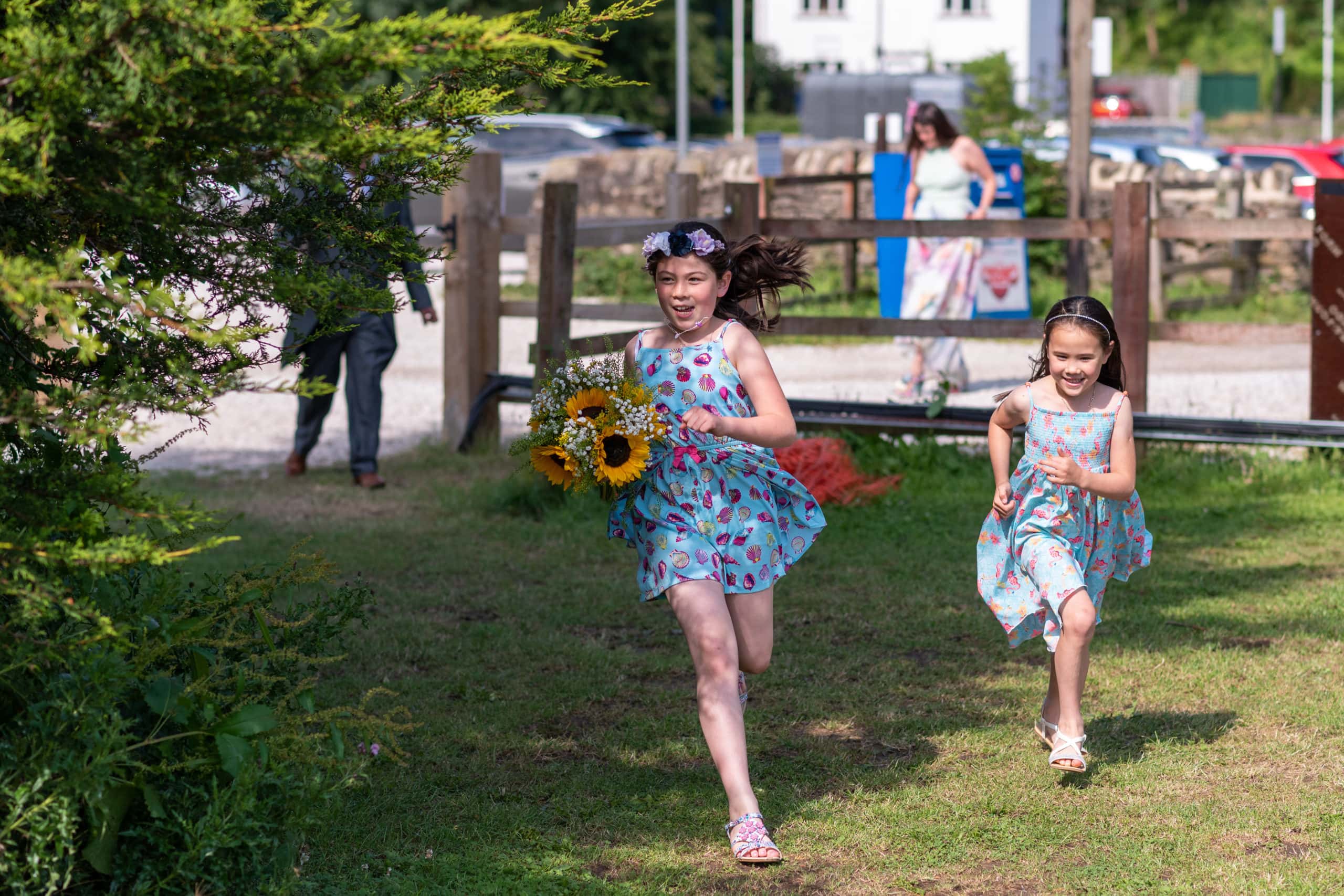 It's your wedding, do it your way!
Yes, everyone has an opinion. Yes, what you decide might make attending your wedding trickier for some people. And yes, people will think they have the right to tell you what to do.
But no matter what you do, it's really is totally up to you!
P. S. if you're planning your wedding and are looking for a photographer who knows how to work with kids Dave could be the guy. He was a primary school teacher for 5 years before starting Dave Fuller Photography so knows what they're like!
If you're interested, why not sign up for a free engagement photoshoot and a chat about your wedding day and we'll see if we are a good fit. And yes, you can absolutely bring the kids too!
Want kids at your wedding?
I used to work as a primary school teacher for 5 years before starting Dave Fuller Photography so speak fluent Kid & know how to get great shots of them!