Mythe Barn | Wedding Venue Guide
The Mythe Barn is an extremely popular, award-winning barn wedding venue in idyllic countryside in Atherstone, near Tamworth. In this guide, we'll explain the background to the venue, the history and of course what makes it an awesome wedding venue.
I'm very much looking forward to popping along for a visit one of these days to get some photos of this stunning place (as I write this we're currently 'enjoying' another lockdown because of Coronavirus, so not allowed out!)
If you want to read about other awesome wedding venues, check out our list of the best ones in Nottingham and Derbyshire.
Why do we think Mythe Barn would be an awesome wedding venue?
The beautifully restored Mythe Barn is an incredible place to get married. It is a idyllic, rustic barn wedding venue set amidst the stunning Leicestershire countryside. With a choice of tying the knot under the oak beams of the barn itself or an outdoor garden wedding surrounded by rolling hills, meadows and of course the gardens, there are so many spots for photographs. All of this together makes it one of the finest wedding venues in Leicestershire.
Background information:
Where is Mythe Barn?
The Mythe Barn is located in the village of Atherstone in Leicestershire, not far from Tamworth and just a short drive to both the M42 and M69 making it a fantastically accessible spot for guests from all over.
Mythe Farm, Pinwall Lane, Sheepy Magna, Atherstone, Leicestershire, CV9 3PF.
What's the history of Mythe Barn?
Records from way back in 1279 show that a manor and chapel used to be on the site and it is also thought to have been the last camp for Richar III's army before the Battle of Bosworth.
More recently it has been used for sheep, dairy and arable farming, as well as cheese making. And after a DEFRA grant, a £2.4 million restoration project took place transferring it into this stunning exclusive use barn wedding venue we see today.
How many guests can attend a wedding at Mythe Barn?
The capacity at the Mythe Barn depends on the ceremony setting you choose, the Oak Barn can seat up to 150, the Grain Store is more suited to smaller wedding numbers and then there's the gazebo, situated in the garden.
Where can we get married at the Mythe Barn?
The Oak Barn
The clean, simple décor of the Oak Barn, with grey limestone tiles, wooden beams and hops hanging from the balcony, makes this a great choice for a wedding ceremony up to 150 guests.
After your Oak Barn wedding ceremony, your guests will be lead into the Cart Barn or Courtyard for reception drinks before being treated to a wedding breakfast in the Grain Store.
Alternatively, you could use The Oak Barn for a spectacular evening reception.
The Grain Store
With it's elegant décor, The Grain Store, is perfectly suited to more intimate weddings of up to 50 guests, Alternatively, it's a fantastic spot for a wedding reception for up to 150 guests.
With floor to ceiling windows opening up onto the Garden, and beautiful views beyond, it's another incredible aspect to this barn wedding venue.
The Garden
Love the outside and looking for an outdoor wedding service? The Garden could be just what you're after! The oak gazebo is licensed for civil ceremonies and the Garden can seat up to 150 guests.
Whilst, the beautifully kept gardens are the perfect place for mingling after a ceremony and wedding photographs.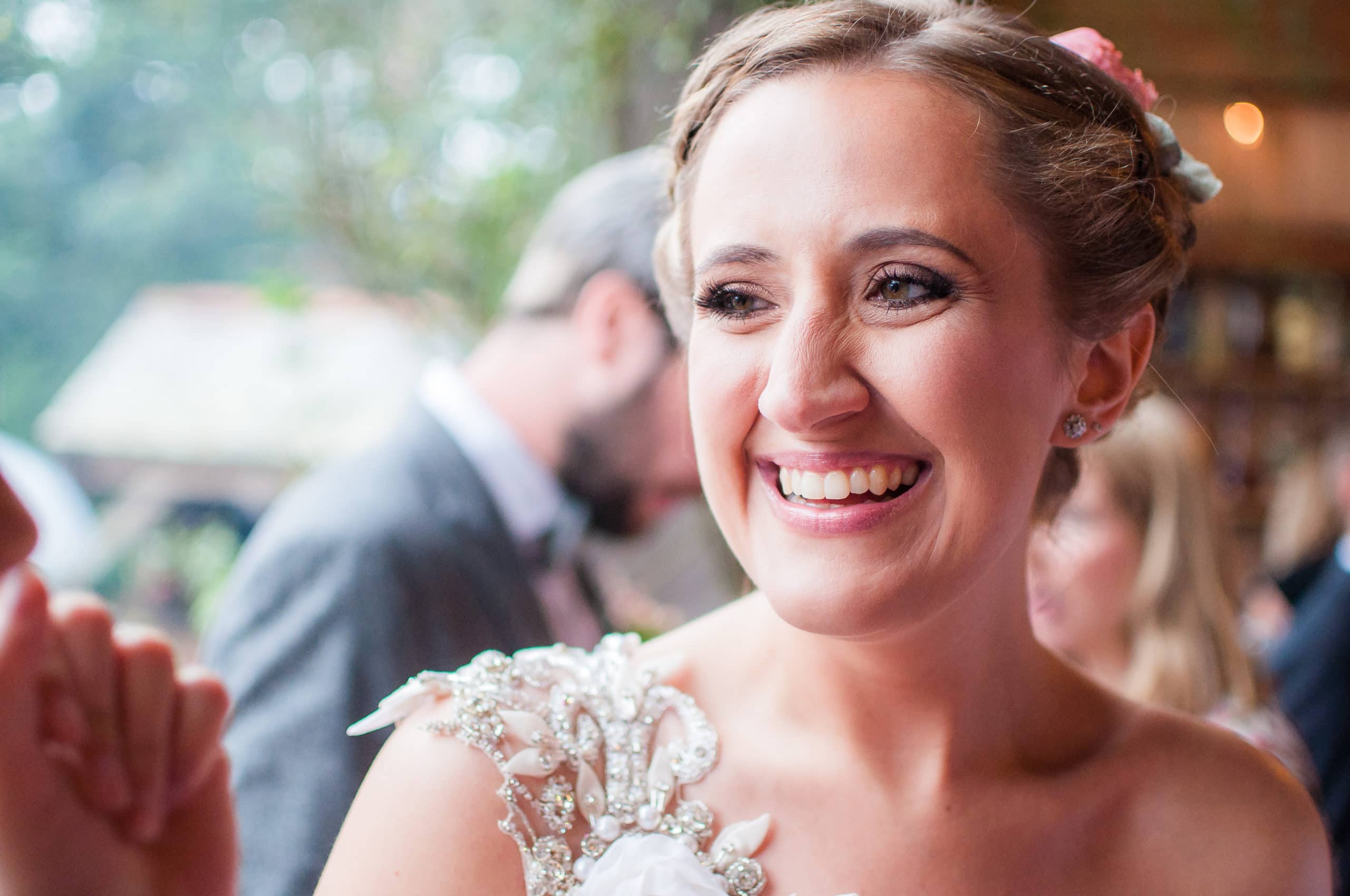 How much is a Mythe Barn wedding?
To check how much the Mythe Barn costs, request their brochure on their website.
Is there parking on site?
Yes, there is a large carp park big enough for you and your wedding guests.
What accommodation options are available on-site or locally?
Around the courtyard sits the seven en-suite bedrooms, perfect for your nearest and dearest to rest at the end of a great night! The accommodation is easily accessible throughout the day and it comes with a delicious breakfast the following day.
Beyond this, there are plenty of nearby hotels and BnBs, you can find out more on their website.
What's the best way to get in touch with Mythe Barn?
To arrange a booking, find out more information of get in touch, give them a call on 01827 217009 or pop over to their contact us page on their website.