Orange Tree weddings
Wedding planning is no easy task, that's why choosing an awesome wedding planner will take a lot of the stress and worry out of planning. Orange Tree Weddings are one of the most popular wedding planners in Nottingham so they were pretty close to the top of our list keep reading to find out why.
Why do we think Orange Tree weddings are awesome Nottingham wedding planners?
Orange Tree Weddings are experts in creating relaxed, personalised & romantic weddings, and they specialise in creating your wedding to suit you. Janie and her team can help you from start to finish, from finding your venue to catering, from providing the booze to staffing the bar, from styling the venue to coordinating on the day itself.
Orange Tree Weddings could be the only wedding supplier you'll need – so if you're looking for an awesome, personalised wedding but don't have the time, or creative juices to do it they could be the ones!
But you don't want to just hear from us! We wanted to know more about Janie and her team, how she runs her business & what inspires here – so we asked her!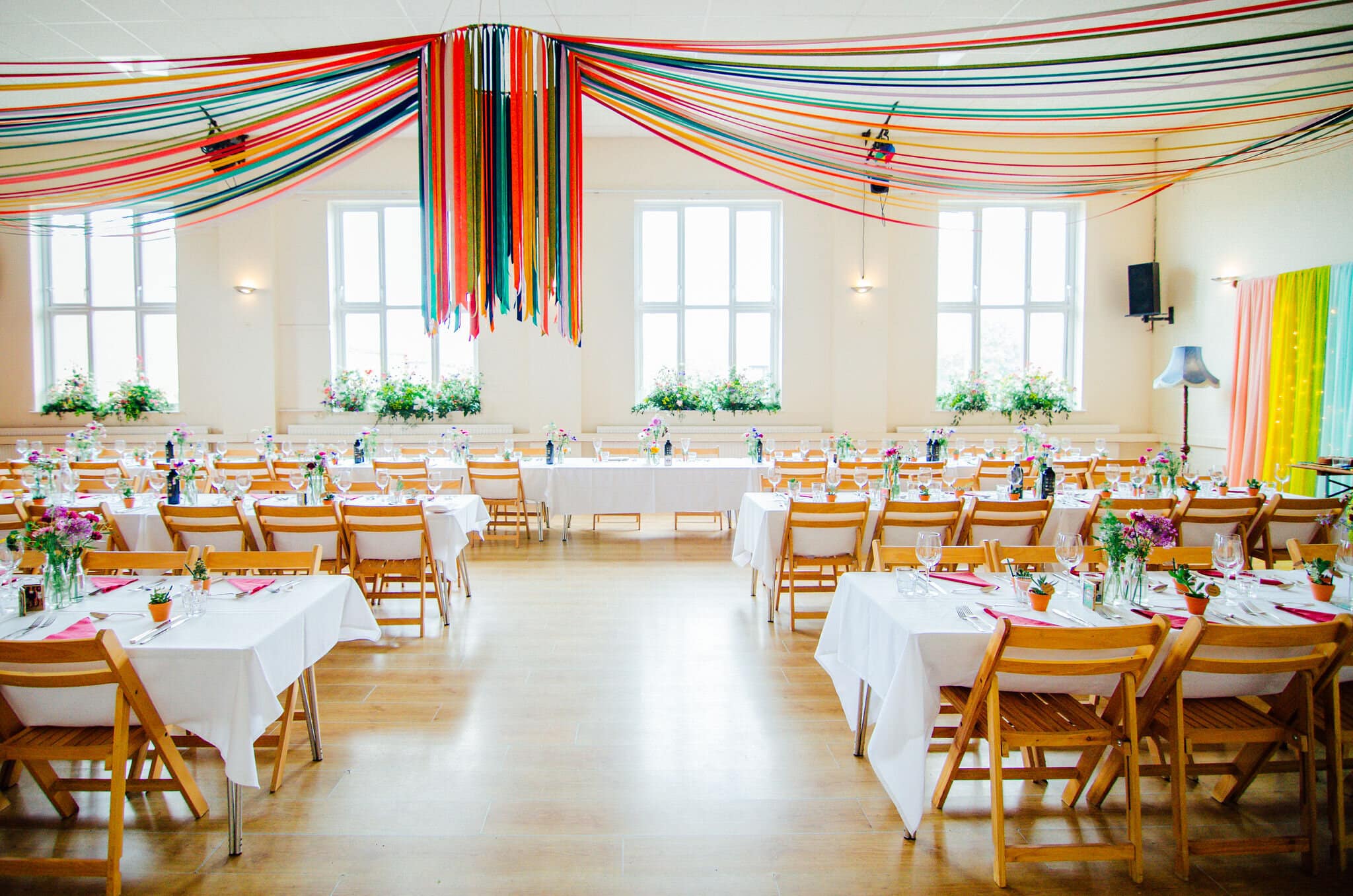 Where are you based and how far do you travel?
"My day to day office is based in Sherwood, Nottingham, but Orange Tree Weddings is essentially a mobile wedding business, and we travel all over the East Midlands, sometimes beyond! We have done over 100 weddings now, starting in 2013. Many of these weddings have been Leicestershire and Loughborough based as we were based that way when the business started. But each year we have worked in new areas and new venues and are constantly growing our portfolio of awesome weddings!"
What's the biggest advantage of having a wedding planner?
"Ooh where shall I start! I am obviously biased but I'd say number one is, they have the experience! Years and years of planning events means a wedding planner knows every little detail there is to think about when planning a killer wedding, taking all of the stress out of the planning for you.
They have the resources and contacts from years in the industry and have already done all the hard work, learnt from mistakes, and will have links to all of the best suppliers too (i.e. photographers, florists, cake makers, bands…..)
Having a planner there on the day is also invaluable. They will be there to coordinate and make sure everything runs smoothly. You shouldn't be clock watching or thinking about anything but having a great time!"
How would you describe your business in three words?
"Inclusive, colourful & flexible!"
What inspires you in your business?
"I am inspired most when I am around other passionate people. I love being able to use my business as a way to involve and give opportunity to other creative businesses, such as connecting with and promoting a friends new cake making business, or using amazing local designers to create wedding stationary for my couples.
It is also super important to me to be inclusive in the industry, and help couples to see they can have the day they want. The wedding industry was a bit sterile for years and had a reputation for all weddings being a bit 'cookie cutter', but I love showing people that a mega fun, relaxed wedding is more than achievable, no matter what your budget!"
On average, how much do couples spend with you?
"Our services are so flexible it completely depends on whether a couple goes for a full package with us, including bar, canapes, wedding breakfast, styling planning etc. Or if they just want us to come in and give a helping hand with styling or just provide a bar. On average the full shebang with us is around £8-10,000 for around 80 guests."
What makes your business special?
"Orange Tree Weddings is unique in that we provide more than one service. Our main selling point is that we are almost like a one stop shop for any dry hire venue wedding. This means you don't need to juggle several different suppliers. Just let us do the work!
I also believe that having one mega team in charge of your day, rather than a catering team, a bar team, and a planner, really does make the whole thing run super smoothly! We run like a happy, well-oiled machine!"
How do I find out more about the Orange Tree Weddings?
Website | Facebook – @orangetreeweddings | Instagram – @orangetreeweds
Looking for a photographer?