Woodland Wedding at Pitt Hall Barn | Chloe and Robbie
Introducing the lovely Chloe & Robbie aka. Mr And Mrs McKane!
It was our second wedding of an El Scorchio weekend in July, ‍and whilst it's always fun to shoot a wedding of someone you know, it was really special to photograph my younger cousin, Chloe, marrying Robbie in the beautiful woodland of Pitt Hall Barn.
‍
After the excitement, nerves and emotion of getting ready at the lovely Furze Bush Inn in Newbury, Chloe set off in a stunning car on the way to her woodland wedding. They then made their way up the hill for a beautiful outdoor woodland ceremony, before returning to the barn for reception drinks, tear-jerking yet hilarious speeches, a suitably embarrassing childhood video of Robbie, delicious food, plus, a great band playing outside in the evening.
I'd forgotten how awesome it is to hear live music, it's been far too long. And outdoor dancing! Amazing.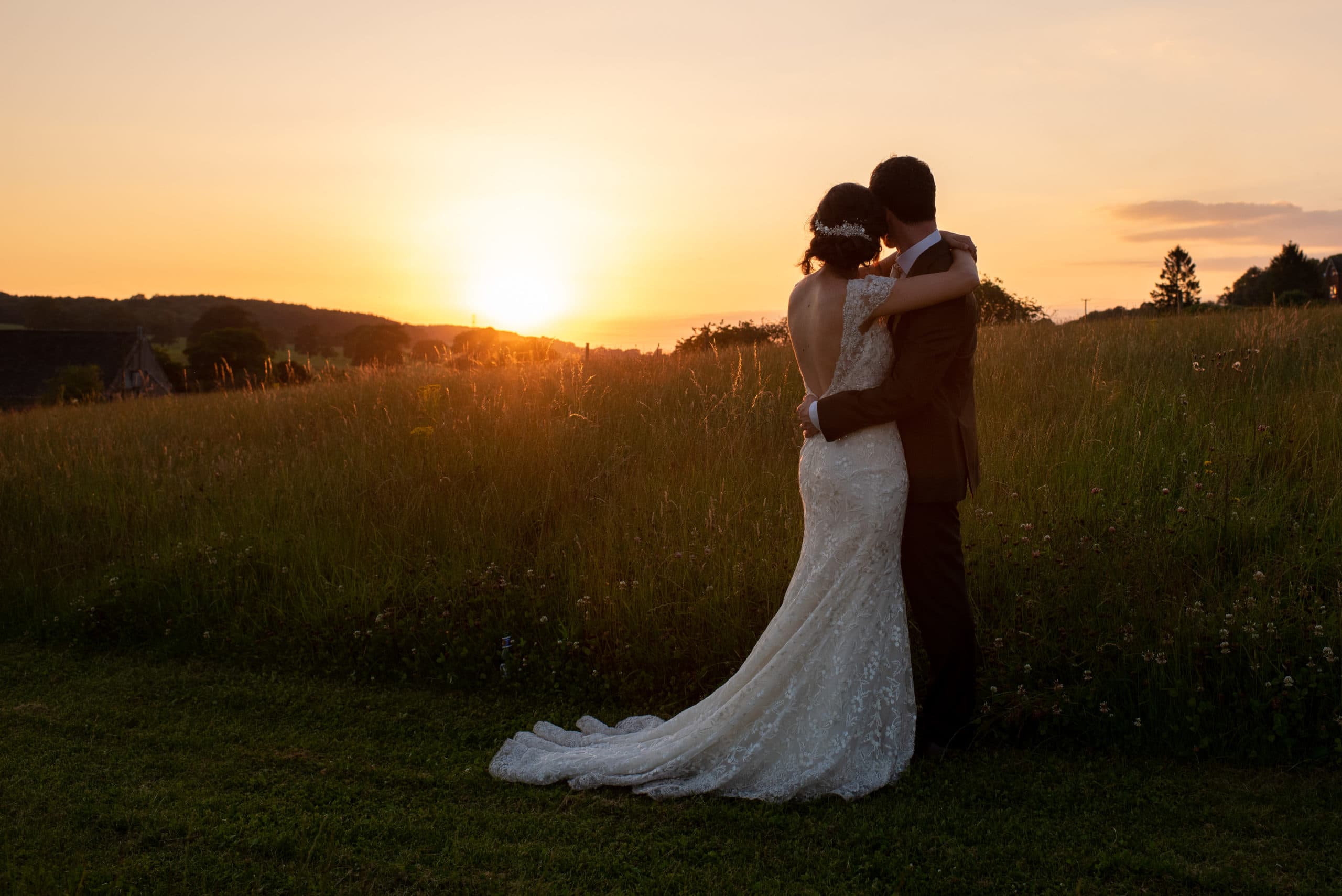 I asked Chloe & Robbie about the best parts of the day, a little about their favourite suppliers and any tips they would give to other couples.
What were your favourite moments from the wedding?
"Walking down the aisle after we were married for the confetti throwing and being able to see everyone we loved there looking so happy, the father of the bride speech (which made us both cry!), dancing to the fantastic band, the car ride just the two of us after the ceremony accompanied by some lovely fizzy!"
Do you have any stories from the day you want to share?
"The joint bride and groom speech went down really well and would advise any brides that want to speak to go ahead and break tradition to have your say! It all went quite smoothly except that I (the bride) arrived so super on time/maybe even a tad early which meant that the groom had to be hidden away in a closet inside the venue! And me and my dad had to wait around the corner in our car melting for a bit as it was a super hot day – my poor dad had to change shirts before the ceremony!"
What's one piece of advice you would give to other couples planning their wedding?
"Relax and enjoy the process, don't let anything or anyone stress you out as long as the two of you and everyone important to you are there you will have the most fantastic day! And savour every moment of the day itself it goes so fast!"
I'd love to hear about the other suppliers you love! Who was awesome, and why?
"We absolutely loved our band 'Signal' – they did their own take on our first dance choice which was fantastic, the singers vocal range was incredible and they were all such talented musicians!
The lovely Jill at little park flowers also provided us with the most beautiful bouquets and buttonholes that withstood the scorching weather brilliantly!
Wonderful food from smoking beetle caterers- lovely Mediterranean bbq food- even more appreciated given that poor nick looked like he was cooking too in the heat and he did it all with a big smile!
And of course our fantastic photographer 🥰 who made everything feel so relaxed and easy and not at all awkward!"
The Team:
The Venue: Pitt Hall Barn | Caterers: Smoking Beetle Catering | Flowers: Little Park Flowers | Band: Signal Band UK
"Dave and Amy did an excellent job capturing our outdoor woodland ceremony and reception, putting us at ease throughout the day, and always making sure we could enjoy the moment. I work in film and have previously found it difficult to find photographers who can deliver on a technical level without being obtrusive, so it was a joy to have such a chilled out experience with a professional team."
Chloe & Robbie, 2021
The Woodland Wedding Photos at Pitt Hall Barn:
Looking for a photographer?