Warren Farmhouse Weddings | Wedding Venue Guide
Updated 3rd March 2021
Warren Farmhouse Weddings is a stunning marquee wedding venue on the outskirts of Mansfield. Whether you're looking for an outdoor or marquee wedding, Warren Farmhouse Weddings could be just the place for you. I love it so much I included it in our guide to the Best Wedding Venues in and around Nottingham.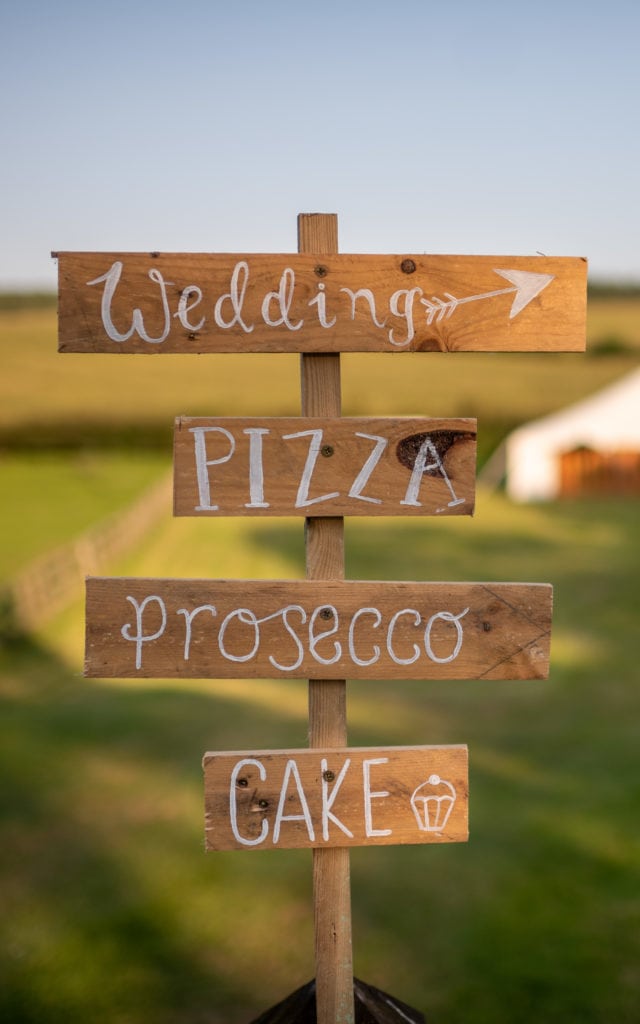 Why do we love Warren Farmhouse Weddings?
Warren Farmhouse is situated on the edge of Sherwood Forest and it's surrounded by the picturesque Nottinghamshire countryside. Whether you choose the lawn beside the stunning Grade 2 listed farmhouse or decide to pitch up their traditional pole tent marquee, Warren Farmhouse makes for a stunning location for a wedding. And they specialise in offering something different, embracing nature and adding just the right amount of rustic charm – sounds perfect!
Warren Farmhouse is a exclusive use venue rural location within a short drive of Mansfield, although you wouldn't know it when you're there surrounded by beautiful countryside views.
I first visited Warren Farmhouse this summer shortly after they had a showcase so was lucky enough to see one of the traditional pole tent marquees in action. Set up at the bottom of the paddock, with a stunning view of the 15th Century stone farmhouse, and the sun setting up towards the house which basked the marquee in lovely golden sunshine. The lawns in front of the farmhouse are a perfect spot for a ceremony or a drinks reception and would also be a lovely spot for group or couple shots.
The owners behind a venue can play a massive part in affecting the atmosphere of a wedding venue and having spent an evening chatting to the lovely Rebecca, I can say I would absolutely trust her to deliver an awesome wedding experience. From the early stages of planning and organising right through to the wedding day management itself, her expertise, calming and friendly nature will make for an awesome wedding day!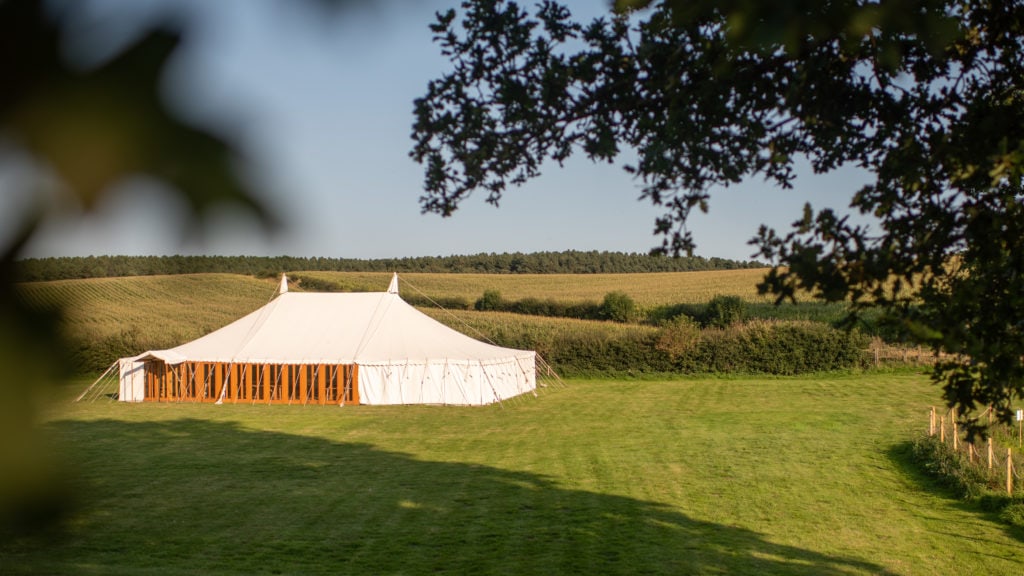 Essential Information:
Where is Warren Farmhouse Weddings??
Warren Farmhouse Weddings is located just outside of Mansfield but easily accessible from Nottingham, Sheffield, Chesterfield and beyond because of the proximity to the M1 motorway.
Warren Farmhouse, Forest Town, Mansfield NG19 0HQ
Check it out on a map.
We wanted to get to know more about a wedding day would look like at this Mansfield wedding venue, so figured the best way to get all the info was to chat to the lovely Rebecca who runs it! Here's what she had to say:
What's the history of the venue?
"Warren Farmhouse was built in 1433 and was once home to the Duke of Portland. It's a Grade II listed property and provides a great backdrop for the outdoor wedding venue where guests enjoy a marquee on the adjacent paddock and ceremonies are held on the immaculate lawns in front of the farmhouse itself. "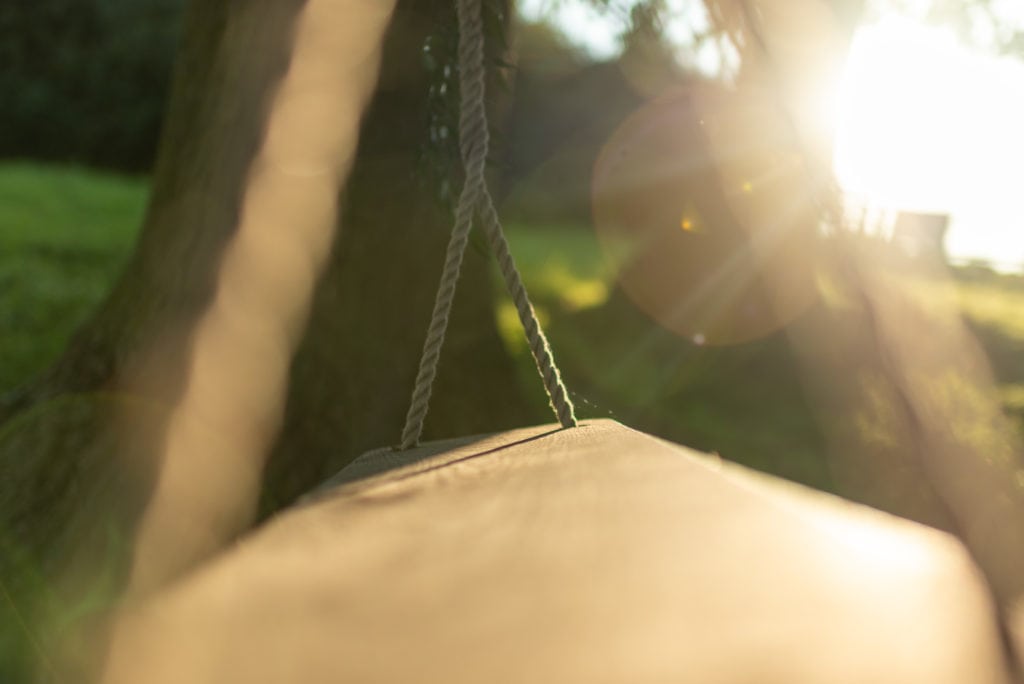 How many guests can Warren Farmhouse Weddings accomodate?
"Our package price is for up to 150 guests although we can accommodate more."
What the approximate or starting price per person/ package? And do you have any minimum spends?
"We like to keep it simple so offer only one package that includes everything you'd need to host your wedding at our outdoor venue. It includes exclusive hire of our entire venue, the marquee structure, all furniture, lighting and heating, a fully boarded floor, a dance floor & a stage. A generator for power, luxury mobile toilets, a fully stocked and staffed bar, and a wedding planner. Prices are dependent on time of year and weekday vs. weekend. Our season is May – September. Prices start from £4,200."
Is there parking available on site, or nearby?
"We offer on site parking although we do encourage car sharing and taxis to reduce the number of cars on site. Our facility can hold up to 50 cars. We also offer, secure overnight parking for those guests staying over night in the bell tent accommodation (available on request and payable)."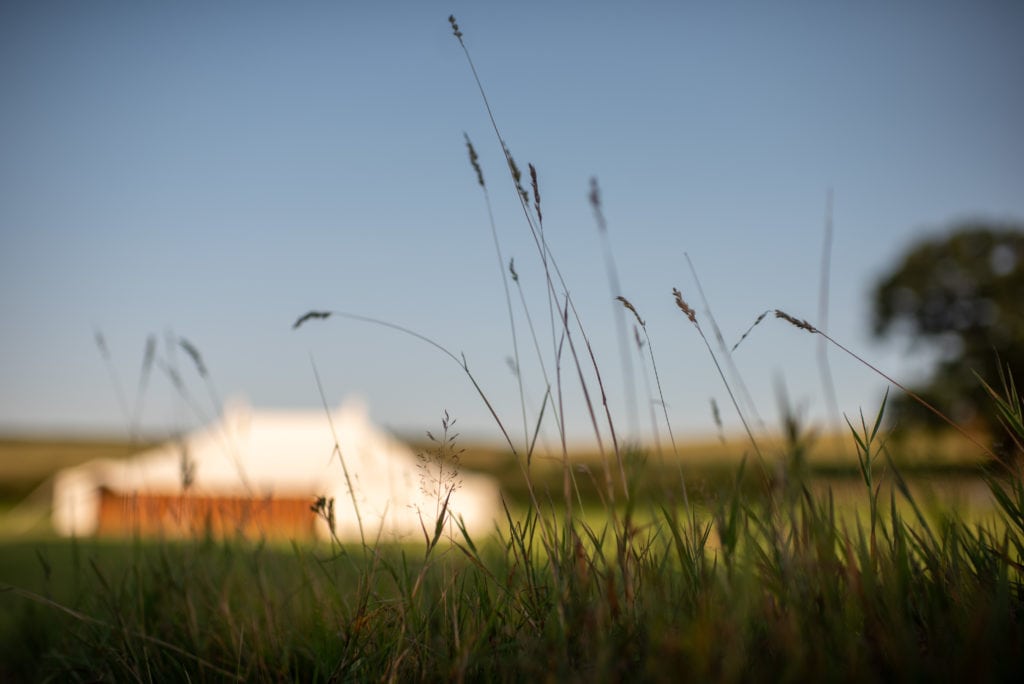 Is the venue accessibility-friendly?
"We are an outdoor venue therefore considerations should be made to ensure it offers an appropriate solution for your party and guests. We advise that sensible footwear is worn to avoid any trips or falls however inside the marquee the flooring is fully boarded providing an all important flat surface! We can offer disabled toilets for a small additional charge and provide the option for guests to be driven down to the marquee entrance. "
What's the deposit and booking process at Warren Farmhouse Weddings?
"In order to secure your date, we require a £500 non-refundable deposit. We then have a payment plan to help spread the cost and the majority isn't payable until 6 months prior to the wedding date. "
Is confetti allowed, and are there any restrictions?
"We are a sustainable venue and therefore only allow 100% natural, bio-degradable confetti. We actually make our own from the flowers grown in our grounds which can be purchased for your big day.
We don't allow do-it yourself options (i.e. own alcohol) in order to maintain high standards and keep things simple providing the best possible service."
Is there a curfew for the end of the night or any restrictions on the volume of music?
"Yes, we have a curfew at midnight."
Is there accommodation available at Warren Farmhouse Weddings, or do you have any local recommendations?
"Being on the doorstep on Sherwood Forest, there are plenty of lodges, guest houses and hotels in the area. We also offer the option to stay over night at the venue in luxury bell tents."
Top Tips from a photographer (me!)
Having photographed many weddings over the years and had the pleasure of visiting Warren Farmhouse Weddings this summer, what tips would I give couples planning a wedding there?
The first thing I'd say is to have a chat to the lovely Rebecca about your plans, she can use her wealth of knowledge and experience to guide you towards the best local suppliers for you.
Given it's beautiful countryside location, there are plenty of places for amazing photos. You've got the large wooden swing (big enough for two!) underneath the big old tree on the hill. This gives a lovely view of both your wedding reception happening below but also the fields in the distance, it was fields of fully grown sweetcorn when I was there, either of which would make a great backdrop. Within a short walk of the venue (or an even shorter drive!) there's a beautiful pine tree woodland on the outside of Sherwood Forest to explore, perfect for a quick escape to take a few couple portraits, if that's something you're after.
There's also the beautiful lawn in front of the Grade 2 listed farmhouse which, as well as making an awesome place for welcome drinks or the ceremony itself, would be a great spot for group shots.
If you're after a shot of everyone, I'd suggest the best locations would be, depending on guest numbers, either the lawn or perhaps on the hill with everyone looking up towards the house and the marquee in the background.
As the sun goes down, the bottom of the hill is a great spot for a a few hay bayles and a firepit. This would make a perfect chill out spot to escape from the excitement of the dance floor. And they also have some great options for glamping onsite, so come the end of the night you can unwind under the stars and then roll straight into a cosy bed – no need for a late night taxi.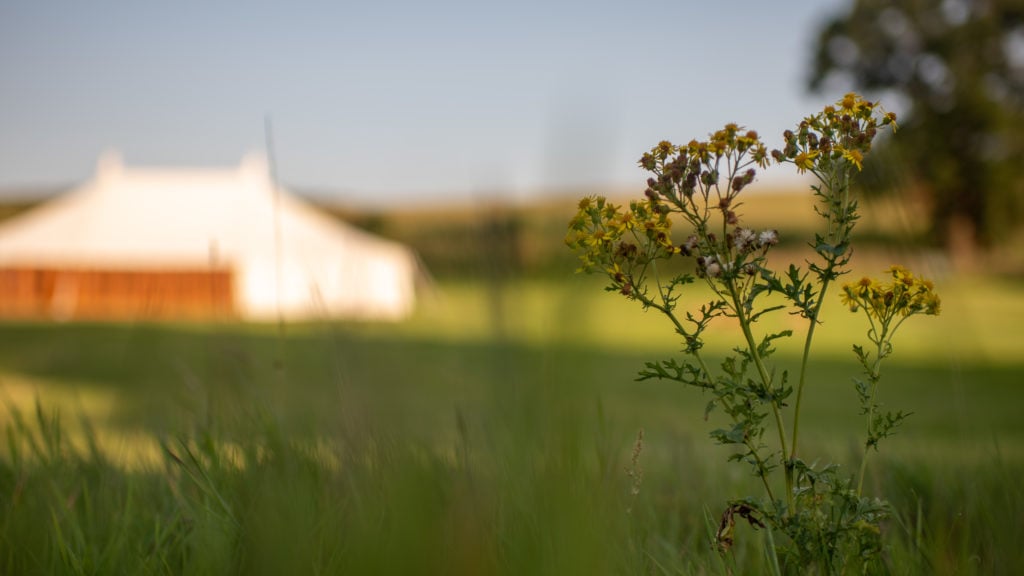 How to get in touch with Warren Farmhouse Weddings:
If you love the sound of this awesome blank canvas wedding venue, why not get in touch to arrange a viewing, chat to Rebecca about your plans or get booked in! Get in touch with her at info@warrenfarmhouseweddings.co.uk or on the website or social media:
Instagram – @warrenfarmhouseweddings | Facebook
If you're planning a wedding at Warren Farmhouse Weddings or anywhere else around Nottingham, Derby, or the Midlands and have enjoyed my photos then get in touch to check my availability for your date!