Alternative Wedding rings | guide to choosing your perfect wedding ring
Wedding planning is full of tricky decisions and choosing a wedding ring is certainly a complex task. Go into any jewels and you'll be presented with hundreds of options, largely metallic with some kind of beautiful jewel in them. But what if you don't want a ring from a shop? What if you want to do something a little different? You've planned a bespoke or alternative wedding tailored to you and your partner, so why not get a bespoke alternative wedding ring as well? Keep reading for our guide to buying your alternative wedding rings.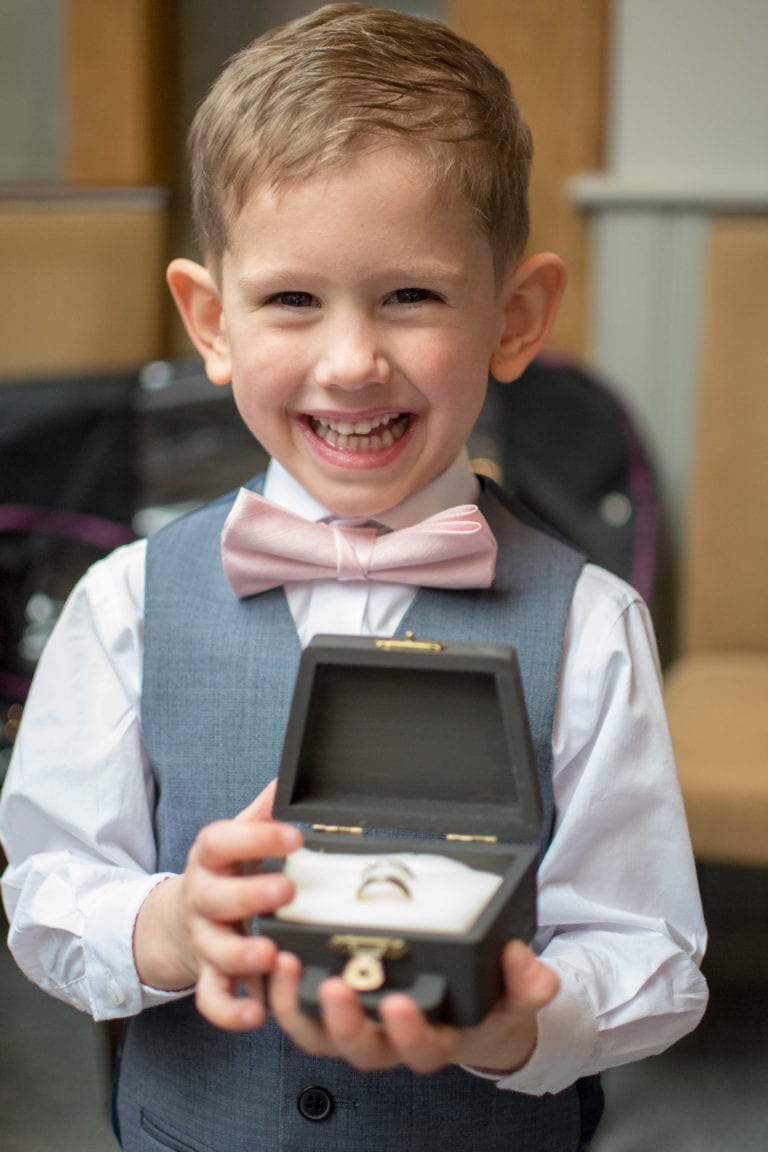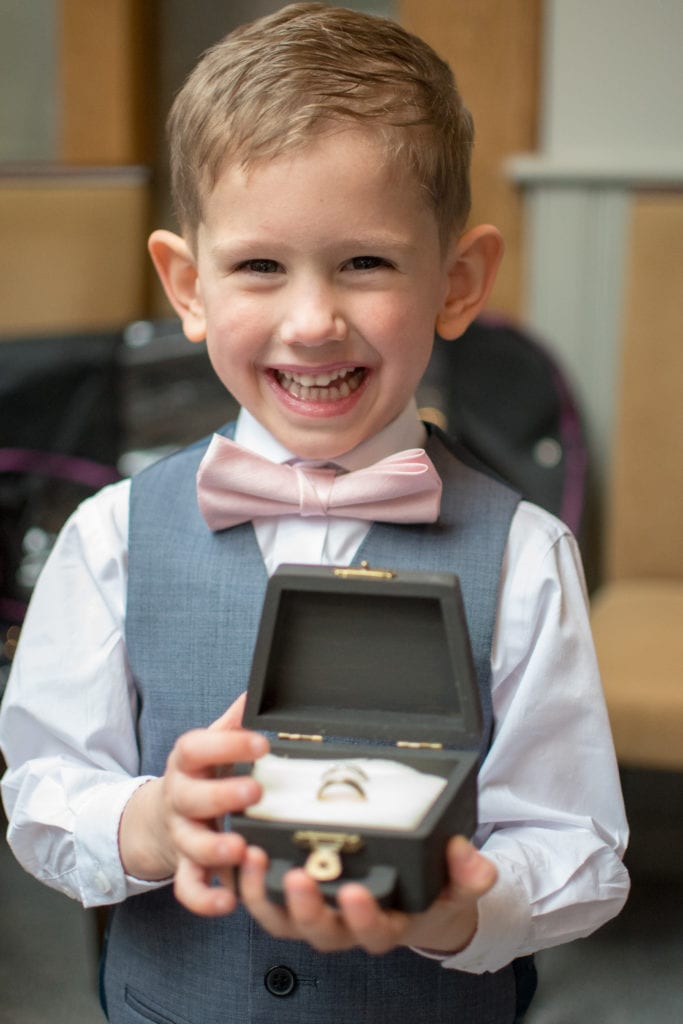 History of wedding rings
Like a lot of wedding traditions, the history of wedding rings goes back a long way, as far as ancient Egypt in fact, around 5,000 years ago when people would exchange "rings of love" often made of woven reeds or leather. The Egyptians believed in the vena amoris, literally the "vein of love", that runs directly from the fourth finger to the heart.
Now it has become an symbol of love demonstrating love through time, with the traditional circular nature of them showing that love has no beginning or end and will run forever.
Rings have changed a bit over the years since the Egyptians and now there are such a huge array of rings and alternative wedding rings have reached such popularity they have even appeared in Vogue – admittedly not a magazine known for it's 'alternative' fashion!
Getting started with your alternative wedding rings
Set your budget
As with everything to do with your wedding, your budget depends on what you want and how much you value each element. With rings, a large part of the variation comes from the material choices, a more traditional ring would be made of metal and a diamond but with more alternative wedding rings could be made from ecosilver, wood, rubber or silicone. Bridebook has a good run-down of the different metals on offer.
Choose your ring style & material
When it comes to wedding rings you've got the more traditional metal band or metal band plus a diamond or other jewel options, although there are plenty of alternative, so what are they? Well, as we mentioned above, in terms of materials, you could consider ecosilver, wood, rubber or silicone but you've also got to think a little bit about the style of ring. Are you thinking about a traditional band, a more alternative shape or are you looking for an alternative approach altogether like making your own rings?
Make your own wedding ring workshop with Cyrilyn Silver
One amazing option I didn't know about when we got married back in 2015 was making your own wedding rings which sounds like an awesome idea! To tell us more I chatted to Cyrilyn Silver.
Tell us a bit about yourself and your business Cyrilyn Silver.
"I'm Cyrilyn and I run workshops for people wanting to make their own alternative wedding rings, as well as hen parties, bridesmaids experience day and corporate team days from my workshop in Chilwell on the edge of Nottingham.
I'm absolutely obsessed with the whole wedding ring-making experience. Not only because you can make some beautiful wedding rings, as a complete beginner, but also because the whole experience is so very special and romantic.
My philosophy is, by the time you exchange your rings during your wedding ceremony, they already have lovely memories attached and hold a great deal of significance."
How do you make your own wedding ring?
"I like to meet my clients first to discuss all the options and begin getting to know one another. We can look at all the different design options and talk through the process.
Then couples usually get their rings made during a day workshop. But sometimes people want to use heirloom gold which can take a little longer. A straightforward ring workshop usually lasts around five hours.
First of all, we make a copper ring to understand the process and learn lots of new skills. After the success of the practise rings, couples are usually more confident to begin their actual wedding ring making.
Most couples begin with a length of gold or silver and forge this into a ring shape using some traditional metal smithing tools. You don't need to understand the process beforehand, you'll learn everything you need to know on your special day."
What are the benefits of making your own weddings rings?
"This is a super special experience and it's designed for couples who appreciate handmade things and/or originality. Every ring is different, no two will ever be the exact same. The process of hand crafting a ring is really satisfying and you definitely feel a huge sense of achievement when you've seen the finished result.
One reservation people sometimes have is they believe they aren't creative so they wouldn't be able to do it. I'd like to make it clear that with some expert tuition and a little time, it's possible for anyone to succeed at this!
I'm a teacher by profession so I have years of teaching experience under my belt and I'm actually pretty passionate about passing on my skills to making this dream a reality for couples."
How much does it cost to make your own wedding ring? Is it cheaper to make your own wedding ring?
"The cost very much depends on the metal you choose to use. You have loads of options; silver, gold (white, rose or yellow) and platinum. So there are plenty of options for all budgets.
Prices for a full day bespoke workshop range from £365."
You can find out more about Cyrilyn Silver's workshops over on her website.
The photos above are of Lucy Lyon Jewellery's (another business that allows couples to make their own wedding rings, based in Bristol) rings and them in action at Charlotte & Dave's wedding which we photographed in Liverpool in 2019. They went to Lucy's workshop with some sand from the beach they got engaged on, Lucy showed them how to hammer the sand into the rings to create a gorgeous texture, you can just make out imprints of the shells and sand on the rings which makes them totally unique.
Ethical alternative wedding rings with expert CRZyBest
When it comes to wedding rings, there are a couple of things to consider to be ethical, there are both environmental concerns and human rights issues to consider. Diamonds have a history of being harvested which has led to a number of conflicts and miners are often not well treated or paid a proper wage. I felt I needed an experts' input on this so I spoke to Claire from CRZyBest.
Tell us a bit about your business CRZyBest
"I'm CRZyBest, eco-friendly Silversmith & Sculptor; creator of tiny sculptures for unique & bespoke gifts, jewellery, accessories & alternative Bouquets. I mainly work with precious metal clay which I kiln fire in a variety of ways depending on whether I am using silver, copper, bronze or a mix of clays. I make a variety of creations which often means that I use other materials to enhance the precious metal clay sculptures, such as when I make my eco rings, which were originally created as an expansion of my stud earring range when I was asked to create a ring with some of the stars that I usually turn into earrings.
My eco ring range has expanded, as I get commissioned to create bespoke sculptures and some of my customers kindly allow me to add their design to my collection. Recently I have made sculptures of cats, leaves and pet rabbits, it's lovely being sent photos of cute animals to create sculptures of. I hadn't thought of these tiny rings as being wedding rings, as their prices are relatively low cost compared to a traditional wedding, I have however had considerable interest since I started making them and a version of my original trio of stars ring as even been featured in a wedding shoot!"
Looking for a photographer to photograph your wedding rings (and the rest of your wedding obviously!)
How can you make a wedding ring more eco-conscious?
"By having it made by an eco-friendly maker, using eco-friendly materials, such as recycled metals and manufactured stones. There can also be ethical issues with where your stone has come from, so make sure that you know where the stone is coming from and use ethically sourced gemstones, or don't use a stone! Use a vintage ring or upcycle a ring or other jewellery into your wedding ring."
What metals are the most eco-friendly for alternative wedding rings?
"Any metal that is 100% recycled, perhaps consider the air miles and choose a jeweller who plants trees, offsets their carbon emissions or is aiming for net-zero to counteract where the metal has originated from.
The precious metal clay I use is made from recycled metal and an organic binder which burns away in the kiln, leaving just the metal behind; 950 sterling silver, copper or bronze.
Metals created through recycling and environmentally friendly means."
What is EcoSilver?
"The eco silver I use is manufactured using recycled silver from the jewellery, giftware, medical and electronic industries.
100% recycled, 100% traceable, 100% audited."
Themed wedding rings
Just like with weddings, there is such flexibility with wedding rings these days, so if you've got something which is special to you that you want to involve – do it! Like this incredible engagement ring Raichelle, one of our lovely brides-to-be, wears. From the top, it looks like a beautiful ring, but side-on, it has been designed to look like Cinderella's carriage, showing off her love of all things Disney. I love the creativity that goes into this one but you could equally, with the help of an awesome ring maker, create your own unique wedding ring which includes a little something about you, your personality, or your interests.
Where should I buy my alternative wedding ring?
Hopefully, this guide has give you lots of ideas about what kind of wedding ring you might be interested in and the things to look out for but where to actually start looking?
Well, of course, I'd highly recommend the awesome businesses mentioned in this post:
CRZyBEST – Website | Instagram @crzybest | Facebook @CRZyAccessories | Etsy
Cyrilyn Silver | Website | Facebook @cyrilynsilver | Etsy
Eco Wood Rings | Website | Facebook @ecowoodrings | Instagram @ecowoodrings
Lucy Lyon Jewellry | Website | Facebook @lucylyonjewellery | Instagram @lucyljewellery
But if none of these feel quite right, you could try the home of all things vintage, quirky & alternative – Etsy or attempt to find a more local supplier to you. Places like Unconventional Wedding, Whimsical Wonderland Weddings, and Pretty & Punk are all great directories if you're looking for something a little different.
Is it OK not to wear a wedding ring?
So, we've chatted about how to get an alternative wedding ring, but do you even need a wedding ring at all? When it comes to weddings, I believe you should take all the traditions and 'shoulds' that you will get told and think about them as 'coulds'. So it's not a case of you should wear a wedding ring it's that you could if you wanted to. Same with doing speeches in a certain order or a bride being walked down the aisle by her father, if you want to great! But it's definitely a case of you could do it, not you should do it.
Some people hate the idea of a wedding ring and that's totally fine. Do whatever feels right for you!
What can I use instead of a wedding ring?
If you're planning not to get wedding rings you could consider one or more of these alternatives:
Plant a tree – wouldn't it be great to watch the tree grow as throughout your married life, plant it somewhere special you'll be able to see it grow for decades.
Donate to a charity – donate the money you would have spent on the rings to a charity. You could combine the last two by donating to tree planting charity! We use Ecologi to plant trees each month and with every wedding photography package we book.
Get a tattoo or a tattoo ring – that's a pretty permanent representation of your commitment to each other, isn't it!?
Surprise each other – use the money you would have spent on rings for gifts for each other.
Replace it with other jewellery – such as this incredible bouquet by CRZyBest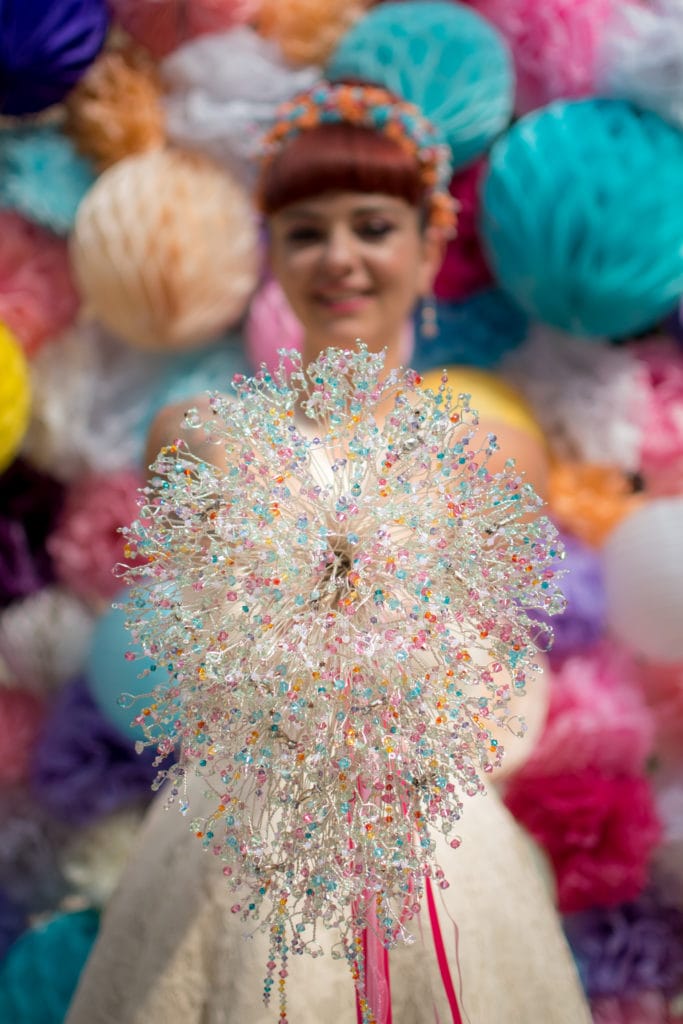 Looking for a photographer to photograph your wedding rings (and the rest of your wedding obviously!)