How to Plan a Gamer's Wedding
When it comes to planning your wedding, anything goes! It is your wedding and you should do it your way, thankfully, gone are the days when you had to get married in a church, the bride has to wear white and there was a long list of traditions that simply had to be followed. So if you and your partner are gamers, why not base your wedding around your love for gaming (as well as for each other!). With this new freedom from traditions and abilty to do what you want, comes lots of awesome wedding suppliers from bespoke rings, cufflinks and other accessories to incredible gamer themed cakes and entertainment.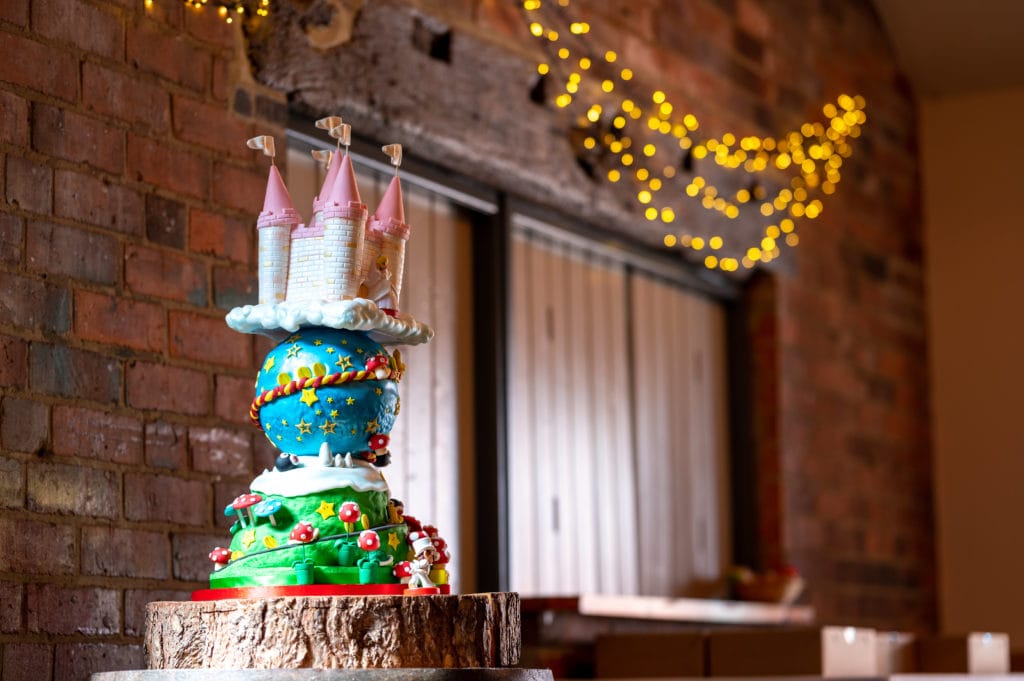 As I said, your wedding is all about you guys, so sit back and think about what elements of your gaming passion you're going to embrace and include. Is it a certain game, gaming world or a mix of all your favourites? Below are some great ways to add a bit of your personality into your gaming wedding.
Nail the Gamer Wedding Invites
If you're planning a gamer wedding or any themed wedding, it's always a great idea to give your guests a clue about what is to come on your wedding day. You could theme it on a particular game, go retro with a game boy themed invite or video game cartridges – get creative – there are loads of great ideas on social media and Pinterest.
Pick out the perfect gaming details
When planning a wedding there are so many little details to consider and each of these is the perfect opportunity to inject a bit of your gamer lifestyle. At Emma and Rocky's wedding which we photographed last year for example, they had specially made shoes with their favourite character on them, wedding rings in Super Mario boxes, a card box made to look like another Super Mario Box and games console cufflinks.
Consider what you're going to wear
When it comes to choosing what you're going to wear, whether you're abadoning the traditional white wedding dress to fully embrace the theme and dress as your favourite games characters, or considering how you can add more subtle nod to your love of gaming, your outfits can do just that.
If you're looking for something subtle, you could consider a hairpiece, wedding rings such as this Legend of Zelda ring or shoes with your favourite game character on like Rocky's Super Mario shoes above.
Perfect the gamer edding decor
Decorations are another awesome way of personalising your wedding; tables names, centrepieces and reception venue decorations. You could consider naming different tables after different games characters, or your favourite games. Either of these enables you to include little characters or images of those games as Emma and Rocky did.
Beyond the tables, you could go big with decorating the room, you could have a giant PlayStation controller neon sign, gaming bunting, or a gaming themed photo booth.
If you're planning a gamer wedding, we'd love to hear about your plans!
Choose a Gamer Wedding Cake
Choosing an alternative wedding cake can make a real statement be something that your guests will really remember. Emma & Rocky went for this incredible three tier masterpiece with each tier representing a different world of gaming. An alternative approach would be to have a more traditional cake design with a cake topper like this 'Level Complete' one or this gaming couple one.
An amazing alternative I came across whilst writing this blog was to buy a really plain white cake and then use projectors to display a computer game on like in this amazing video. This would be a truley memorable addition to any wedding, however it is worth considering the type of cake and icing you chose though as pointing projectors at the wrong type of cake over several hours can lead to a rather melted cake!
Embrace the gaming entertainment
Entertainment is perfect way of embracing your love of gaming. You could go with companies such as Gaming 4 Weddings who provide gaming machines to keep your guests entertained but can also help you rock your first dance with a metal dance mat and speakers to fill the dance floor and turn your first dance into a game!
Why not sprinkle your wedding day with musical references to your favourite computer games themes from walking down the aisle to Zelda to an entrance to the recepttion with Halo theme blaring out of the speakers.
Finally, you've probably been to weddings with lawn games like giant jenga, but have you ever been to a wedding with a gaming twist where instead of giant jenga you've got giant Tetris or your guests can play a game like Kingdom Lawn Games? It would certainly be a way to make your wedding day stand out from the crowd and give it a heavy dose of your passion.
However you choose to embrace your love of gaming, I hope this blog has proven to be an inspiration to you! If you are looking for someone to photograph your gaming themed wedding and have enjoyed the images in this article please do get in touch below – I'd love to hear all about your plans!
Planning a gamer wedding? Sounds like our vibe!