Planning a Winter Wedding & Winter Wedding Photography Tips
Why We Love Winter Weddings
There are so many reasons to love winter weddings and winter wedding photography. Firstly, and I know this can be a big factor for a lot of people, they can be so much cheaper. Whether that means your dream venue is now within your budget, you can invite more of your favourite people than you thought or it just saves you money – it's all good!
As the weather tends to be colder, guests will naturally spend more of the day inside which creates a much more intimate and cosy atmosphere which comes across in the photos.
In terms of winter wedding photography, whilst the days are obviously shorter, the lovely golden light normally reserved for the hour or so around sunrise/ sunset (golden hour) is present throughout much of the day because the sun doesn't rise that high in the sky. Plus, when it's pitch dark from 4:30, you've got plenty of time to get creative with nighttime photos.
One of the biggest concerns people might have with a winter wedding is the weather but, honestly, we've been to a lot of summer weddings where the weather isn't exactly what the couple wanted and realistically, it could tip it down with rain all day in the middle of August. If you're planning a winter wedding, you're going to be more conscious of the risk of this and will have plans in mind for all weather conditions – more on this later!
Winter Wedding Photography Tips
If you're planning a winter wedding, you might also be a little concerned about how the photos will look. Firstly, you don't need to be! So long as you book the right photographer you'll end up with awesome photos! This article is sprinkled with advice and times about how to get the best photographs of your winter wedding. Plus, some tips on choosing the right photographer for your winter wedding.
When & Where To Have Your Winter Wedding Venue
Choosing Your Winter Wedding Venue
As with any wedding, choosing a venue for your winter wedding is going to be top of the to-do list when planning. First things first, make sure to visit in winter. It's no use falling in love with the floral display in August or the beautiful outdoor ceremony spot because neither of them are going to be much use in January! Often venue open days will be in the warmer months when the venue is looking at it's best so try to arrange a viewing in the month of your wedding ideally a similar time to when you ceremony will be so you can imagine what it will be like.
You'll be able to see what the plant life looks like as some venue's outdoor spaces will be perfectly tailored to beautiful flowers throughout the summer but some will be full of lots of dead looking plants over winter. It will also give you a feel for how cold it's likely to be, if you visit in a massive coat & wellies it might be time to reconsider that strapless dress and stilettos!
With a winter wedding, you need to be realistic with your expectations of the weather, it's likely to be cold and potentially wet (or snowy!) so you're going to make sure the venue is set up for people being inside more of the day. Particularly between ceremony and reception, does the only real indoor space you have access to have to be cleared and rearrange leaving you and your guests cramped into a small bar area or even outside in the element? Or do they have multiple rooms you can spread out into? Are there lots of little areas to your venue? This can be particularly nice for winter weddings as it can really add to the cosy and intimate feel.
When To Have Your Winter Wedding?
Once you've decided on a venue, choosing a date is the next thing to consider. Obviously, there are lots of factors to consider such as mid-week vs the weekend, but there are specific factors to consider with a winter wedding. Firstly, do you want to do it early winter when there is likely to still be some autumnal colours around?
Alternatively, there's the run-up to Christmas, when venues will often be decorated for Christmas which could save you on decor (although it's worth checking whether that's the case first!)
Finally, a January/ February wedding gives you, and your guests, something exciting to look forward to – the January blues can be tough!
Top tip: If you schedule your wedding for a midweek day between Christmas & New Year's Eve, you'll likely to get the midweek discount without you or your guests having to take time off as they're likely to be off anyway.
Choosing Your Winter Wedding Photographer
If you're planning a winter wedding, you're going to want to book photographers who absolutely love winter weddings, have the confidence & ability to photograph in low light and different weather conditions and also are up for a laugh & will get stuck in on the dancefloor! Winter wedding photography is somewhat of a different beast to summer wedding photography so it's well worth chatting with a photographer first to check they have the necessary skills and experience to nail you wedding photos.
We find chatting with a couple is also super important in the process of getting to know a couple and checking you're a good fit for each other. You'll spend a lot of the day with us so you're going to want to check first that we get along, but also that we're not boring (we're not!), going to boss you about (we won't!) or generally be a pain in the bum on your wedding day (absolutely not our vibe!).
A lot of times at weddings guests will ask how we know the couple and it's our favourite question to be asked because almost always the answer is "Until they enquired with us, we didn't!" but it suggests that we clearly get along so well with them that it seems like we're long term friends and, to be honest, by the end of a wedding that's how it often feels & we quite often end up friends with our past couples on Facebook & keep in touch.
"Dave & Amy arrived, made sure we were feeling ready and okay for the day. From then they worked fabulously, fitting into the wedding & getting some bloody awesome photos!! We were so relaxed throughout the day & it felt so good to just give them full trust to capture our special day for us. Every time I had a thought of 'ooo I should ask Dave to grab a photo' he was already there snapping away!
You guys were absolutely fabulous & it was a pleasure to meet you & have 2 extra buddies there on the day."
Shannon & Jamie, 2022
Whilst you can still book our full-day package, we do a Winter Wedding Photography Price (November to March) which is more flexible at £200 an hour with a minimum of two hours.
If that's something you're interested in let us know when you check our availability!
Winter Wedding Logistics
Group Photos Indoors
Winter wedding photography definitely has it's own set of challenges and group photos certainly are one of them. Ideally, we like to do them outdoors in natural light however, with shorter days and a higher risk of rain, this isn't always possible. When choosing a venue, it's worth considering whether there is a suitable location, whether it be a pagoda or other outdoor shelter spot or an open indoor area, for group shots. This is another key consideration when it comes to booking a photographer – are they flexible enough and confident to do photos at a different time, possibly indoors or after dark (which will put their flash skills to the test!)
If you're keen on a whole group photo with everyone in, it's worth considering whether there is a large indoor space for that. Often the best spots for this are where the photographer can get up high, whether that's looking down from a staircase or a mezzanine to an open area.
What to wear for a winter wedding?
Footwear
Often couples splash out on some snazzy new footwear for a wedding, and why not? But, as it's likely that the ground will be softer and paths may be muddier, would you be happy wearing them outdoors during your winter wedding? Do you need to consider an alternative pair of shoes or even wedding wellies?
Clothes
It goes without saying really, but a winter wedding is likely to be colder so you need to factor that in when choosing your outfits. Please don't be that couple who spends their day shivering because they wanted to wear that dream outfit which would be perfect for an August wedding.
Thankfully, there are a whole plethora of winter wedding options from jackets, boleros, shrugs and shrawls. Ideally you want something you can take off to allow you to let loose on the dancefloor later on but make sure you're ready for the elements in the daytime.
The Timeline
Planning a timeline can be tough to know where to start, which is why we've written a whole blog about planning a wedding timeline.
There are some winter wedding specific things we would suggest though. Firstly, consider the availability of natural light. If you're planning a winter wedding at 3pm and want confetti, group photos and couple shots afterwards you need to accept that they will all be in near pitch darkness.
Whilst confetti photos can be done at night, it's much trickier and might not produce the type of confetti shot you're hoping for. An alternative to confetti in winter is to use sparklers which can be a really fun option to bring that same energy and excitement as a confetti shot but with some extra light too.
Large group shots at night can be really tricky (but not impossible!) to get a large group all well lit.
Travel Time For Your Winter Wedding
When planning a winter wedding, it's really important to allow yourself some flexibility around travelling. Firstly, is it possible to have everything take place in the same venue? I find this is the least stressful option with a wedding at any time of year (you don't want your granny to get lost between the ceremony and reception!) but is even more important in the winter. If it is a wet or cold day, it really is best to be able to be able to arrive at a venue and stay there for the rest of the wedding. You don't want people to have to drive any more than necessary in wintery conditions.
It's also worth ensuring you have a really solid plan if it was to turn out to be a white wedding – can you stay nearby the night before? I'd also recommend discussing this with your suppliers too. With winter weddings we always make sure to tell our couples that if it is looking like snow and we have to travel to get there we will book a hotel the night before (at our own expense) so we can be sure to be close.
Looking For A Photographer For Your Winter Wedding?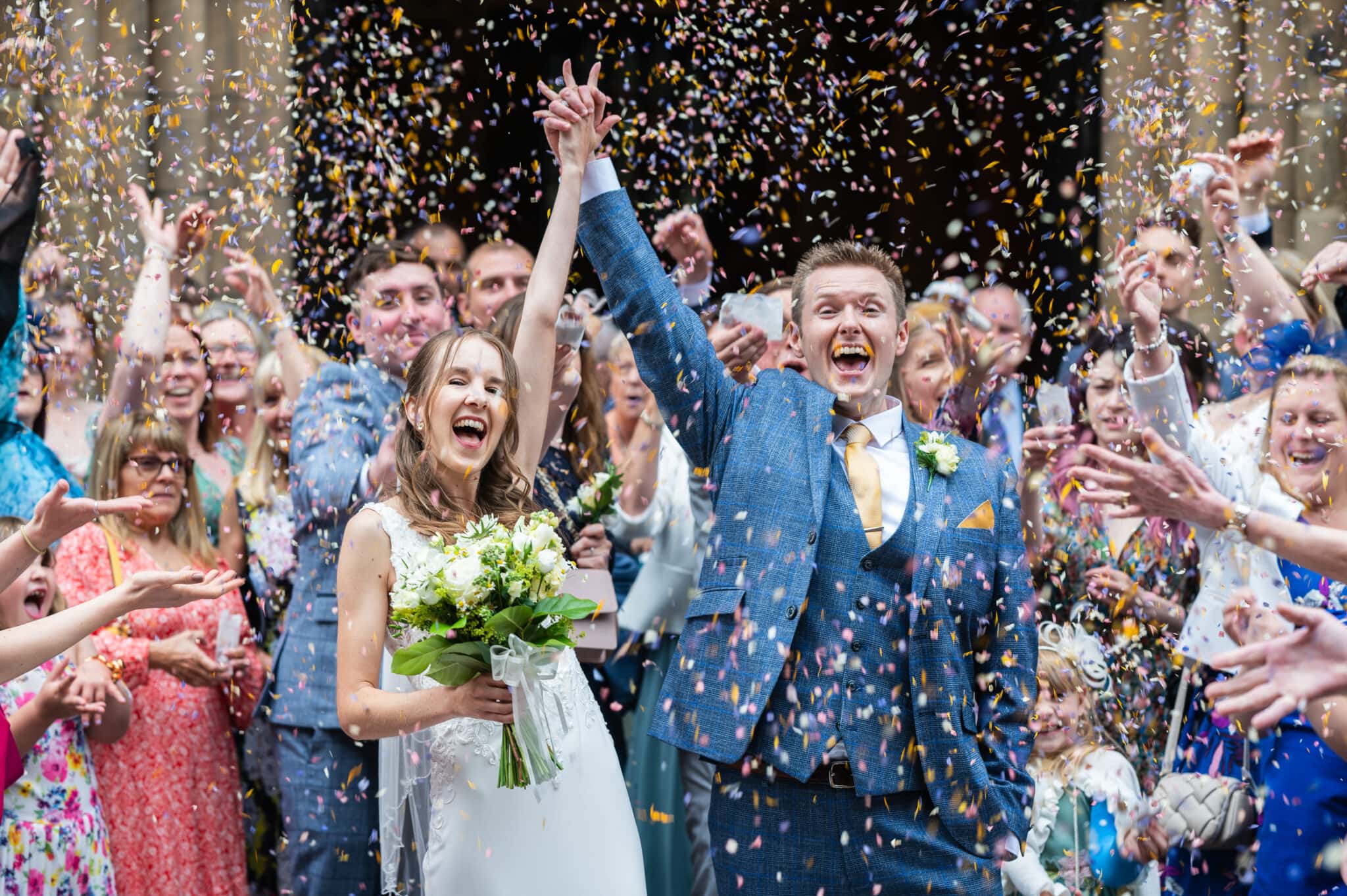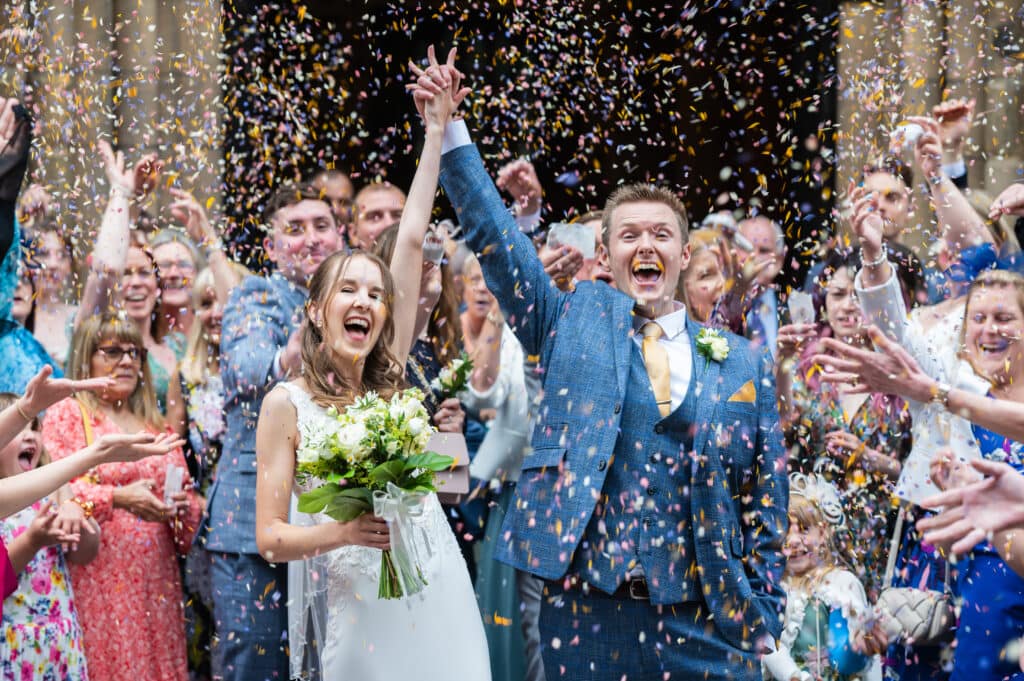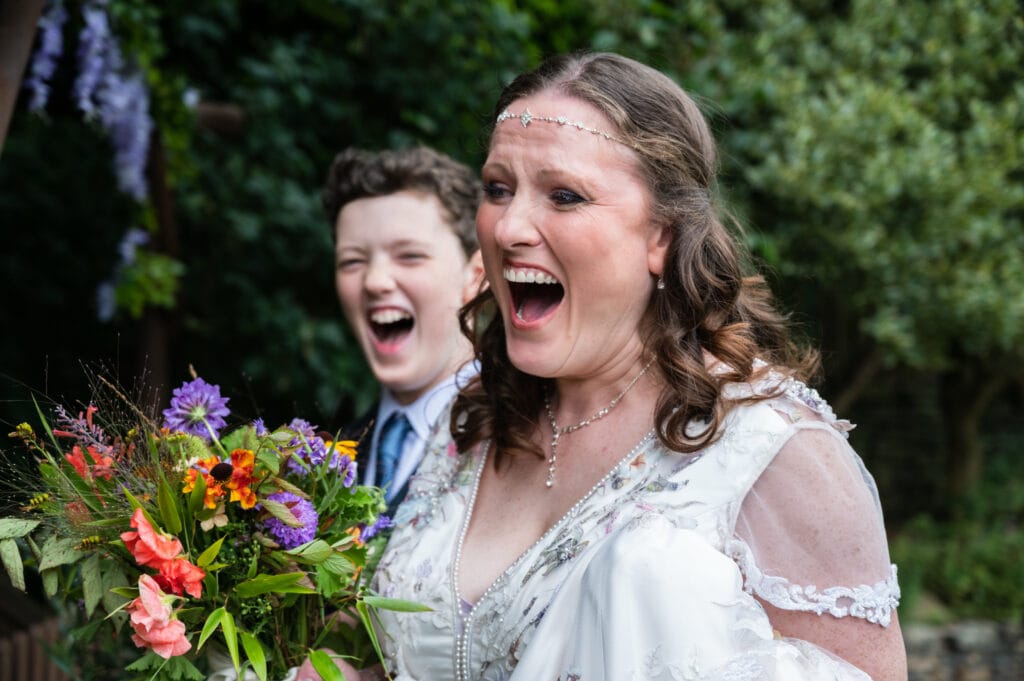 Looking For A Photographer
For Your Winter Wedding?