10 questions to ask your wedding photographer before you book them
Updated 6th March 2023
So, you've found a wedding photographer you love – awesome! Their style is perfect, have looked through lots of their work and they're available on your wedding day. Great! But how can you check they are the one for you? Here are 10 essential questions to ask wedding photographers before you book them (we've given our answers in a box underneath each question).
The first thing to remember is any photographer should make you feel comfortable and at ease – no question is silly. They'll probably answer most of these questions anyway but this list just might come in handy when they say 'Do you have any questions for me?' and you draw a blank (we've all been there!) If they've covered it all – great! But if not these will help.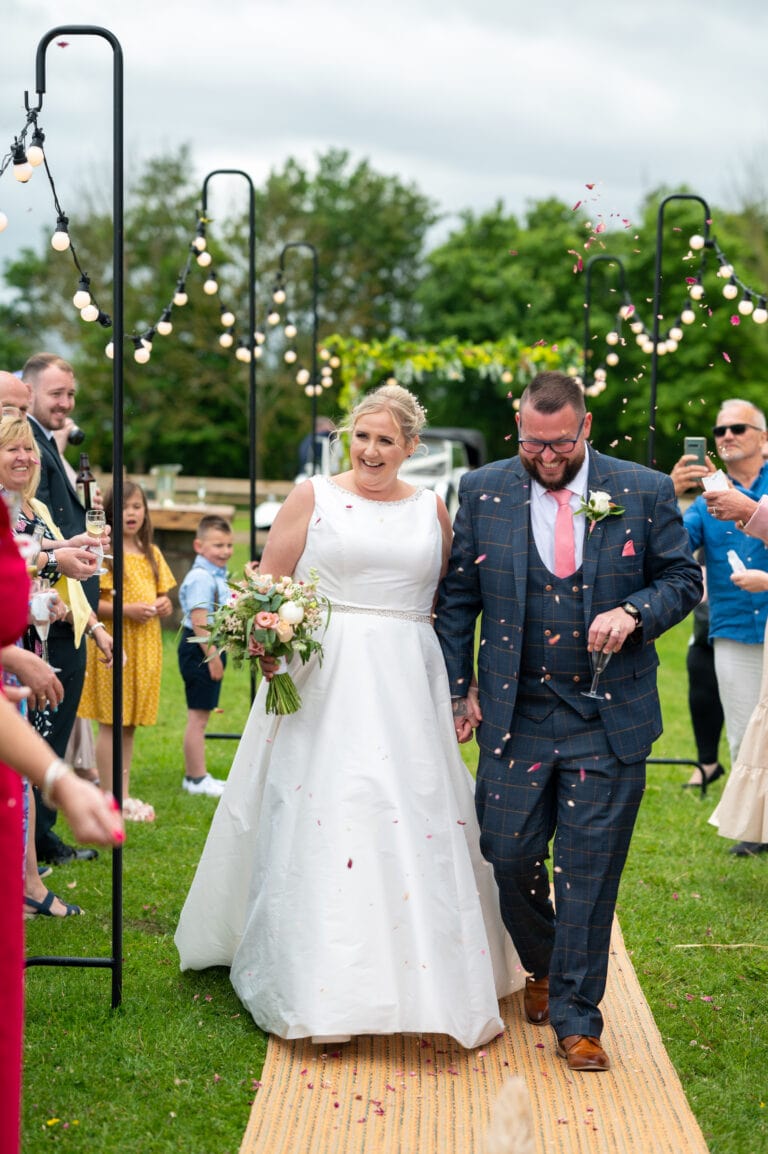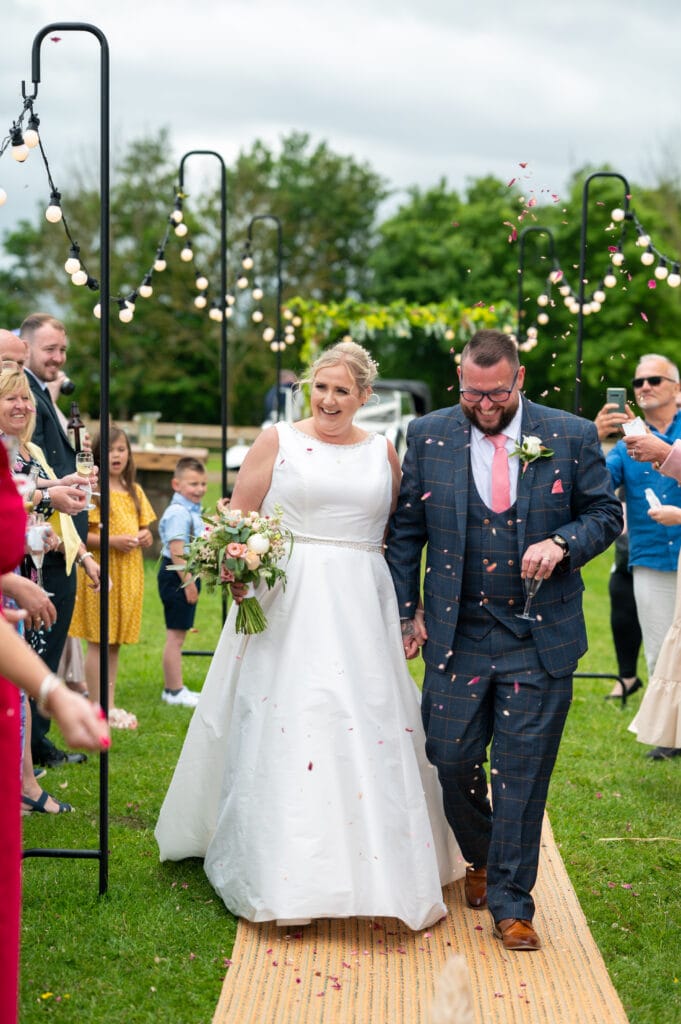 How long after the wedding should it take till I see my photos?
In the current age of social media and instant access to images, this has become one of the more commonly asked questions, you'll no doubt be excited and want access to your images immediately. It's worth bearing in mind however, that editing and perfecting images can take some time, so be patient with your photographer although they should be able to give you an accurate estimate of the length of time it usually takes them.
You'll be surprised at how much the answer to this question varies. Some will say 2-4 weeks, most will say around 4 – 8 weeks, some will even say 8-10 weeks or more! We've heard some real horror stories of photographers taking months to get images back to couples so make sure you get an idea of how long the images will take.
We always give a little sneak peek within a day or two and then have the finished photographs done within 6-8 weeks. They'll be delivered in a gallery like the one below which can then be accessed by your friends and family with exactly the same level of access as you – please not that this gallery has been set to public so you can view it, your gallery will be password protected so only those who you share a link with can access it.
How will I receive my images and how can I use them?
This is not a question photographers always get asked but it is pretty important. Most photographers will give you digital copies of your images and allow you to print or share them on social media etc. Usually, they are shared on a USB or an online gallery, some will also send you versions that are perfect for social media or displaying on the web. If you want your images printed in an album or framed then it's best to check with the photographer whether they have a printing service and what the cost is as the quality will be a whole lot better than the high street brands.
Whilst the photographer usually keeps the copyright to their images, and will often use the images on social media and their website, many will allow you printing rights so you can use your own printing service to purchase your own prints, wall art or albums. Some photographers insist you use watermarked images when sharing on social media.
We send our wedding photographs to you on a beautiful online gallery – we provide you with full printing rights and allow you to share them, without watermarks, on social media etc (although we'd love a shout-out when you post them as your recommendation helps our business hugely!). We're also big believers that stories belong in books. Regardless of whether it's your favourite novel or your wedding photos, stories belong in books. This is one of many reasons why I'm a passionate believer in the power of the wedding album – check out more below.
What is included in each package?
Pricing varies a great deal across different photographers, some will snap your pictures and send them as digitals on a DVD or USB with little or no editing whereas, at the other end of the spectrum, some will work hard to perfect your images, create a wedding album or frame your prints for you. Ensure you know what you want and what a photographer is offering you, this combined with deciding on the number of hours you need will usually guide you to your desired package.
We like to keep things pretty simple so keep our packaging and prices online (check them out below). We have a standard price which covers us for the day so we won't be grabbing our coats once the first dance has finished or clock-watching waiting until the moment we get to go home (although this is more because we absolutely love photographing weddings!
We also believe that photos are made to be printed so we offer a whole host of extras that you can add on to suit what you're looking for. Framed images are perfect for those big stand-out moments like a confetti shot full of colour and joy. Whereas wedding albums are great for telling the story of the day including all the fun little in-between moments and things you might not even have known happened and they're also the easiest most convenient way to store and share your wedding story over the years and pass on to the next generation so it can become a family heirloom.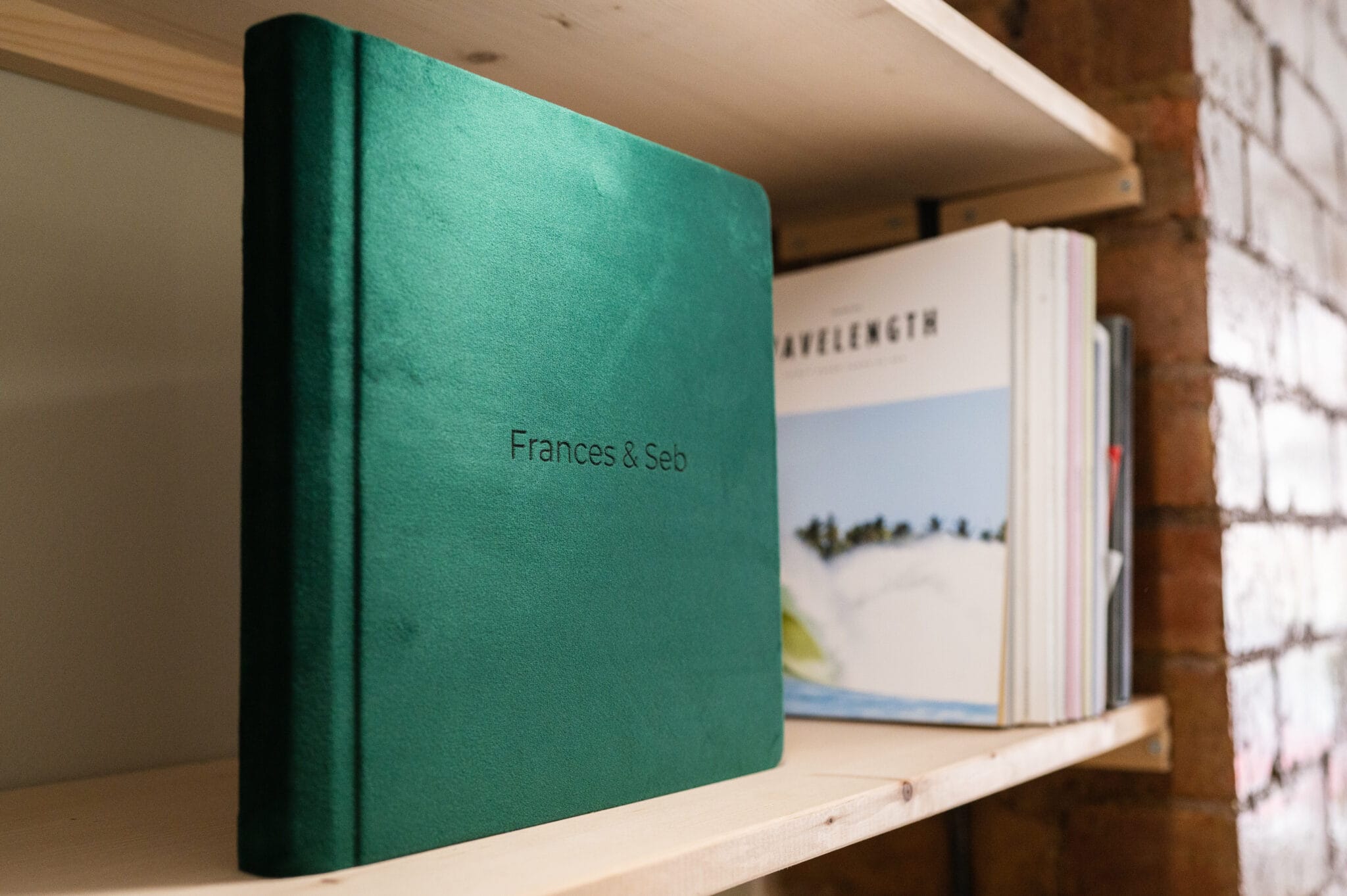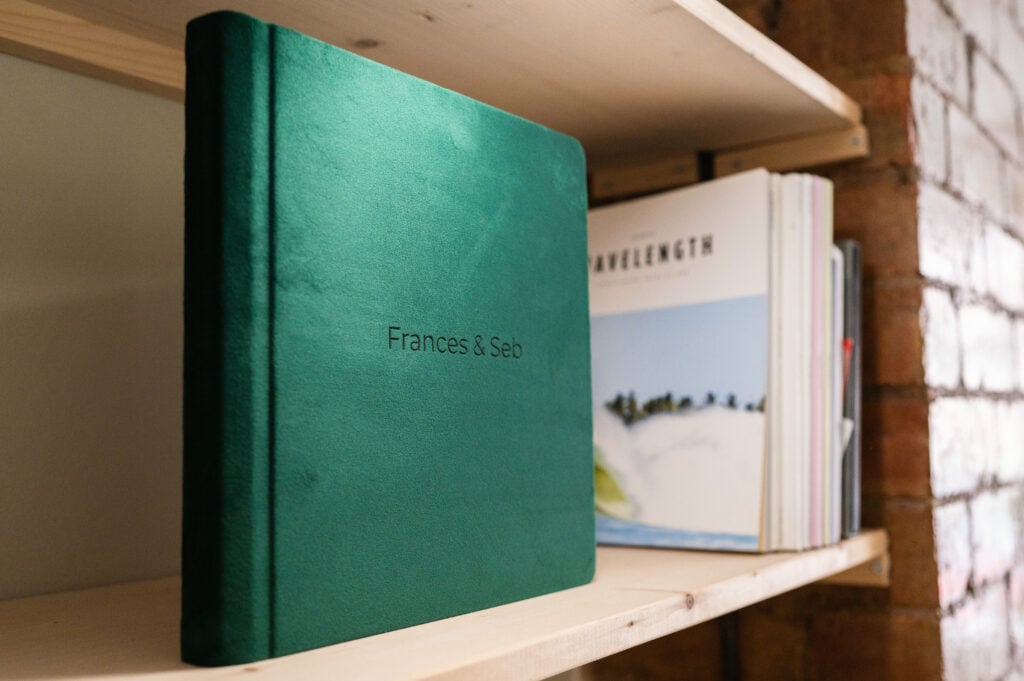 Are there are a certain number of hours included in each package?
Photographers will often have a set number of hours in each package, so make sure you think of all the key things you want captured. Do you want photos of the bride and/or groom getting ready? Do you want them to just stick around for the first dance? Do you want them to capture the fun of the party in the evening? Plan out your day, including timings and ensure you're photographer will be there to cover everything you want. Also, consider whether you'd like a photographer who doesn't have a set number of hours and will tailor their package to your wedding so you don't have to worry about shaping your wedding around your photographer
We like to keep things really simple and easy for our couples so we don't have a set number of hours of coverage – after all we only do one wedding per day so are happy to work the timings around your day. We'll typically arrive a couple of hours before the ceremony start to photograph getting ready and photograph through to the beginning of the first dance (usually half and hour to and hour after the first dance). We find this approach allows you to plan your wedding how you'd like without having to work around us – after all it's your wedding and not some king of wedding photoshoot! Check out our pricing below to find out more.
Have you ever shot at my venue?
This is a question which is so often on blogs about things to ask a photographer but honestly, for us, it's not a big concern. We love shooting at new venues, and exploring new places and as our focus is photographing people and moments it actually doesn't really matter whether we've shot at your venue or not.
When shooting a new venue, we'll go for a little wander around and scout out the best places for couple or group shots.
If you've got your venue booked, then we'd love to hear about it and your plans. Hit the link below to tell us more.
Can I request certain photos to be taken?
Weddings are a rare occasion where large groups of friends and family are together so it's more than likely you will be interested in having a selection of group shots taken. If that's the case, make sure your photographer knows about this beforehand and is willing to take them. Some photographers don't like doing group shots and prefer to just shoot the days as it unfolds with no posed shots at all.
If they do group shots you'll want to make sure they have a list and know when you would like them to be taken (allow more time than you think to gather everyone – gathering slightly drunk, overly excited relaxed people can be a little like herding cats!). It's also really helpful for the photographer to have someone who knows most people, has a fairly loud voice and can boss people around! A best man or bridesmaid can often work well for this job.
Whilst we prefer a more natural, candid style of photography and love capturing real moments and emotions from a wedding most of our couples want a handful of group shots (they're great for mum's/nan's mantlepiece aren't they!?) and we like to make them a pretty chilled-out fun experience. We usually suggest limiting them to 5/6 because otherwise everyone will end up hating it (we've done weddings with 15 before and the couple were fed up after about 6/7 let alone the rest of the guests who wanted to go and get on with the party!
If you want a documentary/ candid photographer (like us!), the one thing I'd absolutely advice against would be to send them a long list of photos you want or a Pinterest board full of photos you'd like at your wedding. If you've invested in an awesome photographer, then you can trust them to do their thing and snap away awesome photos. By all means check in with them before the wedding and check they know what's going to happen at different points throughout the day but then just relax and let them do their thing!
What happens if you are ill, or there is an emergency?
Find out their backup plan. They must have a backup plan. Experienced, professional photographers will have a backup plan and perhaps even a backup to their backup plan! They may have a list of trusted photographers they can call upon. If they don't feel you with confidence here you must remember this is one day and one chance to capture, so they should have a plan B.
I can't think of anything worse than falling ill/ having and accident etc and not having a back up plan, so we've developed a great network of photographer friends who we would call on as we know they're awesome. If all of them were unavailable we are part of several even wider networks which we don't know so well but absolutely 100% would be able to find a photographer in to help out.
We have also been on the other side and called upon the day before a wedding and we have to say it went absolutely fine! So even if your photographer was to become ill or unable to make it so long as they have a backup in place it's absolutely not going to ruin your day.
Whilst this has never happened to us, and we hope it never will, we did have a close call last autumn. On a double wedding weekend I cut my foot pretty badly on the Friday evening after the first wedding and then wasn't able to drive the following day but thankfully, as we're a husband and wife team, Amy was able to step up at the last minute and come along to do all the driving and be on standby as a second photographer. I made it through the day – probably sitting down more than I normally would and my foot wasn't in the best shape at the end of the day (!) and the couple absolutely loved their photos!
What information do you need from me before the wedding day?
The photographer will want a lot of information about what is happening on your day from the locations of ceremony, reception, and party as well as timings, where you are getting ready what time you will leave for the ceremony, what time you are leaving the ceremony, what time the cake is to be cut. All of this information will ensure your photographer can capture all the key moments of your big day and snap the images that will tell the story of your day as it happened.
We find getting to know couples and keeping in touch throughout the weeks and months before their wedding is the absolute best way of getting great, natural photos on the day. This will start with a pre-booking chat either via video chat or in person if you're nearby, and then after booking we'll appear in your emails a few times in the lead-up to your wedding with advice and other info.
Then, a few weeks before your wedding, we'll drop you a message with a questionnaire to fill out which will include the main timings and locations, plus things like who are your suppliers (which is great for us to share photos with and network with other great wedding suppliers) and checking your contact details. Around this time we'll also arrange a time for one more chat before you wedding where we'll go through all this info and your plans for your wedding which will allow us to give any last tips and also firm up anything with the wedding day timeline that we might need to discuss.
How much of a deposit do you require and when is it due?
Managing finances before the wedding can be tough, so it's really important to know when you've got to pay for everything. Often photographers will require a deposit (and the signing of a contract) to secure them for your wedding day. Beyond that many will offer payment plans to break down the large cost down into more manageable chunks.
We realise couples have to make a lot of payments to different suppliers on their wedding day so we collect a deposit of 25% of the total invoice to secure the date, we then split the remaining balance into two payments, 50% of the total due two months before and the final payment of 25% of the total invoice due two weeks before your wedding day. We use an online system which allows you to access the dates of any payments but also sends out a friendly email reminder when a payment is due.
How would you describe your photography style?
You're going to spend a large part of your wedding day with this person. You've got to consider whether you want a photographer who is going to orchestrate your wedding day and create moments such as stunning posed portrait photographs and groups shots, or are you in the market for a photographer who will fit in with the crowd, be relaxed and capture natural moments of real emotions throughout the day.
We're easy-going, documentary wedding photographers who will fit into the background of your wedding day as if we were another guest, photographing the real moments of your big day – the laughs the tears and everything in between!
If that sounds like what you're after – drop us a message below to get in touch!