Alternative Wedding Planning Ideas And Inspiration
One of the things I love about the wedding industry is that so many couples are realising or have realised that the wedding traditions of days gone by are not for everyone. If you don't want to do something don't do it. Hopefully, as you're reading this then that means you're ready to ditch the boring traditions and get planning an awesome alternative wedding. We believe unconventional weddings are the future and if you're planning something more on the alternative side, we'd love to hear more!
What is an alternative wedding?
I think this is a pretty subjective one, for us, an alternative wedding is a wedding that doesn't follow all those standard wedding traditions and/or the same kind of formula a lot of weddings often follows. They have something a little quirky or unusual and, ultimately, an alternative wedding is a wedding which represents you and your partner, embracing your inner weird and your passions in life. It's quite a subjective thing, and as you'll see from reading the rest of this blog there are absolutely tonnes of ways you can make your wedding stand out from the norm and you can either pick a choose a few areas to focus on or go wild and totally theme your wedding on one thing – either way, that's awesome!
Find an alternative wedding venue
This is usually the first step in planning a wedding and an alternative wedding is no different here. Yes, of course, you can book a traditional venue and still have an alternative wedding but choosing an alternative venue can really set your wedding apart.
This could be anything from a tipi wedding to a back garden wedding, a cave to an engine room, or from a theatre to a woodland, there are so many options out there! Of course, your options will be a little different depending on where in the country you're planning to get married but we've put together a blog about our favourite Nottingham wedding venues which you can check out here.
Consider an elopement
Okay, so if none of the other options on this page quite does it for you then why not consider eloping? There are so many lovely intimate wedding venues around the country, (you don't have to run off to Gretna Green anymore!), where you and your nearest and dearest (or even just the two of you) can disappear and have a lovely intimate wedding. We photographed an elopement at the lovely Love Shack in Cheshire with just the couple, their two adorable kids and their mums and it was such a chilled-out lovely day.
There are little venues like this dotted around the country that love holding elopements and micro weddings and over the last couple of years it's become much more popular with some couples choosing to hold a big party to celebrate with their wider friends and family afterwards whilst others don't – as with everything to do with your wedding it's totally up to you!
Alternative Wedding Attire
Wedding outfits can make an enormous difference to how alternative your wedding can look. Whether you go for a bright colour, a Hawaiian shirt, a black dress, a suit or something like Leila did in this picture which fits perfectly in between the classic white dress & a colourful number with this delicate floral embroidery.
Don't wear a white dress
If you want your wedding to be a little different and to stand out in people's minds this is a sure-fire way of doing it. Whilst alternative coloured dresses are becoming more common these days, white dresses remain the most common colour for a bride. So, go colourful, go black (especially if you're planning a 'Till Death Do Us Part' wedding) or even go ombre. As with everything to do with your wedding, what you wear is totally up to you!
Don't wear a dress at all
Don't read this wrong, please wear something unless you want to give Granny the shock of her life or are planning a naturalist wedding in which case, presumably, it won't take your guests by surprise! There are all sorts of alternatives to a dress these days, from wearing shorts and t-shirt, a suit or jumpsuit all the way to wearing a cape (yeah, that's something you could do!), dressing as your favourite film star/ character in a game or cosplay wedding outfits.
Alternative wedding suits
We've talked a lot about dresses but you can go alternative with a suit for a bride or groom too. There are lots of ways of making a suit stand out; you could think about different colours (like with a dress, go colourful, go black or even go ombre!); different materials can make a huge difference too – velvet, in particular, can really stand out; or you could go super casual. One thing to consider as with any outfit is how comfy it will feel on the day, considering what the weather could be like and that you're going to be in it all day and moving around a lot so give that some thought.
How To Plan An Alternative Wedding Ceremony?
Personalised ceremony with a celebrant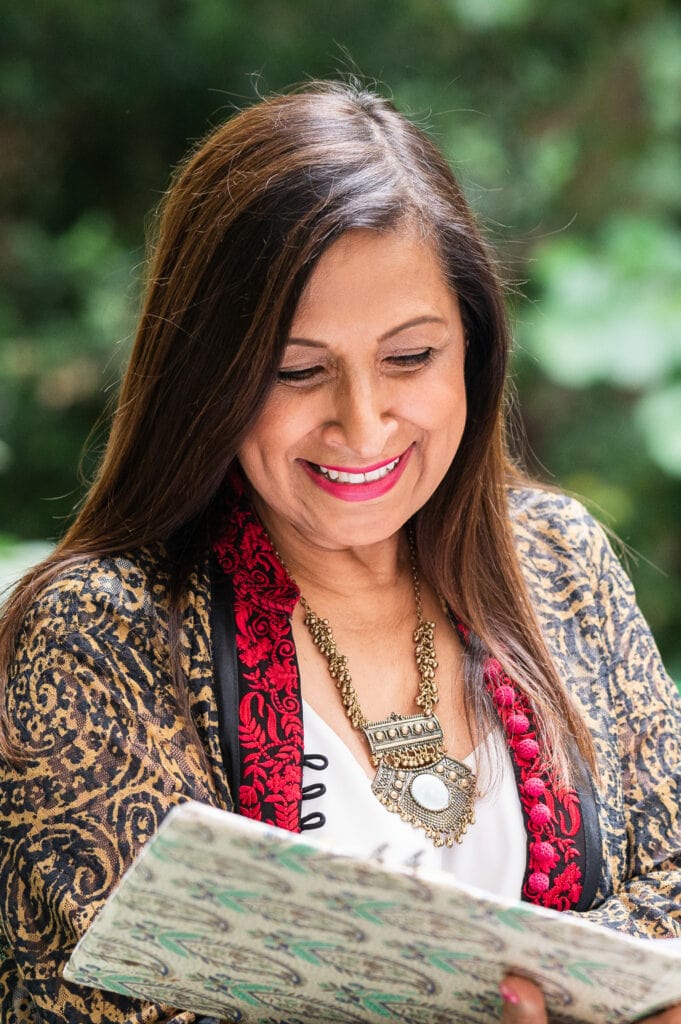 If I could give just one bit of advice about making a ceremony stand out to your guests, it would be to have a celebrant conduct it. They will make the ceremony an exciting/ fun/ really touching/ slightly silly, depending on your vibe and what you're after, part of your day rather than the boring bit that your guests just need to get through before they can party.
We first had the pleasure of witnessing a celebrant wedding way back in 2014 at our best friends' wedding which was the first wedding we ever photographed and it blew our minds about what a wedding ceremony could be.
Choose the right celebrant and your ceremony will be perfectly adapted to you and your partner, allowing you to do all sorts of fun things and retelling your story as a couple.
We enjoyed that ceremony so much that when Amy and I got married the following year we hired a celebrant and in all the many, many ceremonies we've been to since celebrant ceremonies are by far and away the most enjoyable for everyone involved. We've seen sand ceremonies, people jumping over the broom (an ancient pagan tradition), handfasting ceremonies (we had one at ours!), the guests warming the rings, and even a bottle of bubbly being hammered into a crate along with lovely messages from the guests for the couple to open on their wedding anniversary the following year. All of these incredible, fun things alongside genuine, touching stories from the couples' life and dreams of a future together – what's not to love?
* It is worth noting that, at the time of writing this blog, a celebrant wedding is not currently a legal wedding although there is a big government reform review going on at the moment so hopefully this will change in the not-too-distant future. At present, you do have to have a church wedding or a registrar wedding for it to be legally recognised but a great way around that is to sneak off to the registry office and get the legal bit done on another day or the morning of your actual wedding.
But I think of it like registering a birth, you don't celebrate the date you registered a child's birth you register the date they were born – it's exactly the same with a wedding, you don't have to celebrate the day you signed a bit of legal paper you celebrate the day you declared your love for each other in front of your friends and family.
Planning a celebrant ceremony? Want to chat with a photographer who gets it?
Alternative wedding ideas & inspiration
Go big & go bold
You can take this one in a number of ways. You could go for bright, bold colours like at the weddings below or you could totally do the opposite and have a gothic, black wedding or a wedding themed on something in particular.
Consider your theme
If you're planning an alternative wedding, it's worth considering theming it around something that's special to you and your partner. This is where you need to use your imagination a little bit and think about how you could include your passions in your celebration.
It could be that you have your wedding in a relatively conventional venue but sprinkle it with all kinds of nods to your love of computer games. Emma & Rocky had a gaming-themed wedding with this stunning cake and those Mario Cart shoes, but they also had centre pieces all named after different games, a Super Mario ring box, games consoles for the evening entertainment and PlayStation controller cufflinks.
Alternatively, you could go Lord of the Rings (LoTR) themed like Shannon & Jamie and have LoTR music playing throughout the reception, axe throwing & archery, a map of Middle Earth as your table plan and welcome to the wedding sign, centrepieces and a whole host of other subtle nods to their love of all things LoTR.
Other theme ideas
We've got our first Till Death Do Us Part wedding next year which sounds like it's going to be pretty incredible! Here's a few of a limitless list of other options to consider:
Star Wars Themed
Festival Themed
Cats/ dogs/ horses/ chickens (we've got chickens and are more than aware that people can get as obsessed with them as any other animal!)
A particular TV/ film or genre themed
Travel themed
Zombie-themed (!)
Superhero themed
Carnival themed
Robin Hood-themed (we live in Nottingham – I couldn't not mention it could I?!)
Alternative Bouquet/ Florist
Alternative bouquets weren't something Amy and I considered when we got married (who am I kidding?! Amy did 99.9% of the organising) but there are so many options out there. Since we've moved into the wedding industry we've worked with a whole range of florists including some awesome alternative florists like CRzYBest, who is an incredible silversmith and makes a whole range of jewellery and stunning bouquets (she was also on our first styled shoot way back in 2018) among many others.
I'm not sure Fran over at Limewood Flowers would particularly say she was an alternative florist but really she is as she's an amazing eco-friendly florist. Before chatting with her, I was incredibly naive about the environmental impact of flowers, the amount of transport, the packaging and the foam blocks used to hold them together are just some of the big problems.
Alternative Wedding Rings
Alternative wedding rings can be quite a subtle element of your wedding but it's also an element that will live on for years and years to come so worth putting the thought into getting it right! There are so many things to consider with alternative wedding rings that we actually wrote an entire blog devoted to it, we chatted to some other awesome suppliers and really went into quite a lot of detail so go and check it out on the link below.
Want to know more about alternative wedding rings?
Get an alternative wedding guestbook
Little touches like a guestbook are a fun way to stand out and be a little different. It's an awesome way of tying in a theme, something you're passionate about or your names but is also something which will live on way beyond your ceremony. Below are a few ideas, we've got Katie & Ian's signed puzzle, Shannon & Jamie's Lord of the Rings inspired guests book, Alice & Kieron's fingerprint guest book and then Laura & Ashley, aka the Coxden's (which is a combination of their maiden names), signed 'C'.
At our wedding, we board a battered old surfboard off eBay, filled in some of the holes so it looked the right shape and then painted it with chalkboard paint. It was then ready for all our guests to sign at our wedding and then we had it laminated (essentially sealed) at a surf shop on our next visit to the coast. It now hangs proudly in our hallway and we often stop and read the comments on there and remember the day.
Involve the pooches (or other pets!)
Okay, this isn't THAT alternative but I couldn't write a blog about planning a wedding and not encourage including your pets – they just bring that little extra something special to the day!
You could include them in all sorts of ways – it could be that they bring you the rings down the aisle (depending on how obedient they are!) 'sign' the marriage certificate, like Spud is preparing for in the celebrant ceremony below, or even just having them around on the day. Your guests will love it and more importantly so will your pets!
* It's probably worth qualifying this by saying it depends a little on your pet and venue, if you've got chickens like us or a dog that doesn't like big crowds it might be a little harder to include them. If you want to include them but it's not practical to have them there you could have them appear in some other form on your wedding day like Frances and Seb's guinea pigs on top of the cake! Obviously, make sure to check with your venue their policy on pets as well as there could be restrictions or even out right bans on animals on the site.
Awesome, alternative wedding photographers
If you're planning an alternative wedding, you're going to want to book a photographer who upon hearing a couple is embracing their inner weird or doing something outside of the box and not only gets it but absolutely loves it!
We find chatting with a couple is super important in the process of getting to know a couple and checking you're a good fit for each other. You'll spend a lot of the day with your photographer so you're going to want to check firstly that you all get along, but also that they're not a boring person, going to boss you about or generally be a pain in the bum on your wedding day.
A lot of times at weddings guests will ask how we know the couple and it's our favourite question to be asked because almost always the answer is "Until they enquired with us, we didn't!" but it suggests that we clearly get along so well with them that it seems like we're long term friends and to be honest by the end of a wedding that's how it often feels – we're friends with loads of our past couples on Facebook for example.
"Dave & Amy arrived, made sure we were feeling ready and okay for the day. From then they worked fabulously, fitting into the wedding & getting some bloody awesome photos!! We were so relaxed throughout the day & it felt so good to just give them full trust to capture our special day for us. Every time I had a thought of 'ooo I should ask Dave to grab a photo' he was already there snapping away!
You guys were absolutely fabulous & it was a pleasure to meet you & have 2 extra buddies there on the day."
Shannon & Jamie, 2022
Want to know more about alternative wedding rings?
Alternative wedding entertainment
Think outside the box when it comes to wedding entertainment
Before we were wedding photographers, our first thought when it comes to wedding entertainment might be a DJ for the evening or maybe someone playing guitar and singing during the daytime. But there are so many more options than just these.
You could have people dressed in suits bursting out of the shadows of a castle and having a mock battle, computer games consoles for the gaming-obsessed couples, secret singing waiters who suddenly appear and start singing, 9-hole mini golf to keep your guests entertained, aerial performers, circus acts, Storm Troopers appearing at the reception, a mini festival and the list could go on and on. If you have any more ideas we'd love to add them to our list!
Bands make for awesome parties
Slightly more conventional perhaps, depending on the type of music they play, but bands are an awesome way of getting the party started at your wedding – for more tips on how to keep the dancefloor pumping check out our other blog about having a super fun dancefloor.
Arrive and/ or leave in style
Enter, or leave with a bang! You could do this in so many ways. It could be you've got Scottish heritage so you arrive to the skirl of bagpipes (that's apparently the name for the sound they make!), or you own a Harley Davidson or a VW campervan so you rock up in that or it could be you have some Mexican heritage so have a full mariachi band play you off into the sunset. Really there are so many options and ways of embracing your inner weird for this one, we'd love to see where your mind takes you!
* Be conscious of the level of alcohol you might have had by different parts of the day though – don't plan to drive off in your VW campervan later in the day after you've had a few drinks for example and be careful with things like fireworks/ sparklers later in the evening when people have too much booze in them to be sensible!
Don't hold back – embrace your inner weird!
I think this is the real secret to planning an alternative wedding, think about what makes you and your partner awesome, what makes you unique, what you both love or really enjoy and fully embrace it! As you can see from this blog, you can embrace alternative touches all throughout your day from your clothing and decor choice through the ceremony and into the entertainment and the party it can all be made 1000 times better and more fun for you and your guests by embracing your inner weird.
So you love lego – get the lego cake. If you love Star Wars – hire some stormtroopers to hand out drinks. Love the circus – get a big top instead of a marquee and circus performers. Love LoTR – go wild with axe throwing (but not too wild – stay safe out there kids!) and LoTR music. Have an obsession with Mexican wrestling – walk down the aisle in a custom made Luchador Mask!
The most important thing to remember about planning and alternative wedding is that it's your alternative wedding, not anybody else's so embrace your quirks, your unconventional love of something and your inner weird and bring it all out into your wedding.
If after reading this, you enjoyed the photos and our vibe, drop us a message on the link below – we'd love to learn about your inner weird and photograph you letting it all out!