The trials and tribulations of being a wedding photographer…what can go wrong..!
The, as yet, untold story of Charlotte and David's wedding day…
So, it's been a few months since Charlotte and Dave's wedding and so I've had a chance to recover! It was a wonderful wedding, but quite an eventful one as a photographer. Here is the untold, behind the scenes story!
Note: before I start, don't get me wrong, the wedding itself was beautiful and none of what I'm talking about here affected the couple, guests or the photos (other than providing a fair amount of amusement – more on that shortly!)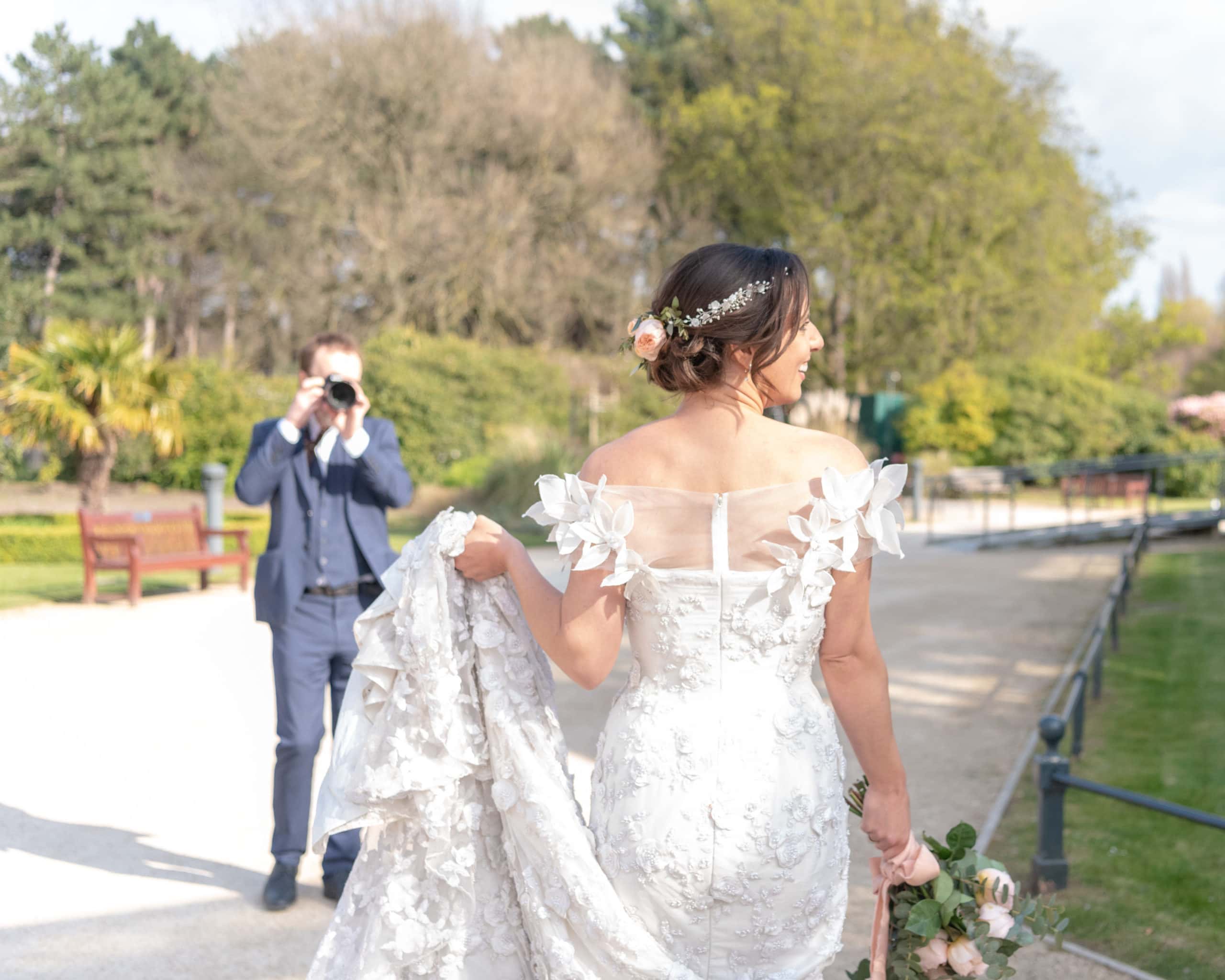 Dave and Charlotte were married in the gorgeous All Hallows Church in Allerton and had a reception at the stunning Palm House at Sefton Park and you can find read their full lovely story of how the met, got engaged and were married here.
This blog isn't about that though, this is about the behind the scenes moments which the photos don't tell. This is about the making of those photos. This is about me embracing an embarrassing moment!
We stayed in a stunning AirBnB just around the corner from the Palm House at Sefton Park, and weren't due to start photographing until the groom and guests started arriving at the church so had some breakfast and a leisurely morning, it was a beautiful spring day and the flowers were blooming and trees blossoming outside the window – all going well so far…
Upon arriving at the church, things started to get a little more eventful. I got out to check my parking, then checked my phone and put it in the back pocket of my suit trousers. I decided I needed to move the car, so hopped back into the car and heard an almighty tearing sound.
** Now bear in mind, this is BEFORE the service has even started, I know I don't have any spare trousers or the time or means to repair them and we've got a full day of photographing ahead of us. **
Upon closer inspection, it turns out there is a 6 inch rip in the back of my trousers, not even along the seam, straight down the middle of the fabric. Luckily there's a supermarket just around the corner, so we head over. Amy rushes in and gets the only thing she can find which is likely to help, a pack of safety pins.
Guests are starting to arrive and Amy and I are in the cramped disabled toilet, attempting to safety pin it up. Five minutes later, it all seems okay although perhaps a little fragile!
The bride arrives, shortly followed by her bridesmaids who were caught in traffic, and the service is beautiful. Half way through the service, I'm walking up the aisle to get a closer shot when I go down on one knee to get a better angle and hear a series of pops. I immediately know what's going on and the giggles behind me tell me I'm absolutely correct. The pins are popping opened and ripping the hole bigger!
I spend the rest of the service, well the rest of the day, with my jacket on, hoping nobody would notice! However, it turns out they did, Amy overheard someone in the congregation giggling and saying "Have you seen the photographers trousers..!?" Needless to say it was very much being noticed!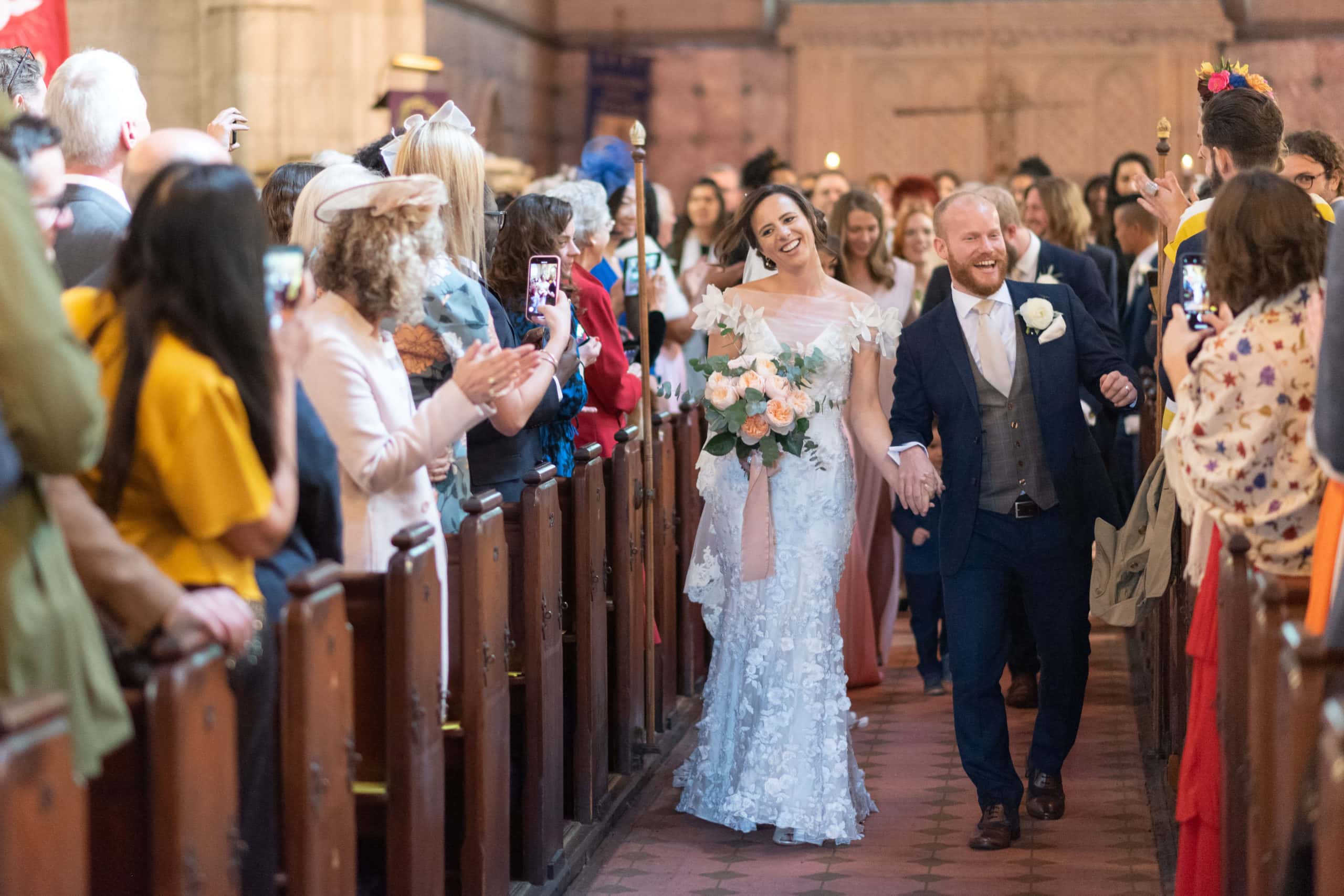 At the end of the service, we set up a confetti tunnel curving around the flower bed just outside the church and got some beautiful shots. However, after the confetti tunnel, I looked down and realised I was bleeding. I'd cut my hand a couple of days earlier and had reopened the wound. So not only had I split my trousers in quite epic proportion, I'd also literally bled all over my camera! Another pit stop to apply a plaster and I was back in action!
All went well for the next few hours, the reception at the Palm House in Sefton Park was beautiful, the speeches were the perfect combination of emotional and hilarious and the dinner was delicious (it's always nice to get a great meal as a photographer!)
After dinner we were capturing a few candid shots of the guests enjoying themselves and getting ready for the first dance when one of the cameras suddenly stops focusing. Stops focusing at all! A slight panic sets in, not because I don't have a backup, but because it's an expensive camera that I really don't want to be broken. After a few minutes of attempting to fix it, I give up and get back to focusing on the photography again.
Note: the camera was fine once I had the time to consult Google and get some advice I easily fixed it myself
So, one wedding day with three pretty significant issues for me as a photographer, only two of which I was prepared for! There was one major lesson:
Always have a plan B (and possibly C!)
Whilst I was already more than aware to always have a back up camera – there's no way any professional photographer should only be using one professional camera – and a pack of plasters, I hadn't even considered a plan B for clothing but I most certainly do now! Whilst the couple and guests were quite entertained by it all (and it was funny!), I don't fancy experiencing that again!
If you've enjoyed reading about my embarrassment & people laughing at me…
Check out our other blogs or get in touch below